What are Telemedicine Visits?
For the safety of our patients and staff, Carolina Neurosurgery & Spine Associates is now offering Telemedicine Visits for patients who do not require an immediate visit to our office. During these Telemedicine Visits, you will communicate directly with our physicians and support team from your home by phone, or through live video on your smart phone, computer or mobile device.
Let us know if you are interested in a video visit through Doxy.me. If you are eligible, you will receive a text with a link to login with at your appointed time. Call 704-376-1605 to schedule.
HOW TO CHECK IN FOR YOUR VIDEO VISIT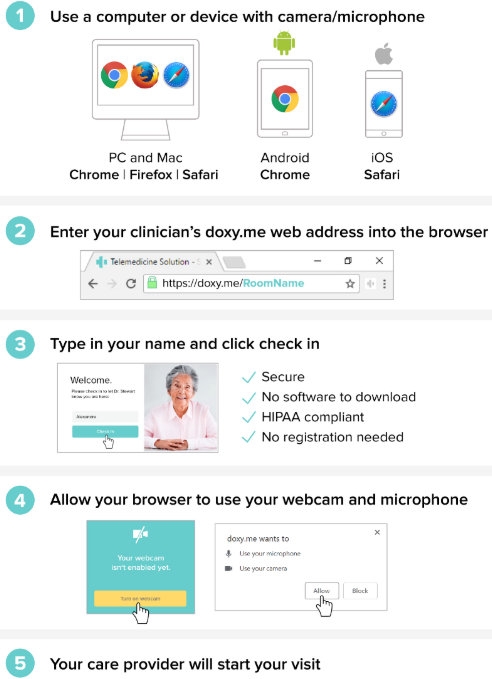 Call tips
Have a good internet connection
Restart your device before the visit
Use the Pre-Test Call button in the waiting room
Questions? Email us at PatientCare@CNSA.com or call at 704.376.1605