Back Talk Answers Patients' Most Common Questions About Back Pain

12.13.2019
Patients suffering from back pain have many questions. A booklet written by physiatrist Sanjiv Lakhia, DO, of Carolina Neurosurgery & Spine Associates is providing some answers. The booklet, Back Talk, addresses many of the most common questions regarding the spine and causes of back pain.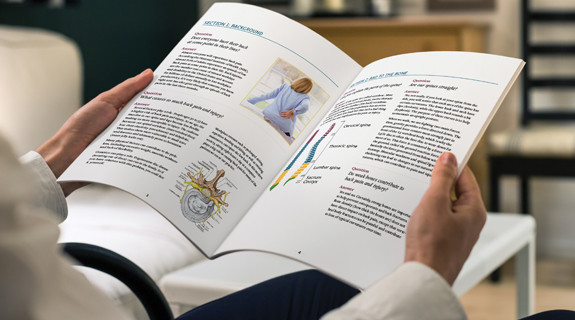 "This text was written in a question and answer format that mirrors the daily discussions we have in the office with our patients suffering from back pain," said Dr. Lakhia.
Questions addressed in Back Talk include:
I heard I have discs in my spine. What are they for?

I was told I have a bulging disc. Is this worse than a herniation?

Do epidural steroid injections work well for lumbar stenosis?

What is the best way to build core strength?

Does it matter what I eat? Can food play a role in my pain?
Dr. Lakhia has also launched a new podcast called Back Talk Doc, which features interviews with medical professionals sharing their insights about back pain. To learn more, order copies of Back Talk, or listen to the podcast, visit BackTalkDoc.com.
---