Welcome to Our New Patient Portal

Thank you for choosing Carolina Neurosurgery & Spine for your healthcare needs.
As part of our commitment to delivering a great patient experience, we invite you to enroll in our NEW patient portal.
Access to the portal will allow you to:
Inquire About Appointments Online
Request Your Medication Refills Online
Appointment Reminders to Your Cell & Email
Secure Communication Between You & Your Care Team
Decrease In-Office Wait Time by Completing Forms Online Prior to Your Appointment (COMING SOON!)
---
Start Here:
Before proceeding, click here to find answers to the most common questions about our patient portal.
After reading the information listed above, click the appropriate link in the boxes below.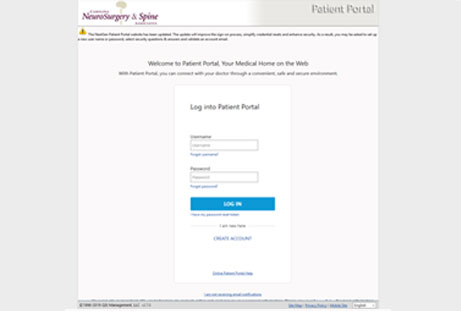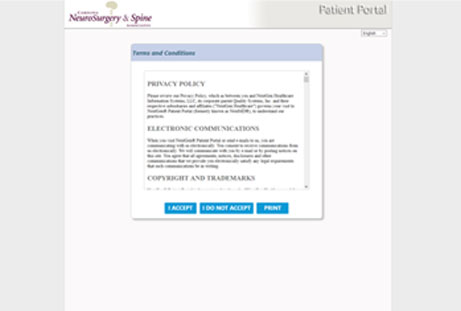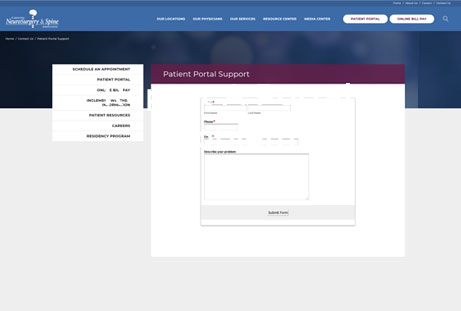 If you have received a Patient Portal welcome email,
with a PIN and instructions to log in, please use the link found in in your email to create your account.
If you have received an email inviting you to enroll in our Patient Portal,
click the Create a Portal Account button below to self-register and create your new account. On the enrollment screen if you do not have a PIN given to you by our practice select the "No PIN" option on the register line. Your request will be authenticated by our staff before patient data will be available to you. Please allow up to several business days for authentication. For more information, download the guides below:
Self-Registration (Adult) | Self-Registration (Child or Dependent)