CNSA PROUDLY PRESENTS THE 2023 HEADED FOR HOPE 5K!

06.15.2023
Carolina NeuroSurgery & Spine Associates is excited to introduce the Headed for Hope 5K Run/Walk, which will benefit brain tumor research, awareness, and education. This event's proceeds will support the Carolina NeuroSurgery & Spine Education & Research Foundation, a 501(c)3 committed to accelerating progress for patients and the neuroscience field.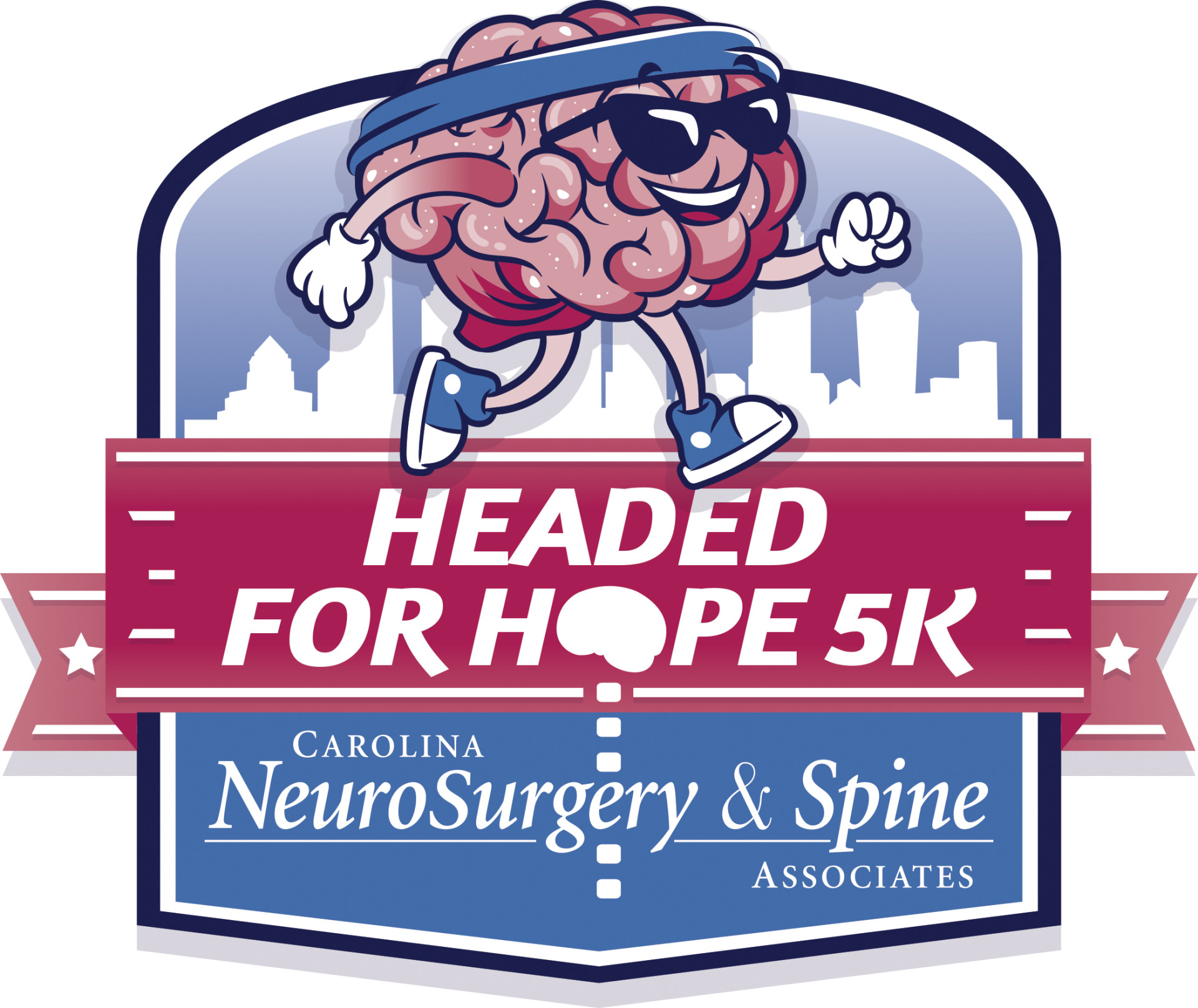 The Headed for Hope 5K gives CNSA an opportunity to partner with our community through local engagement and sponsorship opportunities as we lead the charge to support those in our community who are affected by brain tumors.
The race will begin and finish at Carolina NeuroSurgery & Spine Associates' Charlotte Office on Baldwin Avenue. Participants will run along our scenic course through one of the most beautiful neighborhoods in the Queen City.
When: Saturday, September 23rd, 9 AM
Where: 225 Baldwin Avenue Charlotte, NC 28204
Check out the top 5 ways to get involved.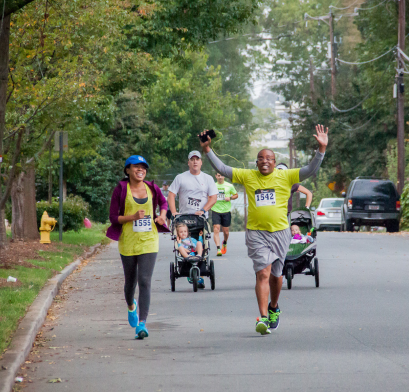 Sign up to run or walk the 5K. Lace up your running (or walking) shoes and join us for a 5K! A $35 registration fee includes a race shirt, finisher gift, and post-race beer for those 21+. Participants can also start or join an existing "team" to fundraise with others as a group! If you have been affected closely by brain tumors, you can start a team to support a survivor or in memory of a loved one to raise funds and further the research of brain care through the CNSA Education and Research Foundation.
Sign up to be a supporter or sponsor. Not able to attend the event or not interested in running or walking? Register as a supporter to get the chance to fundraise, plus receive an event shirt and access to post–race food and drink. We are also proud to provide additional unique sponsorships to specifically support and fund event elements such as our presenting sponsor opportunity, Brady the Brain mascot, finish line, and more!
Sign up a child for the Brady the Brain Kids Dash. Kids of all ages are invited to join the Kids Run in the parking lot! This will be a short run that's safe for even the littlest of kids. A $10 registration includes a race shirt, finisher gift, post-race snacks, and the chance to meet the mascot for this event, Brady the Brain.
Volunteer for the event. A number of volunteers are needed to help this event run smoothly! Sign up to volunteer for a one to three-hour shift where you can assist with set up, cheer on runners along the course, or maintain a water stop along the course.
Spread the word to help raise funds for the cause. Tell your friends and family about the event to help us get the message out!
Have questions about the Headed for Hope 5K or want to sign up to be a sponsor?
Click here to visit the race website for more information!

---