Greensboro Neurosurgeon Cycles 500 Miles Through The French Alps

09.08.2019
Greensboro Neurosurgeon Cycles 500 Miles Through The Alps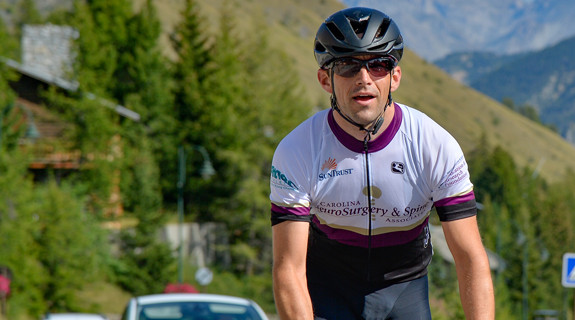 Our Greensboro office recently welcomed the addition of neurosurgeon Thomas Ostergard, MD. Just a week prior to joining the practice, Dr. Ostergard was completing what many call the most difficult amateur cycling race in the world.
The race is called the Haute Route Alps, and involves seven days of cycling more than 500 miles through the French Alps. Dr. Ostergard cycled for 48 hours over the course of those seven days, with the longest two days of racing taking about 10 hours each. There was a time cut at the top of each mountain, and cyclists who did not complete the leg of the race in the allotted time were not allowed to continue. Dr. Ostergard made the cut each time to complete the entire race.
We congratulate Dr. Ostergard on this achievement of endurance, and are so glad to have someone with this level of perseverance, drive and focus as part of our Greensboro team.
Learn more about Dr. Ostergard at https://cnsa.com/providers/thomas-ostergard-md-ms.
---