Our values lived out: Dr. Vemuri exemplifies compassion!

07.28.2022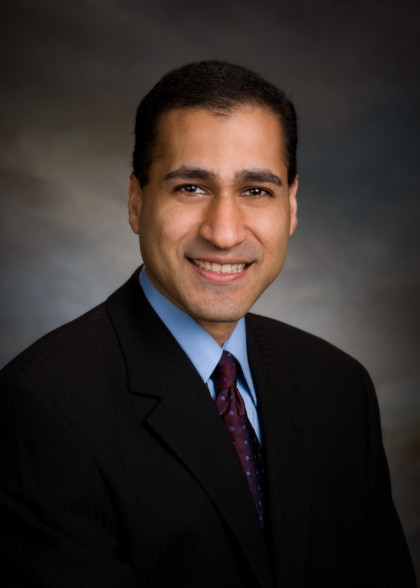 Congratulations to Dr. Vemuri for excelling at showing COMPASSION!

Dr. Sameer Vemuri, Physiatrist at the our Matthews and Ballantyne locations, demonstrates and is recognized by his colleagues for his strong sense of compassion. "When I'm coming in for a day of work, I want to bring in an attitude of positivity not just to our patients but to our clinic," Dr. Vemuri said. Dr. Vemuri shares that he treats each patient as though they are family or a close friend. "I want to give patients that level of care each and every time I am seeing someone," Dr. Vemuri said. "It is just a very vulnerable situation and I want to let them know that I take them seriously as if they were part of my family. When you exude that positive and empathetic attitude, the patients are also seeing the rest of our staff with that same demeanor. It kind of flows throughout the entire clinic."
Several of Dr. Vemuri's patients comment on his empathetic and kind demeanor. He notes that he often receives feedback thanking him for taking the time to listen to what his patients are telling him. "The cool thing is, it doesn't take any more effort, it's natural to treat anyone this way,'' said Dr. Vemuri.
Dr. Vemuri has been at Carolina NeuroSurgery & Spine Associates since 2008. "The team we have right now are all very close and we work really well together," Dr. Vemuri said. "Work can be challenging at times, but having this team support system allows us to thrive through the good and bad days."
Thank you, Dr. Vemuri, for all that you do for your patients and team members! We are so proud to have you as a member of our CNSA team.
Dr. Vemuri was recognized by his colleagues through Paylocity Community Group awarded impressions.
Compassion in Action
Dr. Vemuri's compassion comes through as a theme in the way patients reflect on the care they received. Check out these awesome kudos given to Dr. Vemuri!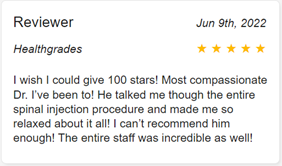 Would you like to book an appointment with Dr. Vemuri?
---