Our values lived out: Unijah exemplifies teamwork!

08.03.2022
Congratulations to Unijah Shepherd for her amazing TEAMWORK!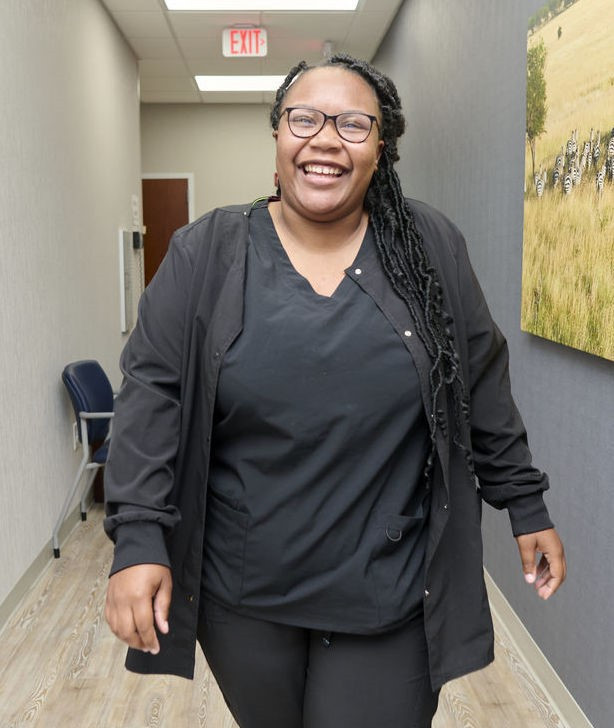 Unijah Shepherd, Certified Medical Assistant in our Greensboro location, demonstrates and is regularly recognized by her colleagues for the value of teamwork. "If it makes everybody happy, why not be a team player?" Unijah said.

As a Certified Medical Assistant, Unijah enjoys caring for and interacting with patients. Because her role involves supporting providers on a daily basis, the value of teamwork is essential to the patient receiving quality care. "I am a team player," she said. "That's my personality in general. I don't like to see people fail. That's just who I am!"
Unijah is also a team lead for her unit and shares that being a good role model consists of always having each other's back. "Embodying and prioritizing team work changes the environment we are working in by making sure we are focused on our goals," Unijah said. "As a result, not only the staff are happy, but our patients benefit too!"
Unijah, thank you for being an incredible leader and for showing us what it means to be a team player! We are so proud to have you as a member of our CNSA team. Unijah was recognized by her colleagues through our internal social communication board, called "Paylocity Community" and was awarded impressions by her peers.

No matter the role, each of our team members play an important part in providing our patients compassion before, during, and after they visit us for their care. Thanks, Unijah for setting the standard! Go team!
Are you interested in joining our team? Check out our career opportunities by click HERE to visit our job board!
---