Providing New Hope To Patients From Around The World

05.05.2020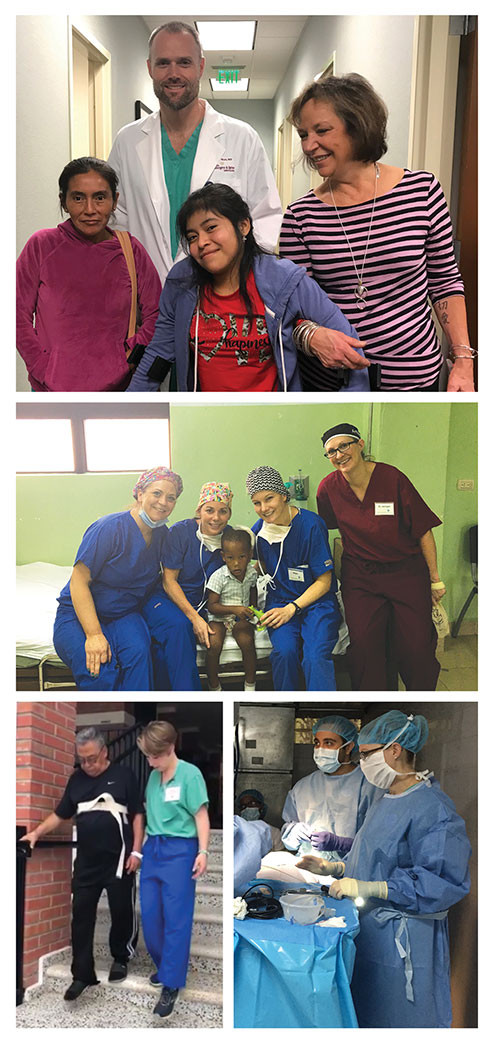 The goal of every doctor is to care for patients. But some physicians go a step further and help those who may otherwise have no options for medical care. We are proud that our practice continues to play a role in serving these patients.

As one of the oldest and largest neurosurgery practices in the country, Carolina Neurosurgery & Spine Associates has been honored to provide brain and spine care for patients from 53 states and US territories, and 12 countries.

Our practice recently partnered with One World Surgery and Nuestros Pequeños Hermanos in Honduras to bring a 14-year-old girl to the United Stated for much-needed surgery. Five years ago, the patient, Cheyli, began suffering from the cruel symptoms of a tethered spinal cord, including incontinence, dragging of the feet, and the inability to walk or stand. Carolina Neurosurgery & Spine Associates pediatric neurosurgeon Scott Wait, MD, performed a complex spinal cord detethering and resection of a soft tissue lipoma. Just two months after surgery, Cheyli can now walk and stand, and she has regained control of her bladder. Most importantly, she has regained her dignity.

Pediatric neurosurgeons from Carolina Neurosurgery & Spine Associates have also participated in medical mission trips to the Dominican Republic since 2008 through the World Pediatric Project (formerly the International Hospital for Children). Over the past 12 years, our doctors and support team have cared for approximately 130 children and performed 56 surgeries at the largest indigent pediatric hospital in the Dominican Republic.

Last year, Joseph Stern, MD, FACS, and Paul Harkins, PHD, MD, from our Greensboro region participated in a medical mission trip to Honduras. Pictured here is one patient successfully walking up and down the stairs only two hours after lumbar fusion surgery.
Making A Lasting Impact Through Specialty Training In Nicaragua

Our practice has a long history of participation in medical mission trips to deliver essential care across the globe. One of these trips, taken by Carolina NeuroSurgery & Spine Associates physiatrist John Welshofer, MD, sparked an idea to establish an ongoing educational resource for doctors in Nicaragua.

Dr. Welshofer embarked on his first medical mission trip to Nicaragua in 2014 through Bless Back Worldwide. Nicaragua was chosen because it is considered the poorest of the Central American countries. With over six million residents, 48% of the population in Nicaragua lives below the poverty line and almost 80% of the country's residents survive on less than two dollars per day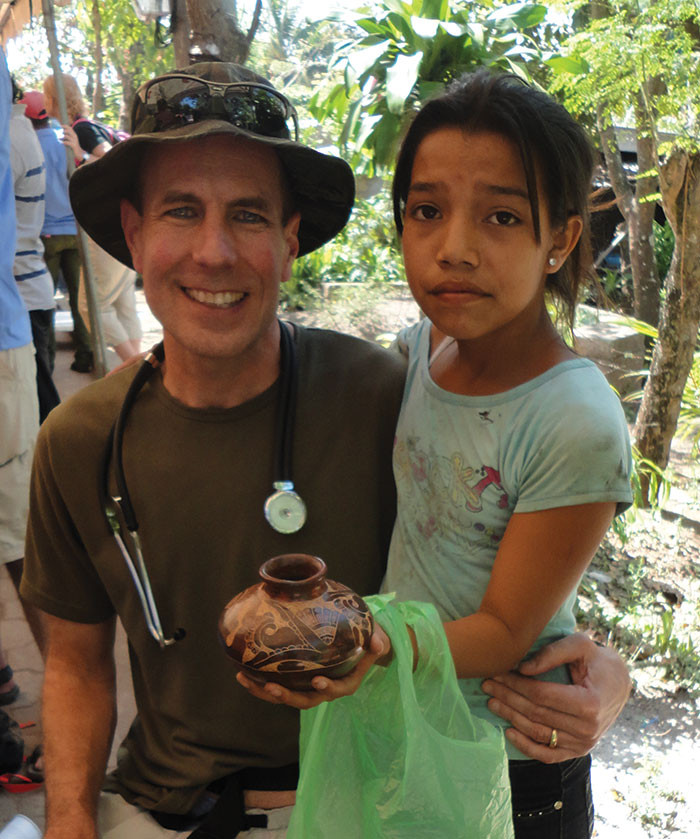 The initial goal of this mission trip was to provide essential primary care services in Nicaragua. But Dr. Welshofer and Charlotte gastroenterologist Sam Fulp, MD, who was also a part of the medical mission team, realized there was a desperate need for specialty care there as well. That's when they began an initiative to provide additional specialty training to Nicaraguan physicians.

The training concept was introduced to a Nicaraguan general surgeon and medical director for Foundation Chinandega 2001, Dr. Alberto Balladares. He then helped establish the necessary connections to a teaching hospital in Managua.

Although the political situation was intense, Dr. Welshofer and Dr. Fulp returned to Nicaragua to provide surgical training to medical residents. They worked at the Foundation Chinandega 2001, which included a grade school for local children, a school for the blind, a vocational training school, a cultural museum, and a medical clinic that serves the poor in Chinandega.

Last year, these two Charlotte physicians set an impressive new goal to establish sustained education for the medical specialists in Nicaragua in the areas of pain management, gastroenterology, and orthopedics. Their plan includes obtaining vital medical equipment along with the necessary training so that Nicaraguan doctors and medical residents can provide primary and specialty care for the local residents.

"The education component of this initiative is especially important because the best way to assist countries like Nicaragua is to provide training and equipment to the providers already in the country and help them help themselves and their patients." -Dr. Welshofer.

Dr. Welshofer and Dr. Fulp are working closely with a local nonprofit, Sowing Seeds of Faith, a 501(c)(3) organization specifically dedicated to the education and health care welfare of the people of Nicaragua. They also hope to gain support from the medical and business community in North and South Carolina.

To learn more about this effort by Dr. John Welshofer and Dr. Sam Fulp, contact Ronald Vance at rvance@vfgcpa.com. Financial support should be sent to:
Sowing Seeds Of Faith
7725 Ballantyne Commons Parkway, Suite 103
Charlotte, NC 28277
---
This content is for informational and educational purposes only. For specific medical questions, please consult your doctor. New and current patients can call our offices to make an appointment or request an appointment online.
---