Robotic Surgery Leads To Greater Accuracy, Shorter Surgical Times & Faster Recovery

11.20.2019
The neurosurgeons of Carolina Neurosurgery & Spine Associates continue to remain at the forefront of technology. This includes the integration of robotics into performing intricate surgery. A robotics system in use at Carolinas Medical Center and Atrium Cabarrus is one of the first integrated hybrid stereotactic navigation and robotics platforms. The system allows surgeons to place hardware into a patient's spine with high accuracy and precision.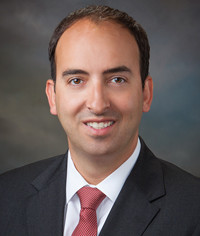 "For patients, this makes more minimally invasive surgical procedures possible, which offer the benefits of reduced operative blood loss, shorter surgical times, less pain, and faster recoveries. It can also reduce radiation exposure for the patient, surgeon, and operating room staff," said neurosurgeon Christopher Holland, MD, PhD.
This robotics system has been used for
Open and minimally invasive transforaminal lumbar interbody fusions
Open reduction and internal fixation of thoracolumbar fractures
Percutaneous pedicle screw placement
Cervical fusions
Deformity corrective procedures
As a group, we are working to utilize the system to improve existing surgeries and ultimately develop novel techniques and procedures.
---