2022 Gift List for Back Pain

12.20.2022
2022 Gift List for Back Pain from Back Talk Doc
Holiday shopping season is upon us, and there's something out there for everyone. Dr. Sanjiv Lakhia reflects on the guests that decked the halls of Back Talk Doc in 2022 and compiled a list of the top ten gifts for people with back pain.

The list is inspired by discussions with guests, including Dr. David Schecter and Esther Gokhale, and addresses a range of prices and applications. Finding the perfect gift is tough, so Back Talk's top ten list helps strike the balance of something that lights up your loved ones' faces while not depleting your budget or inflicting more back tension.
Dr. Sanjiv Lakhia's Top Ten List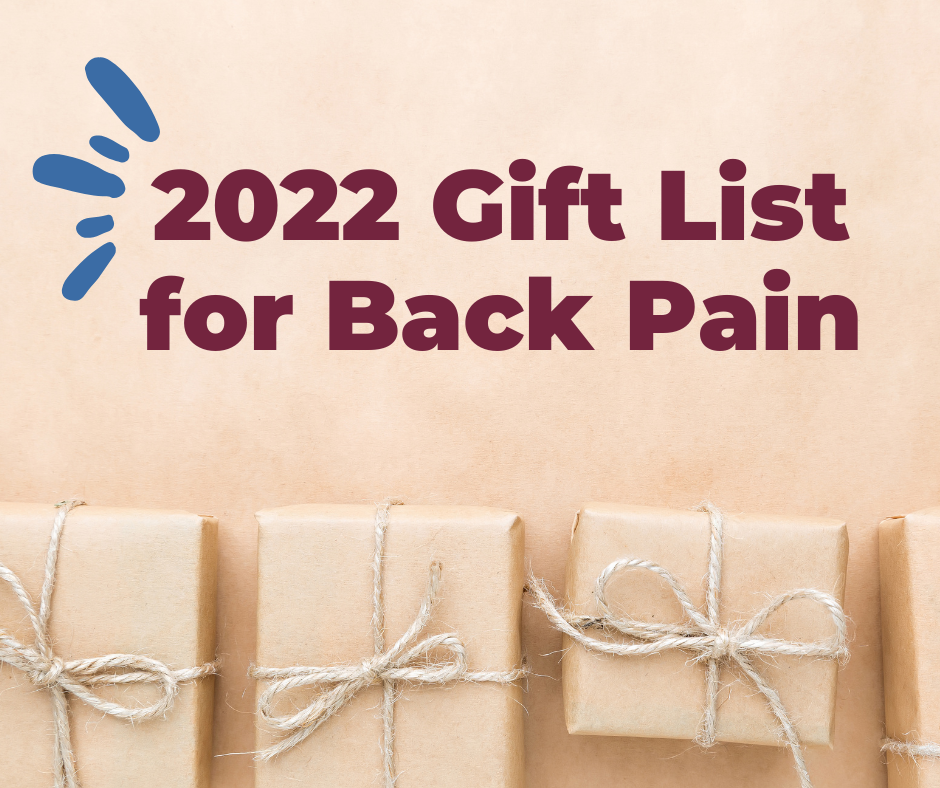 10. Think Away Your Pain by Dr. David Schechter
9. Desert Tortoise Botanicals Trauma Pain Salve
8. Dr. Eric Goodman's Foundation Training App
7. Fresh N Lean Meal Delivery Service
6. 8 Steps to a Pain-Free Back by Esther Gokhale
5. Back Mechanic by Dr. Stuart McGill
4. Crossover Symmetry Padded Bands
3. Ear Seeds
1. The Back Talk Book by Dr. Sanjiv Lakhia
Bring enlightenment into friends' and families' spines and homes this holiday season and start 2023 with habits that are guaranteed to ease any back pain or stress.
Listen to this episode of Back Talk for the top ten gifts people with back pain can't wait to receive this year.
---
This content is for informational and educational purposes only. For specific medical questions, please consult your doctor. New and current patients can call our offices to make an appointment or request an appointment online.
---