Back to work? Let's talk back injury prevention!

01.05.2023
The holidays are over, and you're back to work. So, let's talk back injury prevention!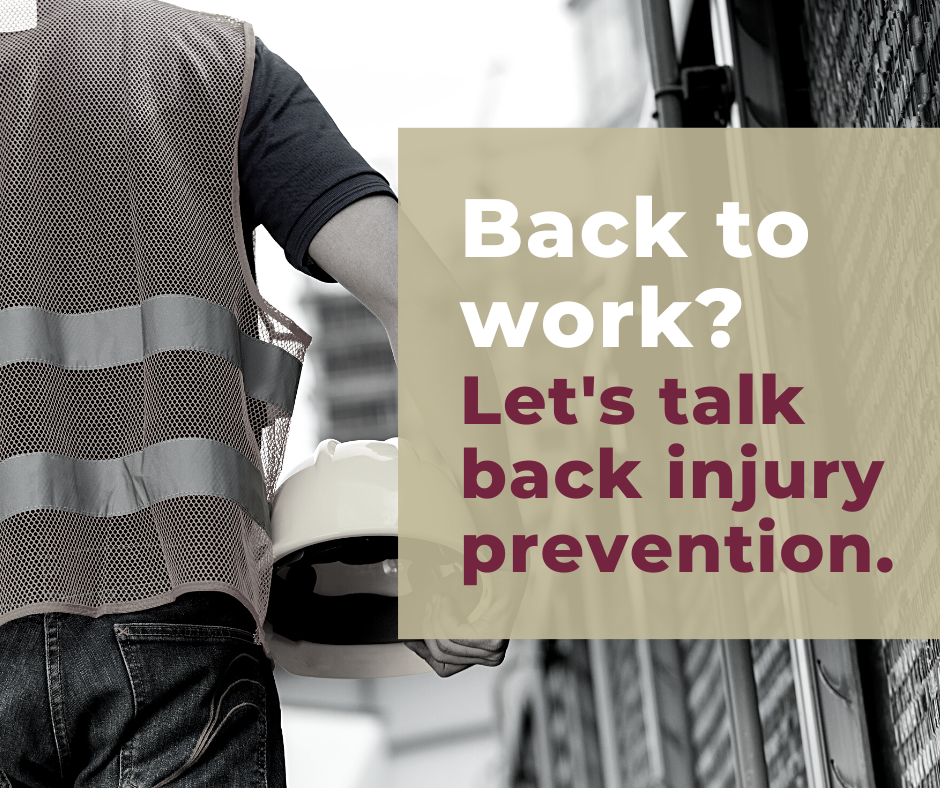 The statistics surrounding back injuries among adults is alarming and reflects how grave this problem is in society today. About 80% of adults will experience this type of injury, and at least 1 million of recorded cases are caused by manual labor, with trailer truck drivers as the top type of workers suffering from it.
Even employees who sit still at their desks for at least 8 hours in a day can sustain these injuries too. Low back pain, which is the leading cause of disability, is common among office workers. Dr. Sanjiv Lakhia talks about the prevalence of back injuries among those in the workforce, and what people are doing to cause them. He discusses how incorrectly pushing, pulling and lifting objects, as well as bending your back and twisting your waist, can lead to serious consequences.
If you can't avoid doing manual labor, especially if your job calls for it, then it's important to know how you can safely execute your tasks to prevent injury. Dr. Lakhia also shares practical tips and strategies to keep in mind as you go about your work day. These include checking your posture, stretching, and using equipment like footrests. Further, he stresses the importance of being proactive at preventing back injuries from happening in the first place by using common sense and taking care of your health at home.
​
Want to learn more? Listen to our featured podcast episode on this very topic!
Here are some key timestamps during this episode:

Top occupations that report cases of back injuries - 02:03
Other effects of back injuries at work - 03:40
Preventing workplace back injuries - 11:35
Questions on ergonomics - 14:49
Tips when lifting heavy objects - 16:36
Most important strategy in preventing back injuries - 16:51
Advice from the physical therapy department - 17:08
Things to avoid doing - 17:43
Why prevention and personal fitness is important - 18:14
Every episode of Back Talk Doc includes a Health Matters segment intended to provide actionable health information you can immediately put into practice in your life. This week, Dr. Lakhia shares Consumer Lab, an online tool that he uses to check the authenticity and true effectivity of nutritional supplements. This independent company conducts its own evaluations and provides results that may have been overlooked by regulating bodies. (05:50)

Don't miss the podcast featured links:

Back Talk Doc is brought to you by Carolina Neurosurgery & Spine Associates, with offices in North and South Carolina.
Need to address a back injury? Click to call or request an appointment below to connect with one of our specialists.

---
This content is for informational and educational purposes only. For specific medical questions, please consult your doctor. New and current patients can call our offices to make an appointment or request an appointment online.
---