Meet Alexis: An Expectant Mom with a Pituitary Gland Tumor Receive Collaborative and Timely Intervention

07.12.2023
HER DILEMMA
Meet Alexis, a 30-year-old expecting mother who was facing recurring and severe headaches before the birth of her child. After visiting her OBGYN to see if it was a pregnancy symptom, she received an MRI in February to determine the cause. The result was a mass located on her pituitary gland, but with uncertainty about what it was.
HER TEAM OF DOCTORS
During Alexis' search for answers, she was seen by three physicians in the Charlotte area:

-Neurosurgeon Jonathan Parish, MD from Carolina NeuroSurgery & Spine Associates
-CEENTA neuro-ophthalmologist Donald Stewart III, MD
-CEENTA otolaryngologist Zachary Cappello, MD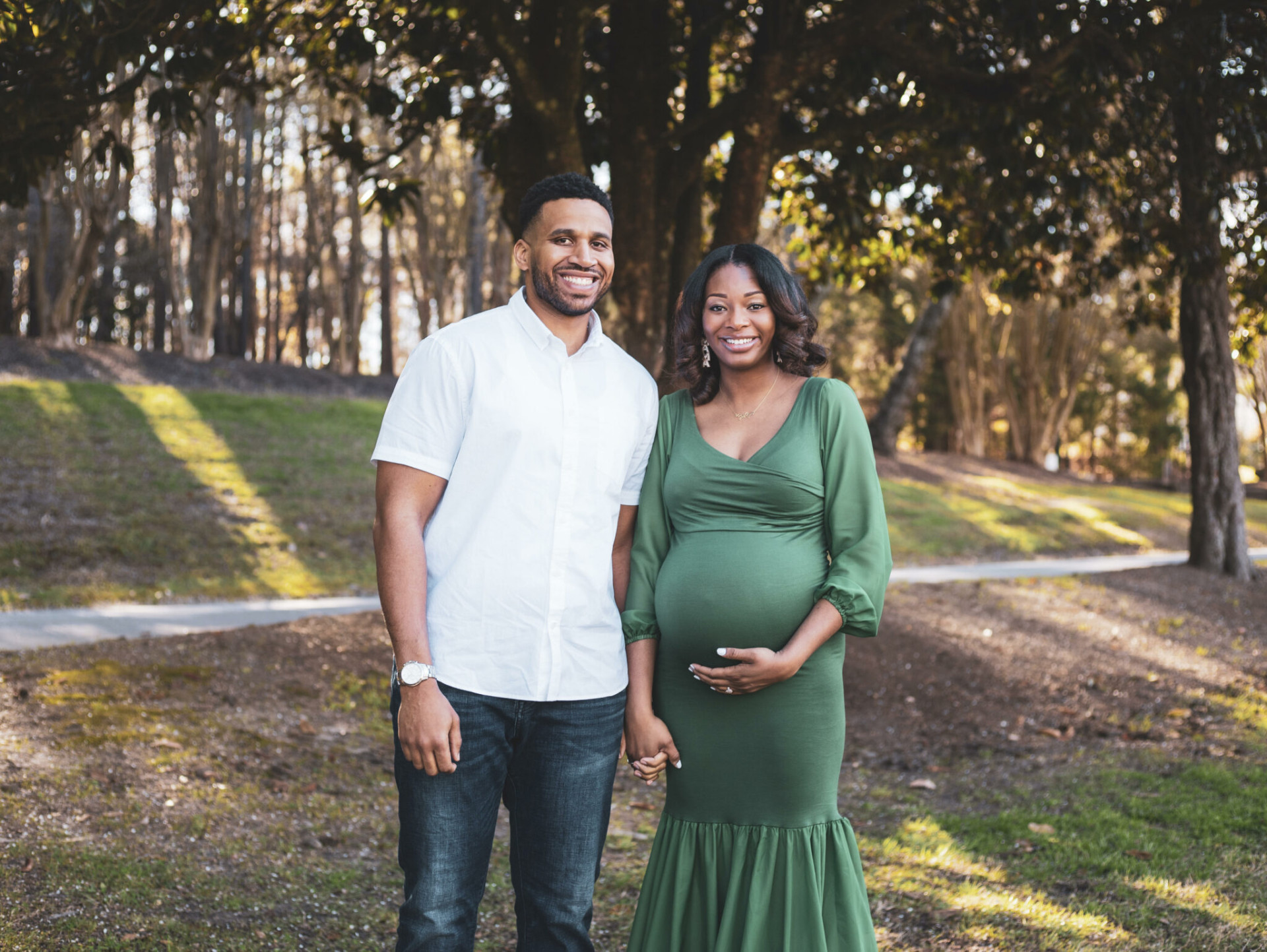 Further analysis showed that it was an aggressive expansion of a pituitary gland tumor. Dr. Parish recommended surgery, but with the caveat that they wait until after she gives birth in order to prevent any complications. When asked about her experience with Dr. Parish, Alexis said, "I felt at ease regarding the situation and the treatment plan he proposed, so I decided to stick with him."
"With a pregnant patient with a pituitary tumor that was near her optic nerves, we knew there was a chance the tumor could grow during the pregnancy and require surgery. We watched her closely with repeat MRIs of her brain, frequent eye examinations, and hormone examinations to monitor for potential growth of the tumor," said Dr. Parish. "We really wanted to wait until after she had delivered her baby for surgery, but we discussed that if her vision changed we would have to move quickly with surgery to prevent long term vision loss."

Alexis had her vision evaluated multiple times by Dr. Stewart due to the location of the tumor. "The pituitary gland sits just below the optic nerves so that any significant enlargement of the tumor can threaten the vision," remarked Dr. Stewart. At first, her vision was not an issue until the last week of March when it began to blur in one eye, then eventually the other. "She had lost the outer portion of her peripheral vision in both eyes, which is very typical of pituitary-related vision loss," he further elaborated.
With her vision continuing to decline, the next step was decided almost immediately.
HER SURGERY
According to Dr. Parish, "We tried to wait to take the tumor out until she delivered her baby, but her vision got worse. We had to get her OB to induce her." Forty-eight hours after the birth of her child (a healthy baby boy), Alexis was taken to the operating room to remove the tumor.
A surgery of this nature requires a skilled set of experts who understand the intricate natures of the nose (one point of entry) and the skull and can also evaluate all outcomes. With fellowship training in rhinology and endoscopic skull base surgery, Dr. Cappello was the perfect surgeon to take part in the procedure with Dr. Parish.
Alexis was nervous, but "When I met Dr. Capello in the operating room, he reassured me that everything was going to be fine." Both Dr. Parish and Dr. Cappello performed the surgery on Alexis to remove the tumor.
HER ROAD TO RECOVERY
"Collaboration in this case required more teams than usual," said Dr. Parish. "We normally work closely with endocrinologist, ophthalmologist, ENT/skull base surgeon, and neurosurgeons - we also had to include the OB team and anesthesia."
After her induction and delivery, Dr. Parish worked with the pediatricians and OB team to transfer her to the intermediate/progressive neurosurgical floor. CNSA nurses and staff cared for Alexis and her child, Christian Jr., after d
elivery and prior to her day of surgery so they could remain together. "It was a collaborative effort across specialties, nursing, hospital floors, administration, etc. - a true team effort," Dr. Parish said.
The tumor was removed through the nostrils, with Dr. Parish and Dr. Cappello using small endoscopes and specialized nasal dissecting instruments. The entire tumor was removed safely and Alexis returned back to the unit to be with her husband and child. Her vision was improved immediately after the procedure and she went home one day after surgery
Alexis was shocked at the outcome. "I was looking up at the TV in the hospital, and they had the captions on. I said, 'Oh my goodness, I can read it.'" She continued her post-op recovery with Dr. Cappello and had a follow-up appointment with Dr. Stewart in May. "Her visual fields had completely improved with resolution of the peripheral vision problem!"

HER HAPPILY EVER AFTER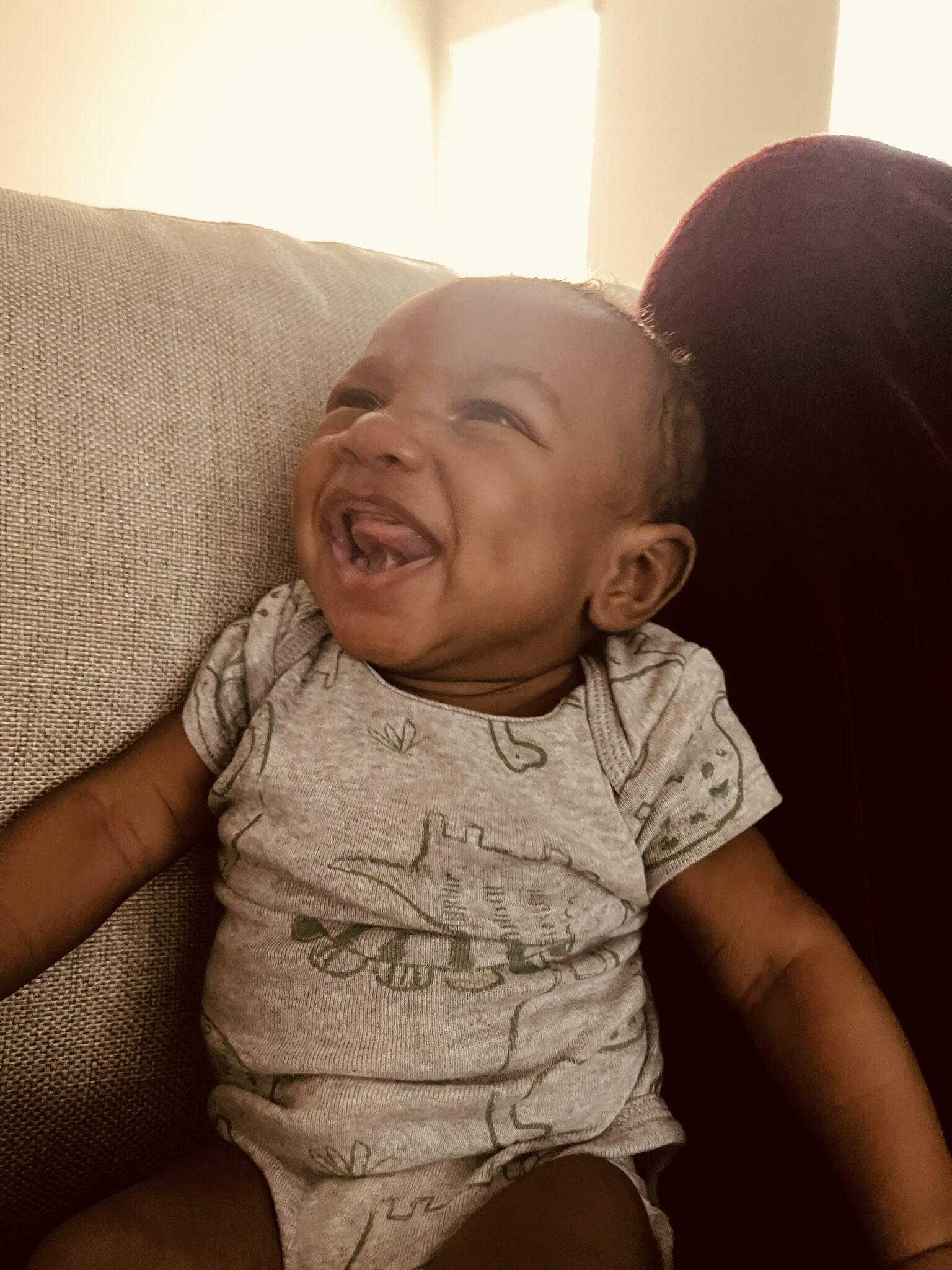 Both Alexis and her baby boy continue to be happy and healthy, with a complete return of her vision and no tumor remaining on MRI. She is extremely thankful for her physicians. "The doctors I worked with were very knowledgeable, and it felt like they cared about me as a person and my entire family."

To learn more about Dr. Parish, visit his profile.
If you are in need of neurosurgical care, please call our offices to make an appointment or request an appointment online.

**A portion of this content is compliments of CEENTA. For specific medical questions, please consult your doctor.
If you need an appointment with an ENT doctor in one of CEENTA's North or South Carolina locations, you can schedule an appointment online.

---