Meet Amanda, who faces being diagnosed with a Chiari Malformation.

06.21.2023
Amanda does it all: She's a wife, mom of two daughters, Spanish teacher, violinist, and a local competitive runner. She's been training for the last year to run a half marathon in less than an hour and 30 minutes, and she competes annually at the World Championships for the ElliptiGO, a type of stand-up bike, in California.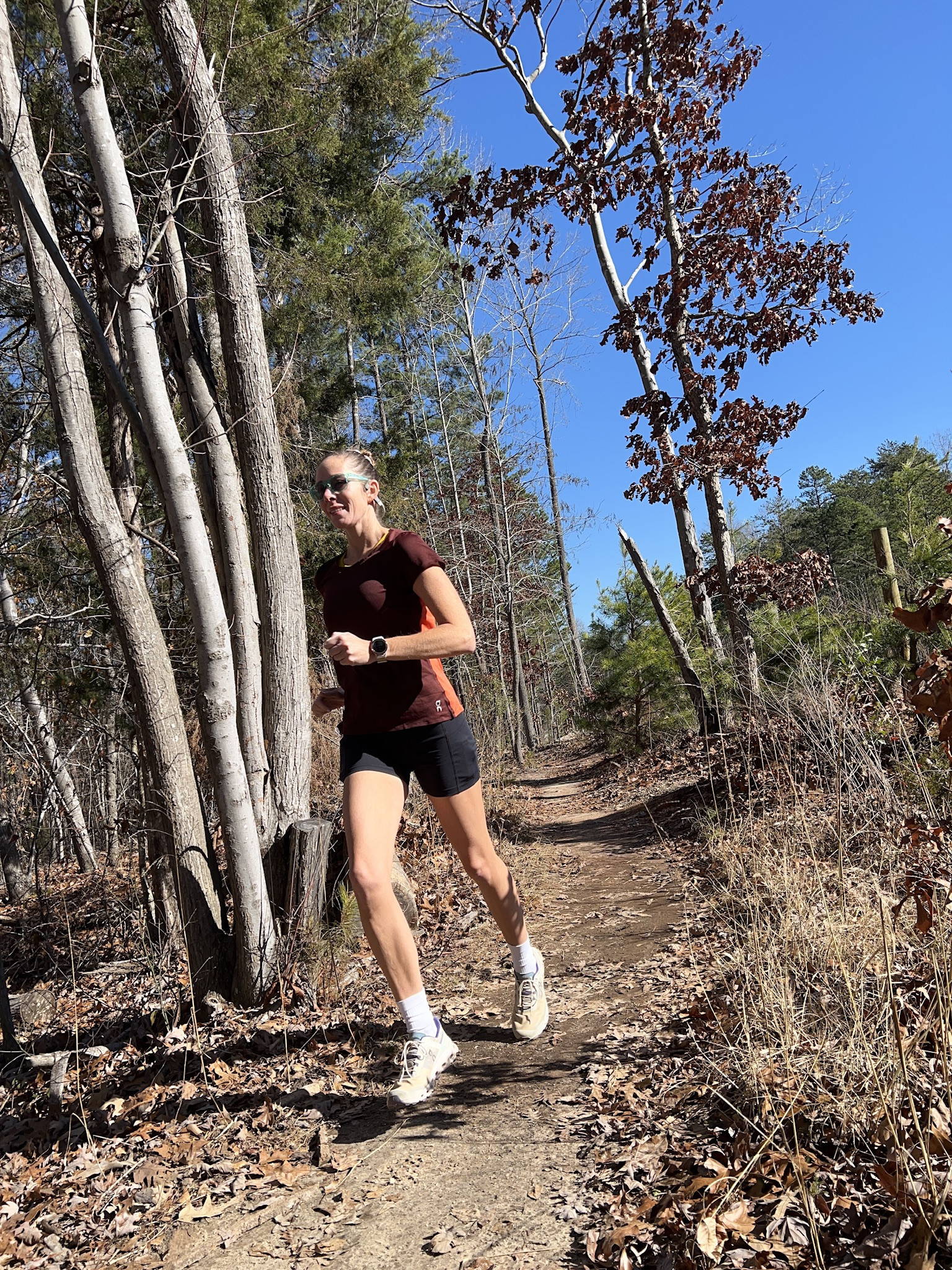 "I'm dedicated to all that I do, but my active lifestyle and training are a huge part of who I am," Amanda said. "Over the last six months, that has looked drastically different."
In November 2022, Amanda rode her ElliptiGO in Uptown Charlotte, cheering runners during the Charlotte Marathon. She was riding over the trolley tracks, her front wheel got trapped, and her bike stopped. As Amanda rode 14 miles per hour, she was ejected from the bike and landed on her left side. Her face and head received the brunt of the fall, and she was knocked unconscious.
Amanda was treated for facial fractures, lacerations, and two slipped discs in her lower back. Doctors had mentioned concerns that she may have a concussion but didn't receive a specific diagnosis. Over the next four months, she received steroid injections into her back to relieve pain and was back to training. Amanda was still feeling some effects of the accident.
"I just knew something was off," said Amanda.
"I could not complete tasks thoroughly, teach to high standards, or keep details in line. I was impulsive and often distracted, and my vocabulary was constantly mixed-up. I began having spells where I didn't feel I knew where I was. Following a training run and workout session in February, I was strength training at the gym. I failed three separate movements because I was experiencing very serious and intense dizziness."
Amanda went to the hospital, where radiologists and doctors discovered she had a Chiari Malformation. At the hospital, she was visited by Carolina NeuroSurgery & Spine Associates (CNSA) neurosurgeon Sarah C. Jernigan, MD, MPH, and Jennifer Coker, PA, who began to help educate Amanda on this condition.
A Chiari Malformation is a condition where part of the brain, specifically the cerebellum, protrudes near the back of the skull through the opening where the skull joins the spinal canal. This condition puts stress or pressure on the brain and spinal cord. This condition can cause mild to severe symptoms, depending on the patient and the patient's age of intervention.
After meeting with Dr. Jernigan and Jennifer, Amanda recalls, "They offered a sense of peace and understanding to what I was now facing. Their kind bedside manner, helpfulness in describing the diagnoses, willingness to answer questions, and gentle presence were soothing as I tried to wrap my head around this diagnosis."
Amanda was then referred within the practice to neurosurgeon Patrick K. Jowdy, MD, who reviewed her eight hospital scans, addressed the concerns Amanda had about her continued symptoms, and explained her immediate procedure options and follow-up instructions.
"Dr. Jowdy's sense of urgency around my diagnosis and treatment options didn't worry me, but rather made me feel heard, seen, understood, and important," Amanda said. "He asked so many questions and listened to all of my answers, and he allowed space and time for me to ask questions, mainly 'When can I run again?'"
The day after her first appointment with Dr. Jowdy, Amanda saw another CNSA physician, but this time she was seen by a physiatrist Stephanie J. Plummer, DO, who administered a head injection. Dr. Plummer went "above and beyond," Amanda said, explaining the purpose and process of the injection and the necessary care after the procedure.
For Amanda, she had found a practice of physicians and team members who worked together seamlessly to care for her whole body. She experienced understanding and evident expertise from each physician while undergoing treatment for the Chiari Malformation. She also experienced the entire team–from the imaging technicians to the front office associates at the Ballantyne office being personable, efficient, and knowledgeable.
Amanda found that even the waiting area provided comfort and predictability as she journeyed an uncharted path. "I've entered for each visit with a raised level of anxiety and have sat in four separate areas of the room in the Ballantyne office location, all of which have comfortable chairs and easy access to view the home renovation TV channel," Amanda said. "Nothing like tearing into walls and seeing how much real estate costs to get your mind off your mind!"
"The MRI technicians ensured I was as comfortable as possible during the scans," Amanda said. I've never felt more at peace in the machine than at that time. The front desk associates have also been the same each time I have visited, and familiar faces are so calming when you're stepping into an office, wondering if you'll need brain surgery by the time you walk out."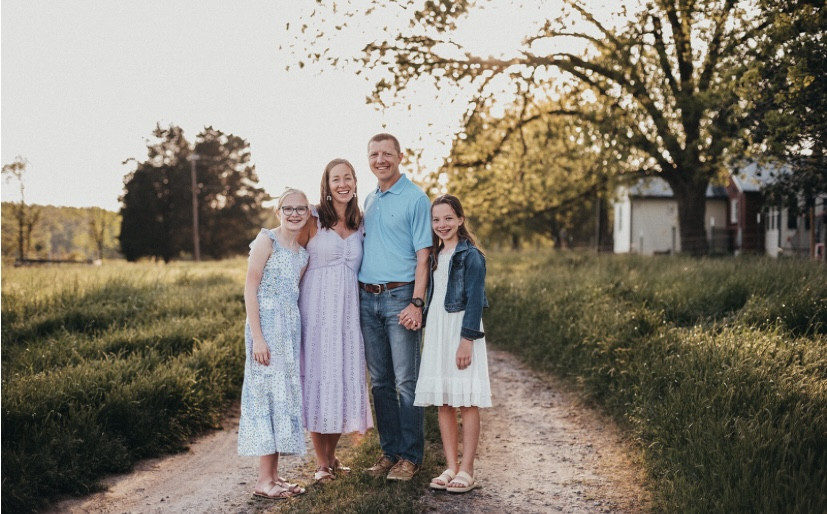 Amanda was connected to CNSA even before she was a patient herself. Her mom was a patient for her Glioblastoma Multiforme and underwent three surgeries, treatment, and three clinical trials under the care of physicians at CNSA.
"As I think about my mother's connection to CSNA as well as my affiliation now, I find the greatest appreciation of the attention to care that the staff gives," Amanda said. "It has been obvious that the staff are incredibly knowledgeable and consider their patients' stories just as important as their own. While they see patients all day and add new ones daily, I didn't feel like a new patient, but rather that my case and personal story were the immediate priority. They all respected each aspect and condition of what I was experiencing."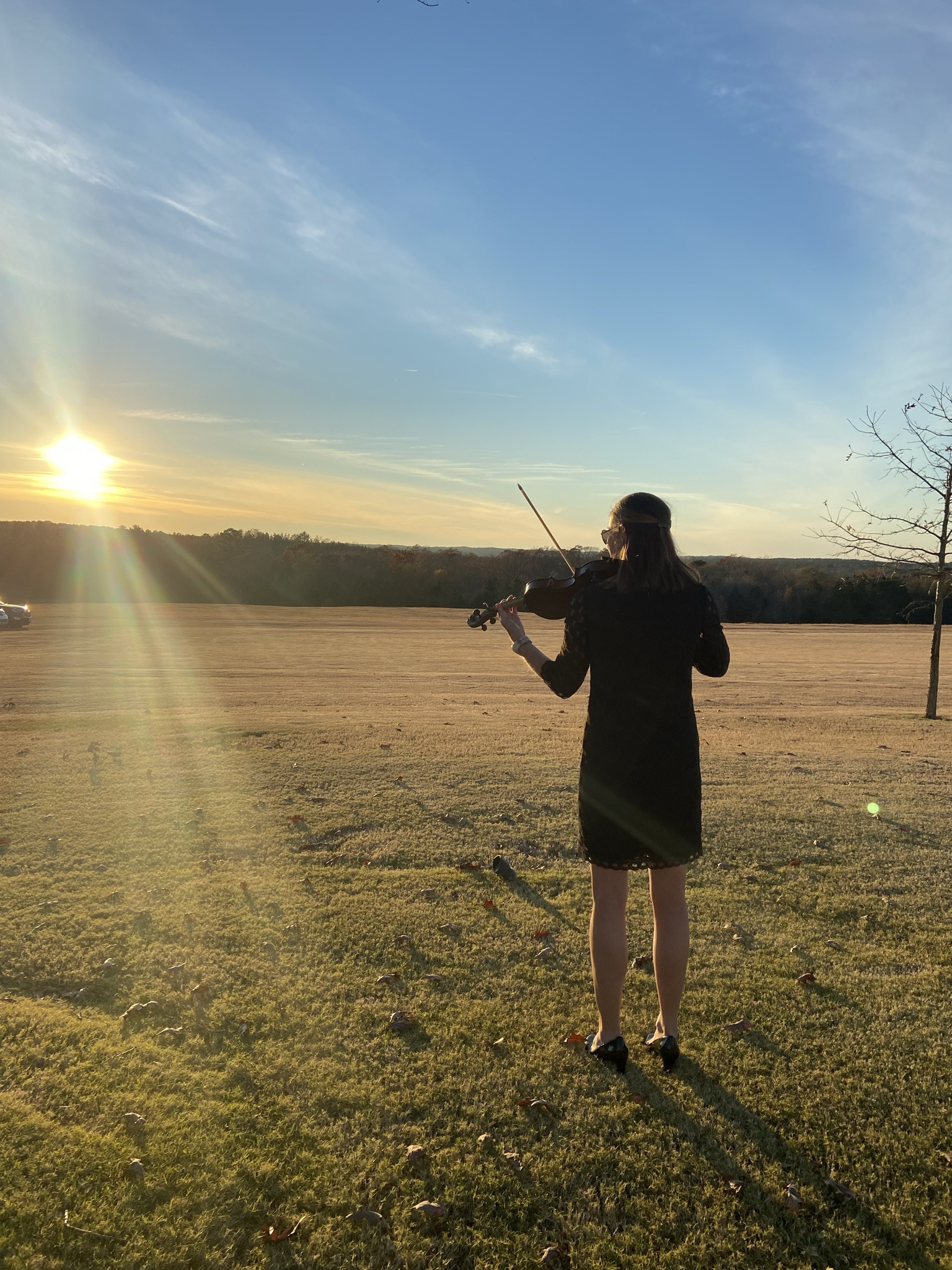 Amanda will continue to receive treatment at CNSA for her Chiari Malformation for the foreseeable future. Even though the road is scary, she said the medical and office staff at CNSA have proven invaluable assets in the journey.
"When it comes to something as complex as the brain and spine, dependable healthcare with attentive and qualified doctors is a dream come true," Amanda said. "I believe I found that at CSNA, and I will trust and lean on them for the rest of my life as they follow the position of my Chiari."


CNSA proudly serves the community with the latest neurosurgical intervention and care.
At CNSA, we proudly provide a team to handle the various stages of a patient's brain care journey. Like Amanda, patients seeking comprehensive brain care can remain under one medical practice regardless of their diagnostic needs, diagnosis, and treatment options. CNSA offers a wide array of brain care interventions in and outside a hospital setting. Our team is honored to help patients and their families, like in Amanda's case, to provide patients with the latest advancements in treatment options for brain care.
The providers and researchers at CNSA are practicing and developing the latest techniques and treatments. Our team is dedicated to advancing the science of medicine and is unwavering in our commitment to quality care.
We recognize the significant physical and emotional toll brain diagnoses take on our patients and their families. We hold that reality close as we care for patients. Their strength and resiliency inspire us and fuel our determination to provide them with cutting-edge care and access to the latest techniques and treatments they deserve.
---
What is a Chiari Malformation?


Chiari malformation is a structural abnormality of the brain and spinal cord. It occurs when the lower part of the skull is smaller than usual, causing the cerebellum (the part of the brain responsible for balance and coordination) to be displaced downward into the upper spinal canal. This displacement can put pressure on the brain and spinal cord, leading to various neurological symptoms.
There are several types of Chiari malformation, but the most common is Chiari Malformation Type I. It is typically present from birth but may not cause noticeable symptoms until later in life. Chiari Malformation Type II, also known as Arnold-Chiari malformation, is often associated with a form of spina bifida and is typically diagnosed during infancy or childhood.
The exact cause of Chiari malformation is unknown, but it is believed to be primarily a congenital condition, meaning it occurs during fetal development. In some cases, Chiari malformation may be associated with genetic factors or other underlying conditions.
Symptoms of Chiari malformation can vary widely and may include:
Headaches, particularly at the back of the head, exacerbated by coughing, straining, or neck movement.
Neck pain.
Balance and coordination problems.
Weakness or numbness in the arms or legs.
Difficulty swallowing or speaking.
Vision problems.
Sensitivity to light or noise.
Dizziness or vertigo.
Sleep apnea or other breathing difficulties.
The severity of symptoms can vary from mild to severe and may worsen over time. Diagnosis is typically made through imaging tests such as magnetic resonance imaging (MRI) to visualize the brain and spinal cord.
Treatment for Chiari malformation depends on the severity of symptoms. Mild cases may be managed with observation and symptom management, while more severe cases may require surgical intervention. The most common surgical procedure is called a posterior fossa decompression, which involves removing a small portion of the skull to create more space and relieve pressure on the brain and spinal cord.
It's important for individuals with Chiari malformation to work closely with a healthcare professional to determine the best course of treatment and management for their specific case.
Does any part of Amanda's journey sound familiar? Our experts are are here to help. Call our office or click below to request an appointment online to take the next step.
---

This content is for informational and educational purposes only. For specific medical questions, please consult your doctor. New and current patients can call our offices to make an appointment or request an appointment online.

---