Meet Frank An active 62-year-old who partners with his care team to find lasting relief from chronic back pain

08.13.2023
Frank was referred to Carolina NeuroSurgery & Spine Associates (CNSA) five years ago by his chiropractor due to recurrent lower back pain and stiffness. Seeking relief, he met with physiatrist Andrew Sumich, MD, who would ultimately play a significant role in his healthcare journey.

Dr. Sumich carefully reviewed Frank's medical history and conducted an MRI, diagnosing a failing L4-L5 facet joint. While acknowledging the possibility of surgery in the future, Dr. Sumich opted for conservative treatment options initially. To manage the condition, he prescribed Frank steroid injections, medications, exercise, chiropractic adjustments, and massage therapy. Frank vividly remembers Dr. Sumich's words when establishing his care plan, giving him the confidence and reassurance he needed.
Frank experienced remarkable relief from the quarterly to semi-annual steroid injections for the next few years. "The treatments worked like magic," Frank said, allowing him to regain some normalcy.
A nerve ablation procedure was attempted during a flare-up but provided only minor relief. Frank's collaborative CNSA care team agreed that all available options had been exhausted, and it was time for Frank to consult with CNSA neurosurgeon Mark D. Smith, MD, for surgical intervention.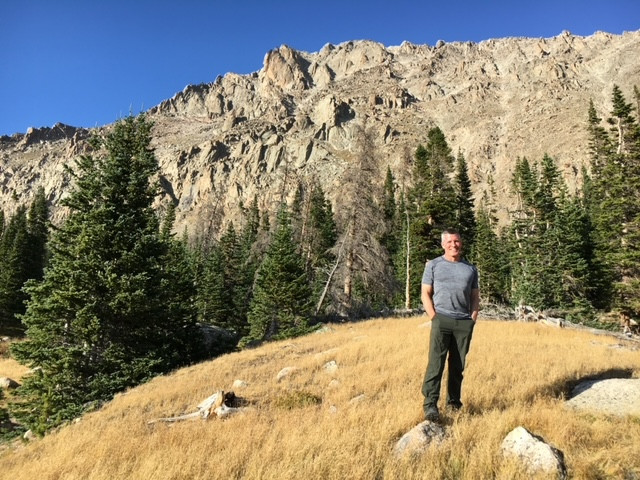 Because Frank had been informed all along about surgical options as a potential lasting solution, he was able to take the next step with confidence instead of uncertainty.
Upon meeting Dr. Smith, Frank felt an immediate sense of trust. He explained that Frank was an ideal candidate for outpatient L4-L5 fusion surgery, and with faith in Dr. Smith's expertise and genuine care, he underwent successful surgery in March 2023.
What is Minimally Invasive L4-L5 Fusion Surgery?
L4-L5 fusion surgery is a surgical procedure to alleviate pain and instability in the lower back caused by problems in the L4-L5 vertebral segment of the spine. The L4-L5 segment refers to the fourth and fifth lumbar vertebrae located in the lower back.
The surgeon aims to stabilize the L4 and L5 vertebrae during the surgery by fusing them together, creating a solid bony bridge. This fusion eliminates movement between the two vertebrae, which can reduce pain caused by conditions such as degenerative disc disease, herniated discs, spinal stenosis, or spondylolisthesis. Many patients are discharged home the same day because of the use of minimally invasive surgical technique, and advanced pain control maneuvers.
In Frank's case, the procedure involved the following steps:
Incision: Two one-inch incisions were made in the lower back, allowing the surgeon access to the affected vertebrae.
Discectomy: A port is inserted using minimally invasive technique and the surgeon removes the unstable bone and damaged disc between the L4 and L5 vertebrae. This relieves pressure on the nerves and spinal cord.
Fusion: To promote stability, the surgeon inserts a bone graft and artificial spacer between the L4 and L5 vertebrae. This graft serves as a bridge, facilitating the fusion process over time. Titanium screws are then placed to hold the vertebrae in place during the healing process. The surgical site is then checked with an intraoperative CT scan to ensure optimal hardware positioning.
Closure: Once the fusion is complete, the two once inch incisions are closed, and the patient is moved to a recovery area.
Following the surgery, the patient undergoes a period of recovery and rehabilitation, which may involve physical therapy and exercises to regain strength and mobility. At CNSA, we are fortunate to have these wraparound services to support patients, such as Frank on their journey post-surgery and provide them convenience and in-depth care collaboration. The ultimate goal of L4-L5 fusion surgery is to alleviate pain, improve stability, and enhance the patient's quality of life.
Exceptional Care from an Exceptional Team
Throughout Frank's long-standing spine care journey with CNSA, he felt strongly that the physicians and his whole team made a lasting impact. Each member played a crucial role in Frank's care, from the front desk receptionists and nurses to the imaging and injection technicians, physician assistants, and physical therapists. "The team went above and beyond to provide exceptional support and care," Frank said.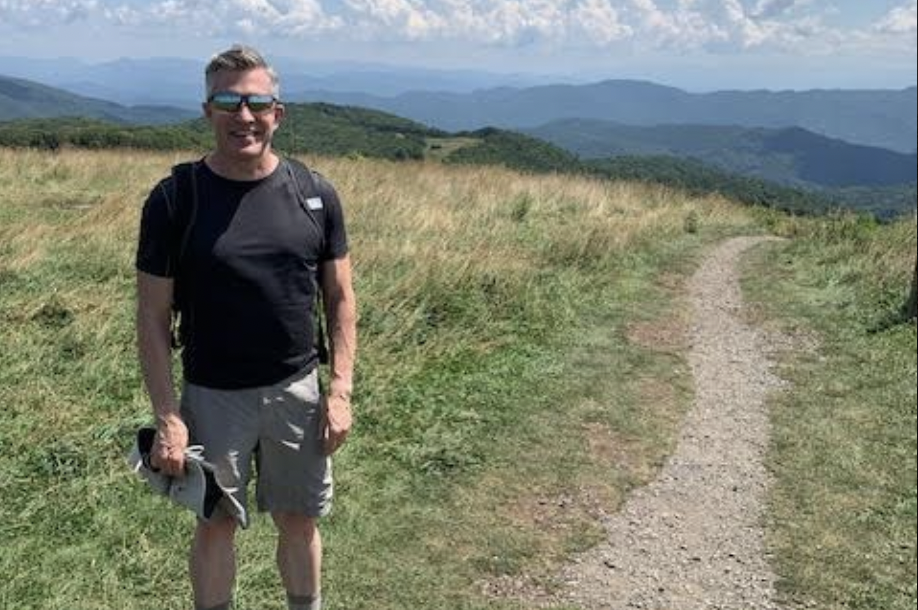 Dr. Smith's Administrative Assistant, Ginny, "deserves special recognition for her dedication and advocacy," said Frank. When the patient's surgery was jeopardized due to insurance coverage issues, Ginny took it upon herself to fight for Frank on his behalf. She faced the challenges head-on, gathering documentation from various healthcare professionals to prove the necessity of the surgery. Thanks to her perseverance, the surgery received insurance approval, allowing the patient to receive much-needed care.
Frank's advice for patients like him?
"Trust the doctors and the science. Walk in the door with a positive and receptive attitude, even when you are in pain. And don't lose hope - I always knew they had my best interest at heart as we made decisions about my care plan together."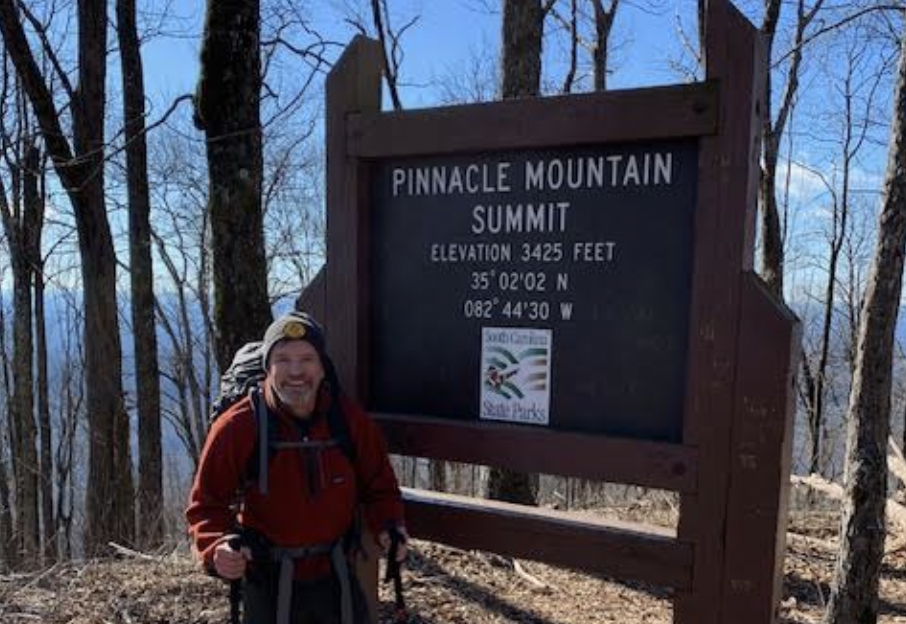 For Frank, the genuine care and compassion he received from every member of the team is something he'll never forget. He consistently felt listened to and supported through office visits and phone interactions.
"I am a very active 62-year-old who loves the outdoors, and I can't thank CNSA enough for giving me the chance to get back to doing the things I love."
---
About our Comprehensive Services
Carolina NeuroSurgery & Spine Associates, established in 1940, is one of the nation's largest and most highly respected neurosurgical private practices. Our group provides brain and spine care services, including adult and pediatric neurosurgery, spine surgery, physiatry, neurology, pain management, and physical therapy.
We offer advanced surgical and non-surgical treatment for the entire spectrum of brain, spine, and peripheral nerve disorders, including brain tumors, spine deformities and injuries, stroke, epilepsy, congenital anomalies, concussions, neck and lower back pain, and pituitary tumors.
Carolina NeuroSurgery & Spine Associates' commitment to advancing the science and delivery of brain and spine care has remained the driving force for its success.
The group comprises 48 physicians, 44 advanced practice providers, and over 550 employees. With nine office locations, the group primarily brings the latest, technologically advanced neurosurgical therapies to adults and children across the Carolinas.
Our experts are here to help. Call our office or click below to request an appointment online to take the next step.
---

This content is for informational and educational purposes only. For specific medical questions, please consult your doctor. New and current patients can call our offices to make an appointment or request an appointment online.

---