Meet Jessica: A spinal patient gives back after life-changing surgery.

09.18.2023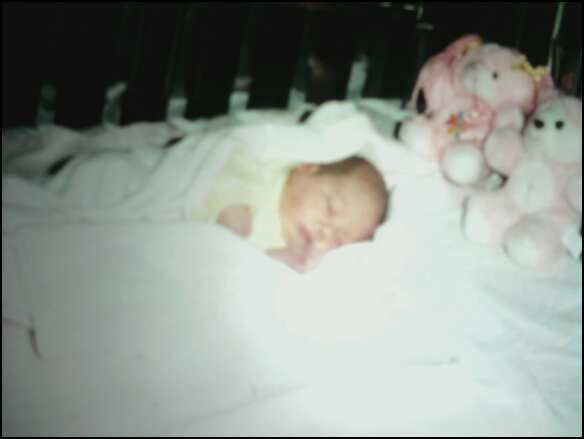 Jessica's journey began in 1986 when she was diagnosed with the most severe form of Spina Bifida - Myelomeningocele - along with scoliosis. These conditions presented her with a unique set of challenges and numerous surgeries throughout her childhood.
By the age of 17, Jessica had already undergone three spinal fusion procedures. But complications arose, leading to the removal of the hardware. This experience instilled a deep fear of further surgeries, and Jessica chose to endure the pain rather than pursuing additional treatment.
However, living with chronic pain proved to be far from easy. As the years passed, Jessica's mobility decreased, and the pain intensified, making it increasingly difficult for her to walk or move her legs. Countless sleepless nights and days confined to bed became her reality, causing her to miss out on activities she loved, such as spending time with loved ones, attending church, shopping, and volunteering.
For almost 15 years, Jessica endured excruciating leg pain caused by the severe curvature of her spine, which compressed her nerves. In 2014, she embarked on a new chapter of her life by moving from North Florida to North Carolina. Then, in 2022, she began considering seeking help from a specialist. Her primary care physician referred her to Michael Bohl, MD, a neurosurgeon at Carolina NeuroSurgery & Spine Associates (CNSA).
Trusted and Compassionate Care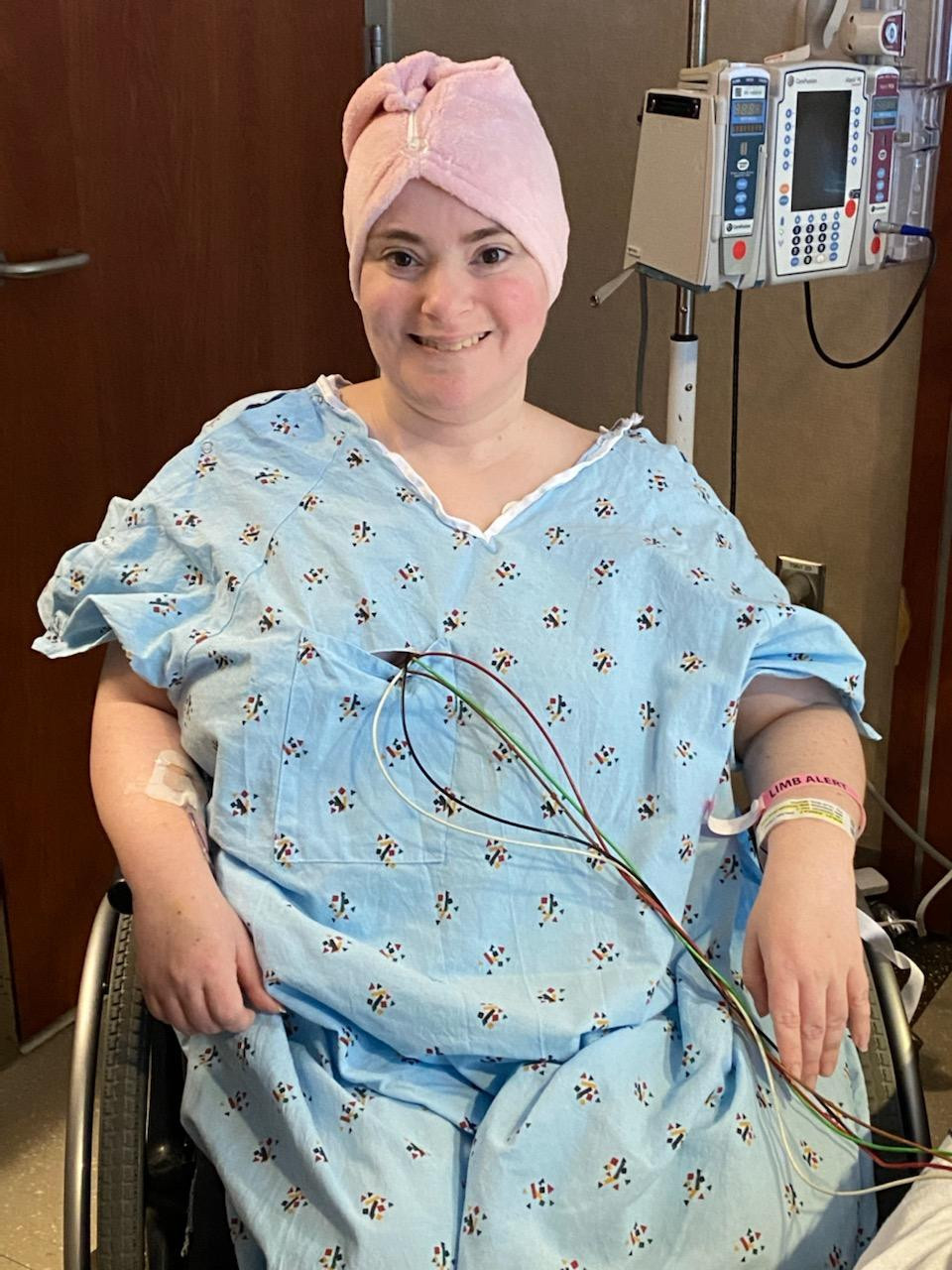 Apprehensive about another surgery, Jessica's fears began to subside during her first meeting with Dr. Bohl. His friendly demeanor and compassionate approach left a lasting impression. Dr. Bohl spent an hour and a half explaining Jessica's treatment options, addressing her concerns, and displaying deep knowledge about her complex case. For the first time, Jessica felt understood and confident that Dr. Bohl could help her.
Jessica received imaging results during her appointment, and Dr. Bohl confirmed that she would require another spinal fusion, joint debridement, and reconstruction. Dr. Bohl's handling of the entire process provided Jessica with a sense of peace she hadn't experienced before. Without pressuring her, he encouraged her to take her time and decide when she felt ready to move forward with the surgery.
After returning home, Jessica reflected and prayed about the decision, shocked that she was even considering undergoing another surgery. However, she recognized the necessity of the procedure and had faith that Dr. Bohl was the right surgeon for the job. With confidence, she scheduled the surgery for January 2023.
"I can't recall a time when I felt as much peace as I did before the surgery," Jessica said. "I knew I was in good hands with God and Dr. Bohl, and true to my belief, the surgery went remarkably well."
A Spinal Fusion, Charcot Joint Debridement and Spinal Reconstruction
Jessica's surgery included a spinal fusion, debridement of a Charcot joint, and spinal reconstruction.
Spinal Fusion: A Spinal fusion is a surgical procedure used to treat various conditions affecting the spine, such as spina bifida. The goal of this procedure is to join two or more vertebrae together, immobilizing them and reducing movement at that segment of the spine. This can help alleviate pain and stabilize the spine.
Charcot Joint Debridement: A Charcot joint is a severe and progressive form of joint degeneration that occurs when a joint loses sensation. Patients with spina bifida, spinal cord disease, or traumatic spinal cord injury are particularly prone to developing this kind of severe spinal degeneration. A spinal Charcot joint is treated by removing damaged or unhealthy tissue from the joint, which is called debridement. This tissue can include bone fragments, loose cartilage, and other debris that may be causing pain, limited mobility, or inflammation.
Spinal Reconstruction: Spinal reconstruction involves rebuilding or repairing a severely unstable or damaged spinal column. The goal is to restore the spine's stability and natural shape. Depending on the severity of the spinal column injury, reconstruction may involve various techniques, including reshaping or replacing damaged bone, using spinal fixation hardware, and grafting healthy tissue into the damaged parts of the spinal column.
The Road to Recovery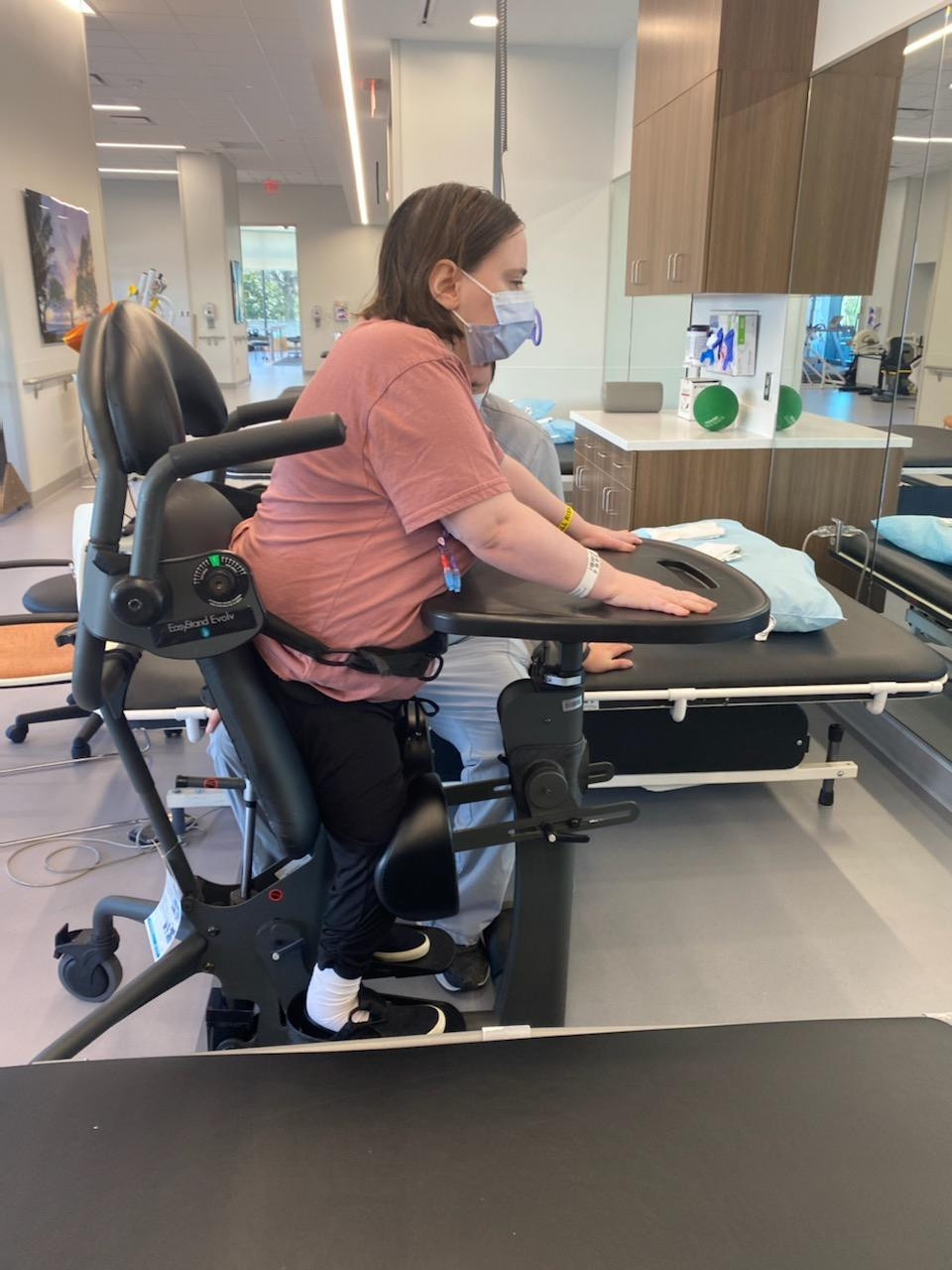 The recovery process presented its own challenges, but Jessica was supported every step of the way by Dr. Bohl. He detected signs of blood clots and took immediate action to address them. When an infection arose, Dr. Bohl skillfully treated it, preventing the need for removal of the spinal hardware.
Jessica recalls the profound impact of the surgery: "The first time I sat up in my wheelchair after surgery, I took a deep breath and exclaimed, 'I can breathe!' I hadn't realized how much the compression affected my breathing."
As of June 2023, Jessica can sit up all day without debilitating pain, and her pain level is no longer influenced by weather changes. She has begun to regain movement and sensation in her legs, allowing her to enjoy activities outside of her home without paying the price of extended recovery time in bed.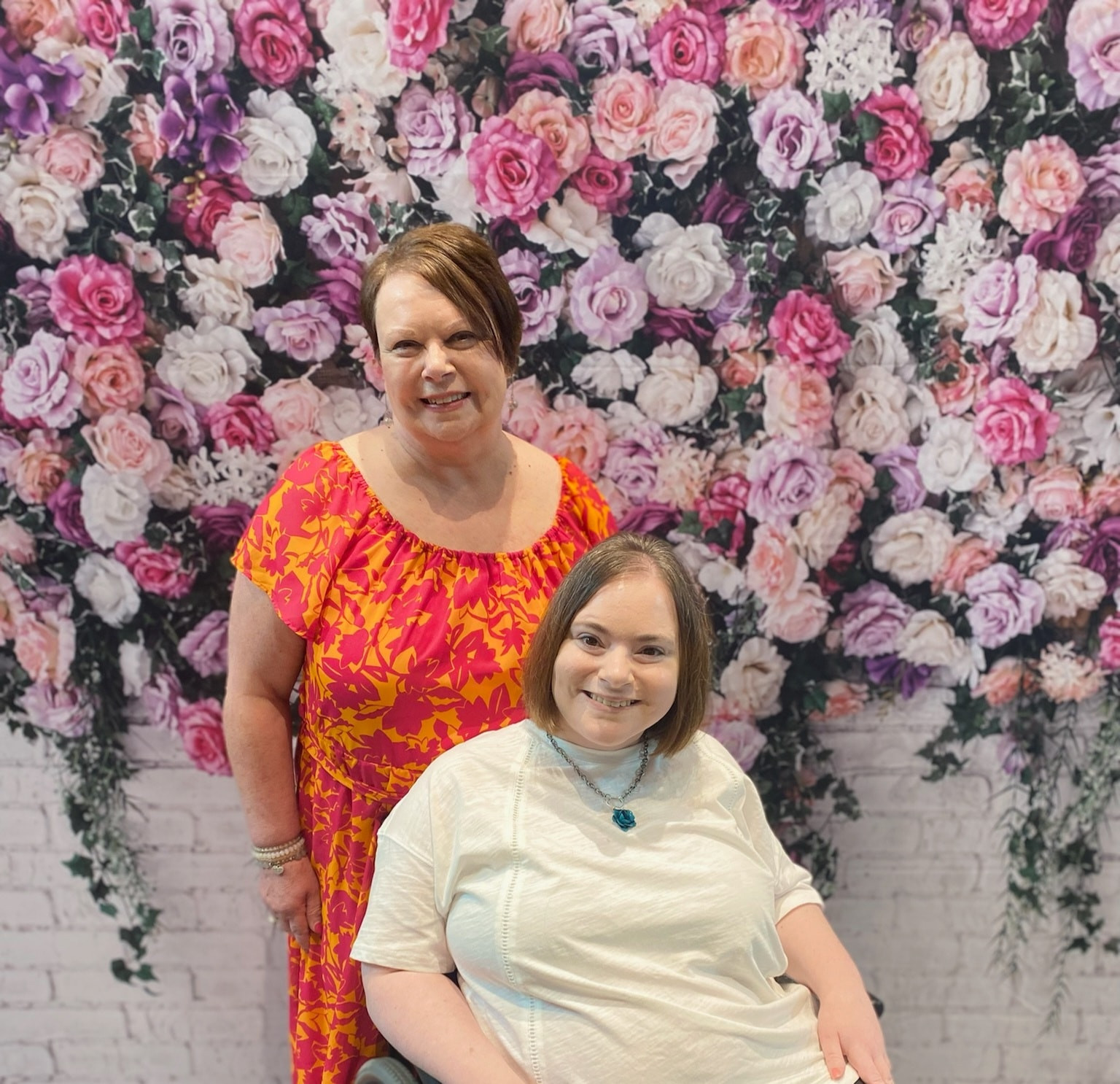 Jessica has even returned to school to complete her Bachelor's degree and has discovered a new passion for volunteering with the Spina Bifida Association of the Carolinas.
"I thank God for Dr. Bohl! I've never encountered a surgeon as compassionate as he is, while possessing the skill and knowledge to address my neurological and orthopedic needs. If you find yourself dealing with chronic, debilitating pain like mine, my advice is not to wait to seek help. You are worth every effort to live the best life possible! Trust in God and trust in the process!"




About Spina Bifida
Spina Bifida is a congenital birth defect that affects the development of the spine and spinal cord. It occurs when the neural tube, which forms the brain and spinal cord, doesn't close completely during early pregnancy. The most severe form of Spina Bifida is called Myelomeningocele, where the spinal cord and its protective covering protrude through an opening in the spine. This can cause paralysis, sensory impairments, and other complications. Scoliosis, an abnormal sideways curvature of the spine, can occur in individuals with or without Spina Bifida. In Spina Bifida, it is known as neuromuscular scoliosis and is caused by muscle imbalance due to the underlying spinal cord malformation.
These conditions can have a significant impact on a person's quality of life. Physically, myelomeningocele can result in paralysis, weakness, orthopedic issues, and hydrocephalus, while scoliosis can cause back pain, breathing difficulties, and reduced mobility. Neurologically, myelomeningocele can lead to sensory deficits, muscle weakness, and coordination difficulties, affecting motor skills and independence. Emotionally and socially, individuals may face challenges related to self-esteem, body image, and social interactions due to visible differences and limitations.
Diagnosis of spina bifida and scoliosis involves prenatal screening tests during pregnancy and physical examinations after birth. Non-surgical treatments for spina bifida and scoliosis aim to manage symptoms and promote functionality through physical therapy, assistive devices, medication, and managing associated conditions like hydrocephalus. Surgical interventions are often necessary to address the underlying issues. Myelomeningocele requires surgery shortly after birth to close the spinal opening and protect the spinal cord. Additional surgeries may be needed to manage related complications. Scoliosis associated with spina bifida may require surgery if the curvature progresses significantly or limits functionality. Surgical options include spinal fusion, instrumentation, or implantation of growing rods in young children with significant growth remaining.
It's important to consult with healthcare professionals who can provide personalized guidance based on individual needs. If you are facing similar conditions, consider seeking medical advice to explore appropriate treatment options and support your journey towards improved quality of life.
__________________________________________________________________________
About our Comprehensive Services
Carolina NeuroSurgery & Spine Associates, established in 1940, is one of the nation's largest and most highly respected neurosurgical private practices. Our group provides brain and spine care services, including adult and pediatric neurosurgery, spine surgery, physiatry, neurology, pain management, and physical therapy.
We offer advanced surgical and non-surgical treatment for the entire spectrum of brain, spine, and peripheral nerve disorders, including brain tumors, spine deformities and injuries, stroke, epilepsy, congenital anomalies, concussions, neck and lower back pain, and pituitary tumors.
Carolina NeuroSurgery & Spine Associates' commitment to advancing the science and delivery of brain and spine care has remained the driving force for its success.
The group comprises 48 physicians, 44 advanced practice providers, and over 550 employees. With nine office locations, the group primarily brings the latest, technologically advanced neurosurgical therapies to adults and children across the Carolinas.
Our experts are here to help. Call our office or click below to request an appointment online to take the next step.
__________________________________________________________________________
This content is for informational and educational purposes only. For specific medical questions, please consult your doctor. New and current patients can call our offices to make an appointment or request an appointment online.
---