Meet Kamal, a CrossFit athlete who found his way back to an active lifestyle after a long, painful journey.

02.16.2023
Kamal, 44, found his love for competition and fitness through the sport of CrossFit, completing several workouts a week and pushing himself to be the best athlete he could be. However, in May 2020, an annular disc tear in his back caused Kamal to be forced to take a break from doing what he loved and sent him on a long journey to find ways to feel like himself again.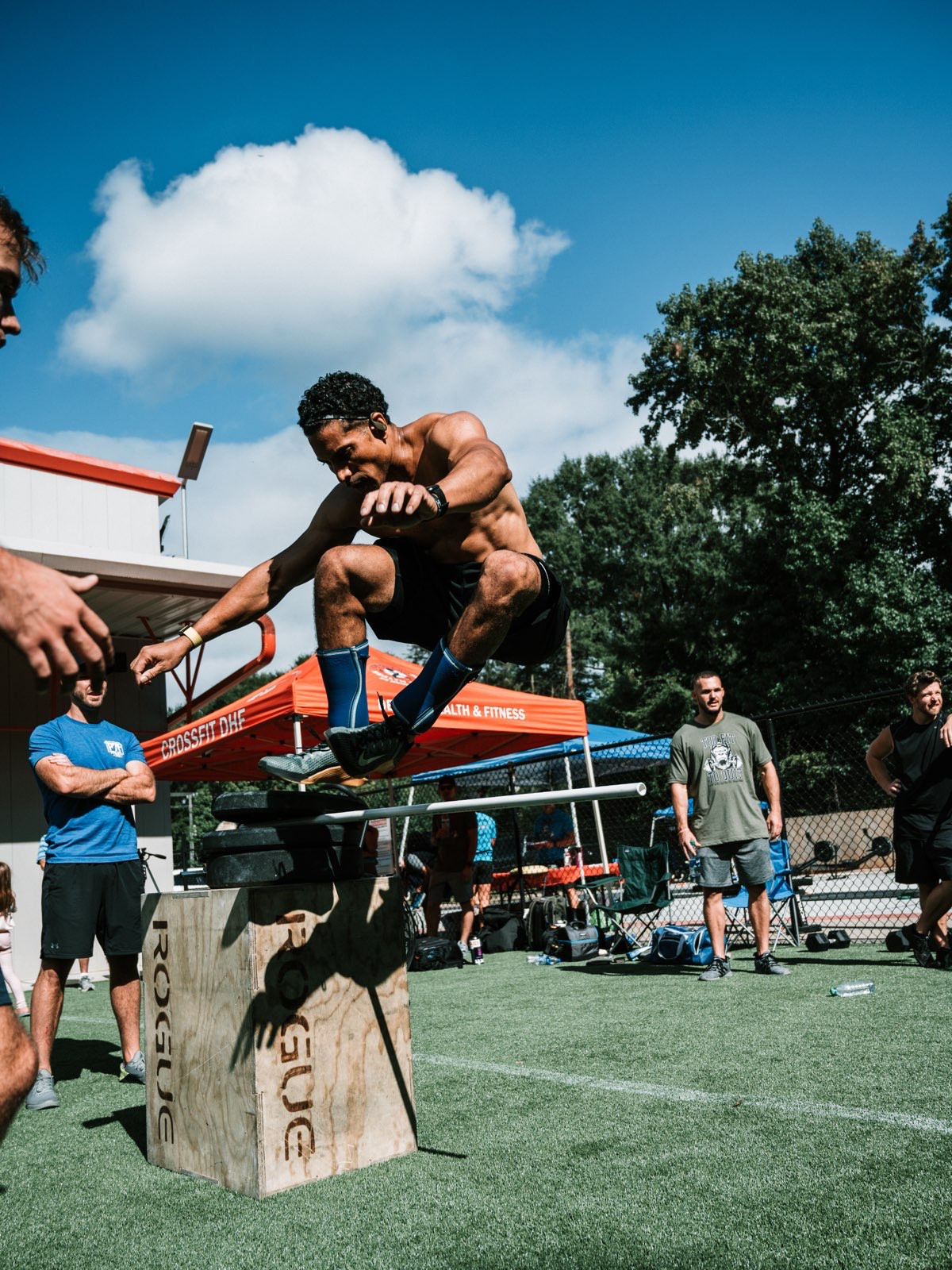 Like most people around the world, the beginning of the COVID-19 pandemic changed the routines and day-to-day activities of Kamal's life. He attempted to keep a sense of normalcy by participating in virtual workouts and taking a break from sitting at his desk all day after days full of virtual meetings. This quickly changed when he noticed pain in his back that wasn't going away and getting worse every day. He knew he needed to take action when the pain became so intense that it prevented him from being able to walk.
With the help of physical therapy support, Kamal learned he had an annular disc tear, a tear in the ligament that connects the vertebra to your disc. Kamal recalls feeling like he couldn't do anything to find relief from his pain.
Everything Hurt
"Everything that I did hurt–sitting, sleeping, standing, or doing any daily task or activity. I couldn't focus during my work calls because the pain was so bad. Despite being active and feeling well-rounded in problem-solving, nothing I did for my pain made a difference. I felt hopeless," Kamal said.
He was recommended to seek out help from the physicians and team at Carolina NeuroSurgery & Spine Associates. After meeting with physician assistant Kate Chan PA-C, and physiatrist John A. Welshofer, MD, who serve patients out of the Ballantyne and Matthews offices, Kamal received a cortisone shot and the advice to continue with physical therapy to relieve his pain.
"Everyone worked in tandem and took the time to listen to what I had to say. I didn't want to give up my active lifestyle, and they considered this when treating me. Instead of immediately recommending surgery, they developed a plan to allow me time to heal and get back to doing what I loved," noted Kamal.
Kamal diligently did his homework for a few months, worked with physical therapists, and ultimately was able to go back to competing in CrossFit competitions in August 2020. He actively listened to his body and took breaks when he needed to in order to avoid another injury.
Another Set Back
Fast forward to March of 2022, Kamal competed in the annual CrossFit Open at his gym, a competition designed to test your strength and abilities. He recalls feeling great about his performance, mainly because he made sure his form was correct to avoid injury. Several days later, Kamal was experiencing pain that he could no longer chalk up as routine soreness from the previous workout.
"My pain was different than it was before, so I tried to keep working out. I couldn't pick up my right foot and even did a workout on one foot. I was tripping up the stairs, and my shoe was sliding off my foot," Kamal said.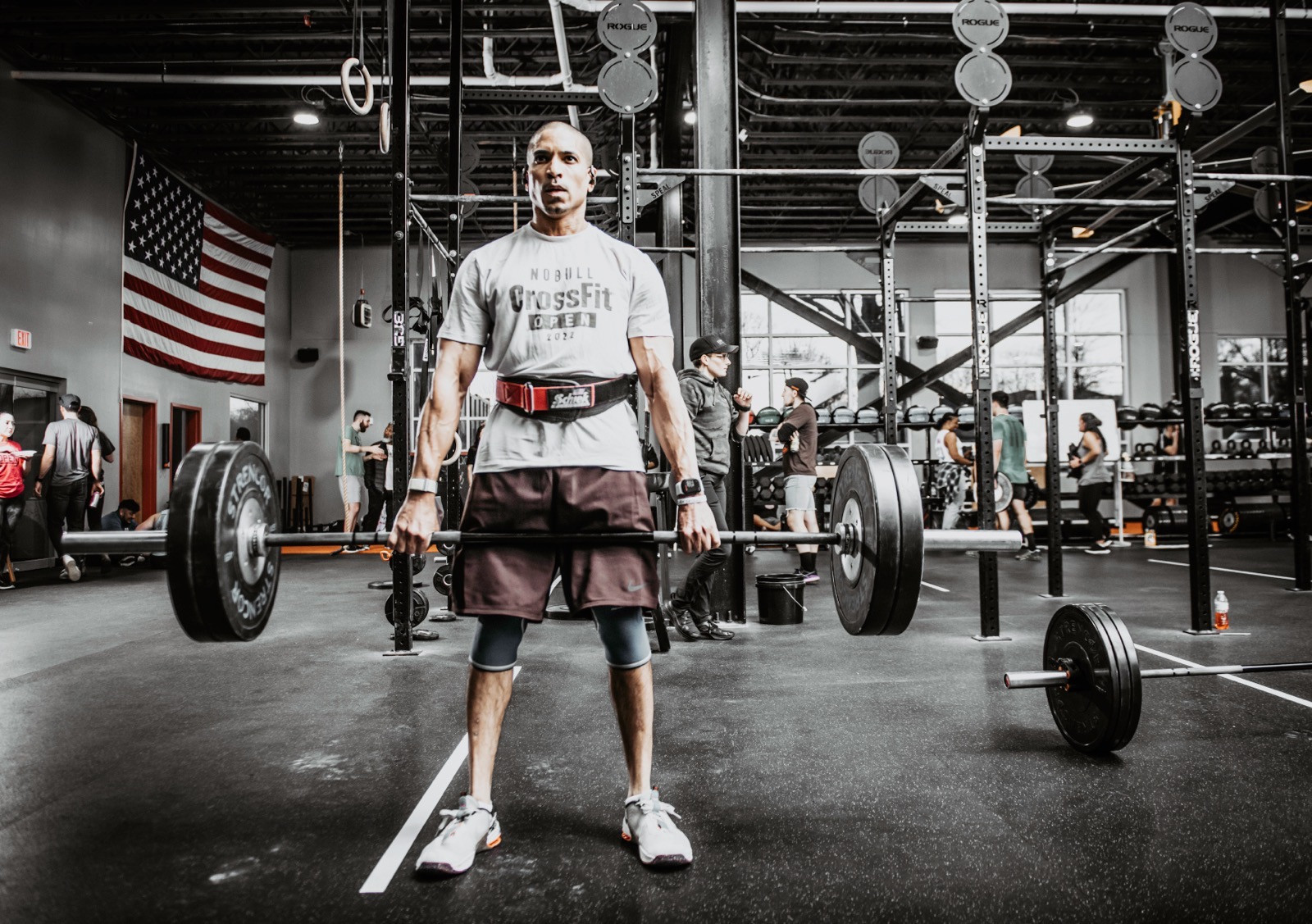 Follow the Doctor's Orders–Never Give Up
Kamal was diagnosed with foot drop resulting from re-tearing a disc in his back and tearing the nerves in a way that weakened the muscles in the front part of his foot. After this diagnosis, he was discouraged and couldn't help but wonder if this meant he should give up the lifestyle he loved. However, Dr. Welshofer encouraged him otherwise.
"Dr. Welshofer gave me the confidence to keep pushing through it and listen to my body. He told me that a tear in the disc in my back doesn't mean I should sit down and do nothing," recalled Kamal. "He said sometimes these things happen for no reason, and I shouldn't let that keep me down. I took his advice and made it a point to slow down, take days off between workouts, and participate in active recovery and dynamic stretching."
Today, Kamal is still a CrossFit athlete, lives an active lifestyle, and has even competed in subsequent CrossFit competitions. He attributes this to his team of providers that didn't jump to surgery and explored other options. The tools that he's learned throughout his journey to getting his pain under control have allowed him to motivate others and encourage them to maintain a healthy, active lifestyle.
"Dr. Welshofer and Kate mentally motivated and supported me. When you have good people in your corner and a good team, it makes all the difference," said Kamal.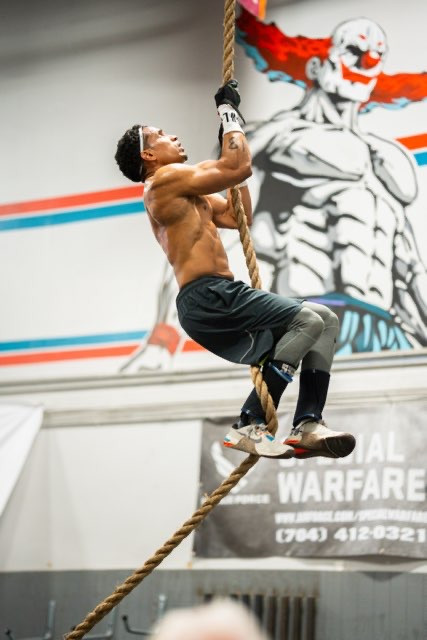 Does this sound familiar? Is pain holding you back from experiencing life to the fullest?

It may be time to seek help from a physical medicine and rehabilitation physician, also referred to as a physiatrist. Our physiatrists are physicians who specialize in the diagnosis and treatment of musculoskeletal injuries and pain syndromes and the rehabilitation of patients with severe impairments.
At Carolina NeuroSurgery & Spine Associates, our board-certified physiatrists allow us to offer an even more comprehensive level of non-surgical care. From assessing and treating spine disorders to providing post-operative management of disabilities related to brain injuries and disorders, these specialists deliver a holistic approach where they try to avoid surgery and minimize medications.
In need of physical therapy services? We also offer physical therapy services in six of our Charlotte metro based locations!
The on-site physical therapy services at our Ballantyne, Charlotte, Concord, Huntersville, Matthews and Rock Hill offices focus on improving patient recovery and rehabilitation. Our team of licensed physical therapists work together with our physiatrists and neurosurgeons to review patient progress, develop treatment plans, and share insight for optimal patient care.
Through one-on-one sessions with our physical therapists, patients receive the maximum benefit from their treatment. There is also an emphasis on patient education and injury prevention. For added convenience, patients may schedule physician and physical therapy appointments at or near the same time and in the same office.

Request a physiatry or physical therapy appointment online by clicking the link below or call our office to connect with our team.
---
This content is for informational and educational purposes only. For specific medical questions, please consult your doctor. New and current patients can call our offices to make an appointment or request an appointment online.
---