Meet Stephanie & Alessia: A story of a mother's passion for improving her daughter's quality of life with Rhombencephalosynapsis (RES)

02.28.2023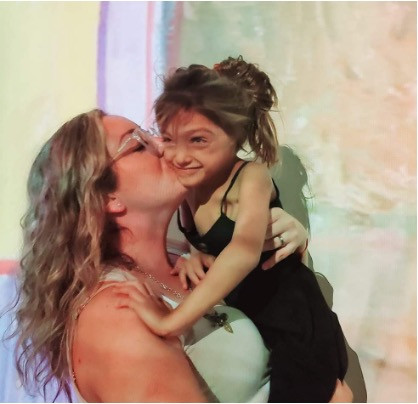 Stephanie Detjen is a mother of three who has spent the last several years advocating for her daughter, Alessia, who is now seven. Alessia is a twin who was born premature with brain malformations and immediately needed specific and routine medical attention. Alessia was initially diagnosed with rhombencephalonsynapsis (RES), a cerebellum malformation.
Upon learning about Alessia's diagnosis, Stephanie struggled to find information on RES and understand where to find the best care for her daughter.
"There is not much information on RES," Stephanie said. "I was researching when I found a group on Facebook with others who were caregivers to children with RES, among other brain malformations."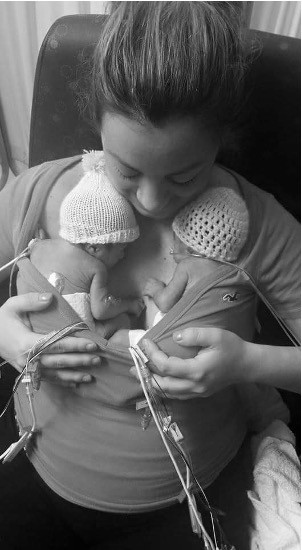 While Stephanie was learning a lot of information on her own, Alessia was starting to exhibit symptoms that made Stephanie think she was suffering from severe headaches like doing headstands, frequent irritability, and swelling around her eyes. These were all symptoms that went hand-in-hand with Chiari malformation, a condition in which brain tissue extends into the spinal canal, and something Stephanie learned from her research. Alessia's doctors weren't concerned at the time, but Stephanie trusted her instinct and kept pushing. This prompted her doctors to contact Carolina NeuroSurgery & Spine Associates.
"The team at CNSA never hesitated once. As soon as I told them what was happening with Alessia, they were proactive and ordered a specific MRI to diagnose the Chiari malformation. They never doubted me," Stephanie recalled.

After Alessia diagnosed with Chiari malformation, Stephanie and her family met with the neurosurgeon, Dr. Mark Van Poppel, who provides adult and pediatric neurosurgical care. Dr. Van Poppel ultimately performed decompression surgery on Alessia to help correct the malformation. Two months later, Dr. Van Poppel performed a duraplasty surgery to address Alessia's swollen optic nerves. Shortly after her second surgery, Alessia developed hydrocephalus, or water, in her brain. Dr. Van Poppel placed a shunt to drain the fluid from her ventricle to the stomach.
Stephanie recalls Alessia undergoing surgery after surgery during her first year of life because of her malformations. However, despite having many surgeries, Alessia never suffered from a complication from surgeries performed by Dr. Van Poppel and his team and always received the best care possible.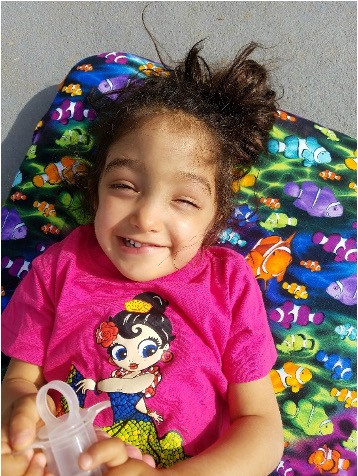 A few years after Alessia's marathon year of surgeries, she was still exhibiting possible signs of headaches. Stephanie did her due diligence as a mother and sought additional medical opinions from around the country, wanting to improve
Alessia's quality of life as much as possible. However, she ultimately realized Dr. Van Poppel and his team were whom she trusted, and she hadn't looked back since.
"The CNSA team and Dr. Van Poppel care about the well-being of their patients and their families," said Stephanie. "Dr. Van Poppel always encouraged us to do what was best for Alessia and our family, even if that meant seeking other opinions on Alessia's condition. He also never hesitated to welcome Alessia back as a patient. This meant the world to me as a mother, desperate to advocate for my child."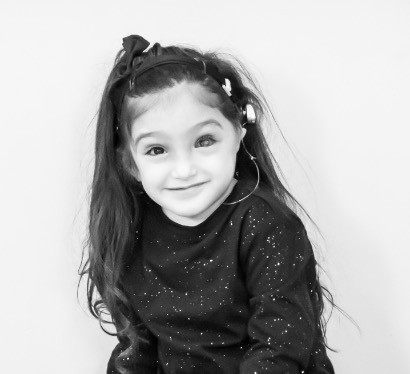 Stephanie, Alessia, and their family have endured many trials since learning of Alessia's initial diagnosis, including Alessia fighting a life-threatening blood disease unrelated to her brain malformations. While Alessia was recovering from this disease, Stephanie began writing a book for herself as a form of therapy. She wrote about her experiences as Alessia's caregiver for others to understand what it's like having a child with RES. Earlier this year, Stephanie decided to publish her book to help other moms whose child is diagnosed with RES.
"Something I talk about in my book is caregiver burnout," said Stephanie. "Having a team of specialists who can reassure you that they care for your child helps keep your anxiety down. If I am ever worried, I call Carolina NeuroSurgery & Spine Associates, and I know I'll have a response as soon as an hour later. I trust Alessia's care team and am glad we found doctors who put our daughter's well-being first."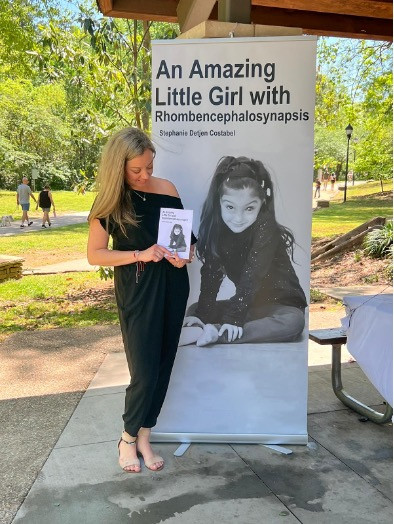 Interested in reading more about Alessia's journey? Find Stephanie's book, An Amazing Little Girl with Rhombencephalosynapsis, online.

Want to learn more about our pediatric neurosurgery services or request a referral? We invite you to speak with your child's pediatrician and request a referral to Carolina NeuroSurgery & Spine Associates. We offer pediatric neurosurgery consultations in two locations, the Charlotte and Gastonia offices.
You can also call our office or request an appointment below!

---