Meet Susan: How a Scoliosis Correction Surgery Transformed Her Quality of Life

07.31.2023
Susan was riddled with pain and limitations on a daily basis due to her scoliosis. Even a simple walk around the block or sitting in a chair proved agonizing, with her ribs pressing uncomfortably against her hip bones. Initially planning to undergo surgery at another practice, she decided to seek a second opinion from Carolina NeuroSurgery & Spine Associates (CNSA).
Susan was scheduled to see Michael Bohl, MD, a renowned scoliosis specialist and neurosurgeon. Dr. Bohl's calm demeanor and attentive presence at her first appointment instantly put her at ease. Taking the time to listen intently, Dr. Bohl addressed all of Susan's concerns and thoughtfully answered every question she had. He even extended the same courtesy to Susan's husband, leaving them both impressed and assured.
Dr. Bohl's expertise and compassionate approach left Susan knowing, without a doubt, that Dr. Bohl was the surgeon she wanted to entrust with her T10-pelvis scoliosis correction. Feeling optimistic, Susan made the decision to schedule her surgery that very day.
What is T10-Pelvis Scoliosis Correction?
T10-pelvis scoliosis correction is a surgical procedure aimed at correcting abnormal curvature of the spine that extends from the T10 vertebra (thoracic region) to the pelvis.
Scoliosis is a condition characterized by sideways curvature of the spine, which can cause postural deformities, pain, and mobility issues. The T10-pelvis correction procedure typically involves the use of rods, screws, and other spinal instrumentation to straighten and stabilize the spine, reducing the curvature and restoring alignment.
The specific surgical technique used may vary depending on the severity and location of the scoliosis, as well as individual patient factors. The goal of the surgery is to alleviate pain, improve functionality, and enhance the overall quality of life for individuals with scoliosis.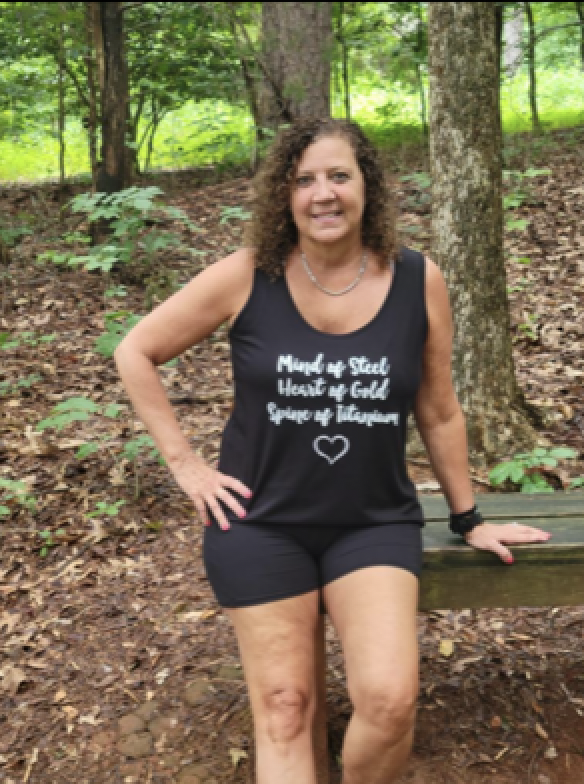 Holding Onto Hope for Pain Relief
Though she was nervous about the procedure, Susan held onto the hope that she would experience relief from her pain after the surgery. Thankfully, that promise held true. Shortly after waking up from the procedure, Susan could stand and walk to the restroom without the familiar ache, marking a significant transformation in her quality of life.
The path to recovery was not without its challenges, but getting up and staying mobile was key to Susan's healing process, even if it meant pushing through some discomfort. Susan's resilience led her to a regular routine with her husband - walking four miles every day, exploring trails, and even incorporating some running. It was a feat she had never imagined, considering the two rods and twenty screws now supporting her back.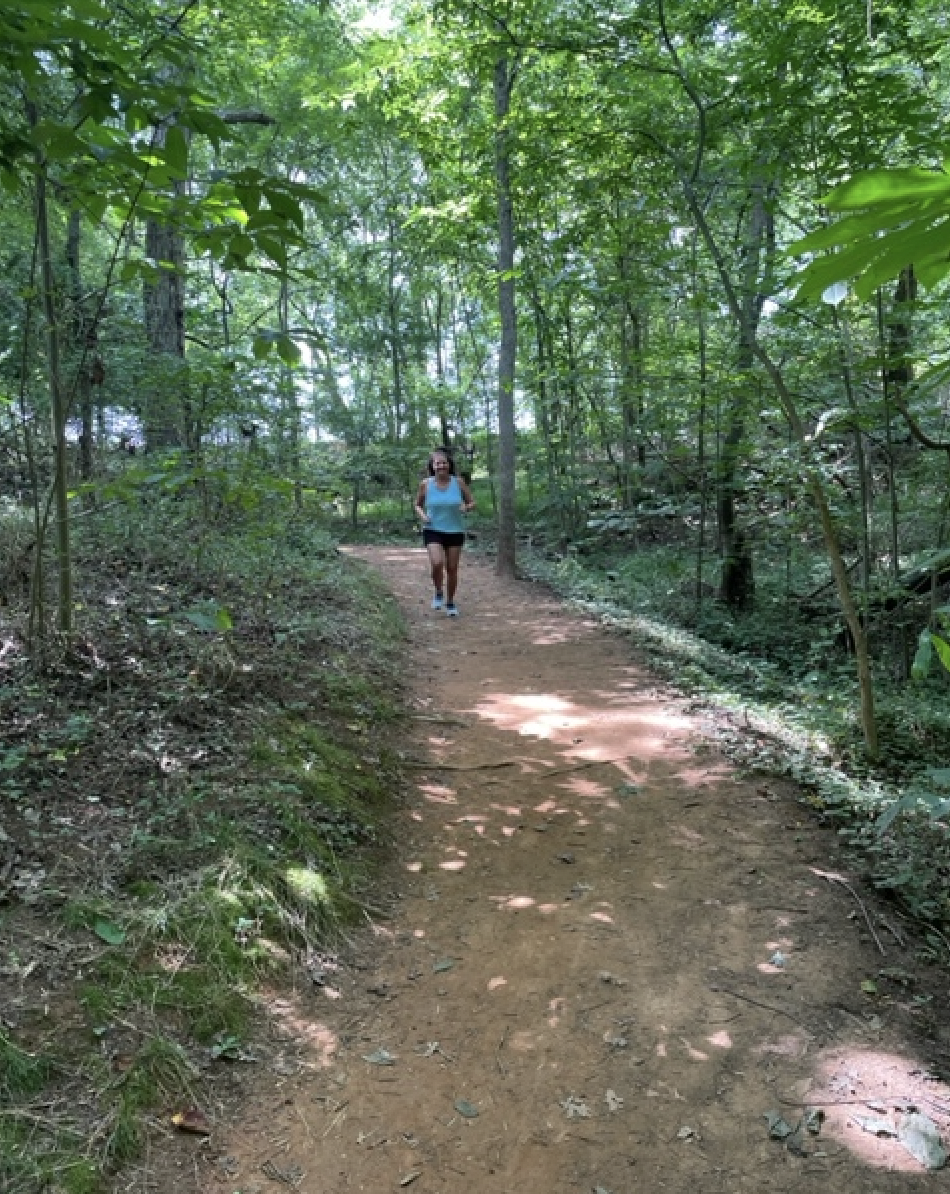 Compassionate Care from The Entire Team
Susan's experience with CNSA exceeded her expectations. From the moment she entered the clinic, she encountered a warm and supportive staff
. The nurses, food service personnel, and even the cleaning staff displayed kindness and went above and beyond to ensure Susan's journey proceeded smoothly. She was particularly impressed by the daily visits from Dr. Bohl and physician assistant Justin Corbin, PA-C, who she calls "a truly amazing team."
"I could not have been this successful without Dr. Bohl and Justin Corbin," Susan says. "I have people all the time saying they are shocked to hear that I had back surgery because I am so mobile. An awesome bonus, I grew 2 ½ inches!"
For those considering surgery, Susan's advice is to seek out individuals who have gone through similar journeys. While everyone's experience may differ, surrounding oneself with positive and supportive people can make all the difference.
"I would 100% recommend Carolina Neurosurgery & Spine Associates," says Susan. "Find a doctor that works best for you, and start your journey to recovery. It's amazing to get your life back!"
---
What is Scoliosis?


Scoliosis is a condition that affects the spine, which is the long bone that runs down the middle of your back. Normally, the spine has a gentle curve, but in people with scoliosis, the spine curves more than it should. This can make the back look crooked or uneven.
Scoliosis can happen to anyone, but it's most common in children and teenagers, especially girls. Sometimes, doctors don't know why it occurs, but other times it can be caused by things like muscle or nerve problems, birth defects, or certain diseases.
When someone has scoliosis, their spine may curve to the side, forming a C-shape or an S-shape. This can lead to problems like back pain, uneven shoulders or hips, or trouble standing up straight. In some cases, the curve is mild and doesn't cause much trouble, but in more severe cases, it can affect a person's ability to move and do everyday activities.
To diagnose scoliosis, a doctor will examine your back and may ask you to bend forward to see how your spine curves. They may also take X-rays to get a clearer picture of your spine.
Treatment for scoliosis depends on how severe the curve is and whether it's likely to get worse over time. Mild cases may not need treatment and will simply be monitored to ensure the curve doesn't worsen. For more severe cases, a doctor may recommend wearing a brace, which is a special device that helps straighten the spine. In some cases, surgery may be needed to correct the curve when the curve is very severe or causing a lot of pain. Doctors use special tools to straighten the spine during surgery and keep it in place using metal rods or screws.
Living with scoliosis may require some adjustments, but most people with scoliosis can still live active and normal lives. Regular check-ups with the doctor and doing exercises to keep the back and core muscles strong can help manage the condition. It's also important to have a good support system of family, friends, and healthcare professionals to provide guidance and support throughout the journey with scoliosis.
---


About our Comprehensive Services
Carolina NeuroSurgery & Spine Associates, established in 1940, is one of the nation's largest and most highly respected neurosurgical private practices. Our group provides brain and spine care services, including adult and pediatric neurosurgery, spine surgery, physiatry, neurology, pain management, and physical therapy.
We offer advanced surgical and non-surgical treatment for the entire spectrum of brain, spine, and peripheral nerve disorders, including brain tumors, spine deformities and injuries, stroke, epilepsy, congenital anomalies, concussions, neck and lower back pain, and pituitary tumors.
Carolina NeuroSurgery & Spine Associates' commitment to advancing the science and delivery of brain and spine care has remained the driving force for its success.
The group comprises 48 physicians, 44 advanced practice providers, and over 550 employees. With nine office locations, the group primarily brings the latest, technologically advanced neurosurgical therapies to adults and children across the Carolinas.
Our experts are here to help. Call our office or click below to request an appointment online to take the next step.
---

This content is for informational and educational purposes only. For specific medical questions, please consult your doctor. New and current patients can call our offices to make an appointment or request an appointment online.

---