Andrew T. Healy, MD
Special Interests
Adult Scoliosis
Adult Spinal Deformity
Artificial Disc Replacement
Degenerative Spinal Disorders
Spinal Cord & Spinal Column Tumors
Spinal Fusion
Spinal Tumors
Spinal Stereotactic Radiosurgery
Spinal Cord Stimulation
Minimally Invasive and Robotic Spine Surgery
Biography
As a board-certified neurosurgeon with seven years of experience at Carolina NeuroSurgery & Spine Associates, Dr. Healy is dedicated to improving the lives of his patients through innovative and personalized care.
His journey to become a neurosurgeon began during his undergraduate years, where his involvement in spinal cord injury research ignited his interest in the intricacies of the human nervous system. Dr. Healy honed his expertise in spinal surgery during his residency and fellowship at the Cleveland Clinic, recognizing the profound impact he could have on patients' lives by successfully treating their spinal cord injuries and making advancements in the field.
Dr. Healy is proud to be a member of the CNSA team, drawn to its unique practice structure that allows each surgeon to be sub-specialized, a crucial aspect in the realm of spine surgery. As part of one of the largest groups in the country, he recognizes the value of specialization in delivering exceptional patient outcomes.
His philosophy of care involves understanding each patient's quality of life and aspirations for activity levels. Dr. Healy firmly believes in shared decision-making in crafting treatment plans tailored to individual needs. He communicates to his patients that his utmost priority is to keep them moving and active while maintaining realistic expectations as they age in order to prevent injuries and support their overall well-being.
Outside of work, he finds joy and fulfillment in his role as a husband and father of four, including three girls and one boy. His hobbies are centered around spending quality time with his wife of 11 years and their children, engaging in activities like biking, football, fishing, and beach outings.
Education
Fellowship - Spine Surgery, Cleveland Clinic

Residency & Internship - Cleveland Clinic

Medical School - Drexel University College of Medicine, Philadelphia, Pennsylvania
Media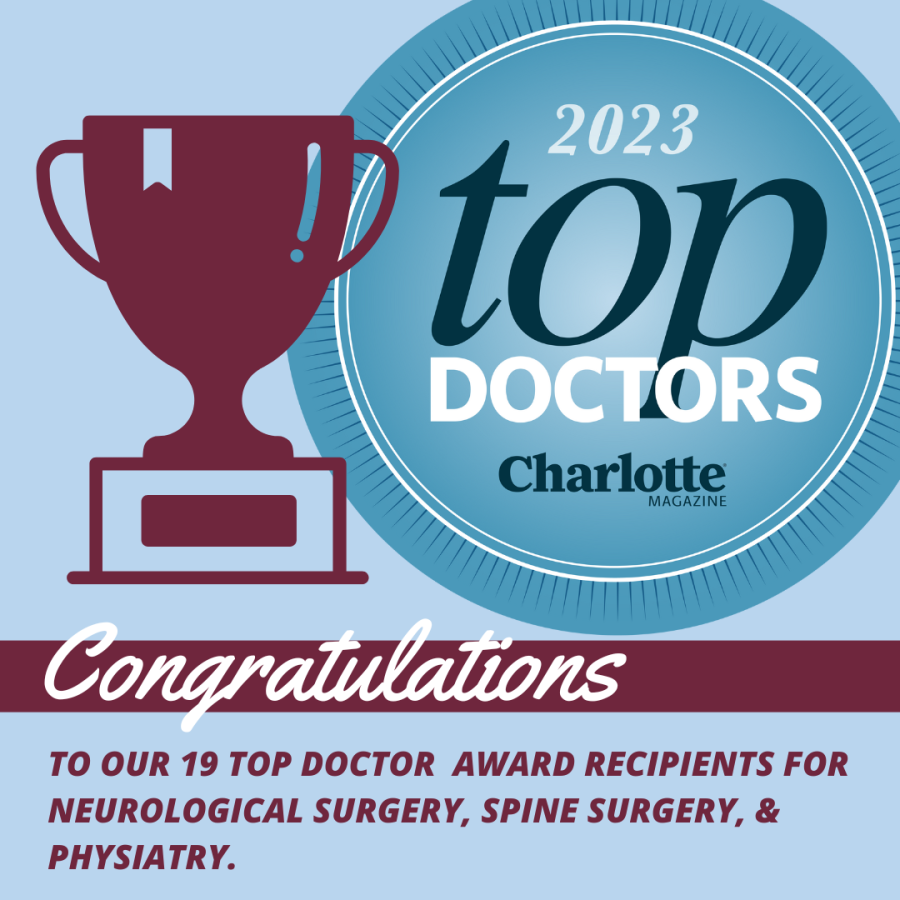 Congrats to our 2023 top doctors!
We are thrilled to announce 19 exceptional doctors who have been recognized as Charlotte Magazine "Top Doctors." Join us in celebrating the expertise and dedication of these exceptional physicians. They have consistently demonstrated their commitment to providing the highest standard of care and have impacted the lives of countless patients.
Read More