Congrats to our 2023 top doctors!

06.30.2023
We are thrilled to announce 19 exceptional doctors who have been recognized as Charlotte Magazine's "Top Doctors." Join us in celebrating the expertise and dedication of these exceptional physicians. They have consistently demonstrated their commitment to providing the highest standard of care and have impacted the lives of countless patients.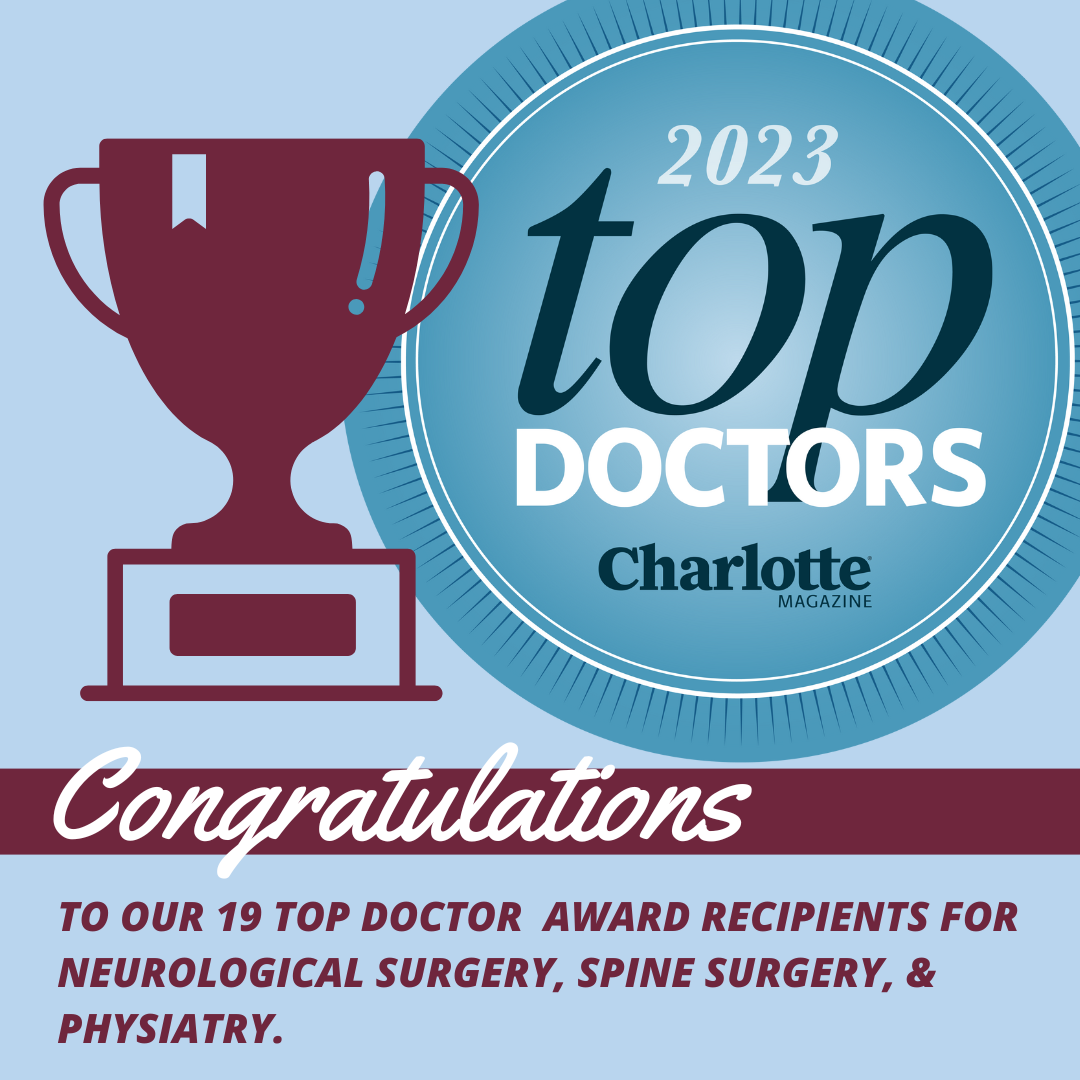 Castle Connolly is a reputable healthcare research and information company that has been conducting research, reviews, and selections of Top Doctors for more than 30 years. Our goal is to assist individuals in finding the best healthcare by connecting them with exceptional healthcare providers.
To identify top doctors at both the national and regional levels, Castle Connolly's team of physicians and researchers follows a rigorous screening process. Any licensed physician in the United States can participate in the online nomination process and nominate outstanding physicians in any medical specialty and any part of the country. They can also indicate whether the nominated physicians are among the best in their region or the nation in their respective specialties. Castle Connolly's research team then meticulously evaluates each physician's qualifications, education, hospital and faculty appointments, research leadership, professional reputation, disciplinary history, and, if available, outcomes data. Additionally, the review process takes into account a physician's interpersonal skills, such as effective communication, empathy, and the ability to instill trust and confidence. The Castle Connolly Doctor Directory is the largest network of peer-nominated physicians in the country.
Physicians selected for inclusion in the "Top Doctors" feature of our magazine may also be listed on our website, www.castleconnolly.com, and in conjunction with other Castle Connolly Top Doctors databases, both online and in print. These awards are designed to raise awareness and recognize top-notch physicians, and help patients find the best physician to meet their healthcare needs.

We invite you to explore the exceptional expertise and care provided by our medical practice's renowned team of brain and spine specialists. With pride, we can announce that 19 of our physicians have been honored as recipients of the prestigious "Top Doctor" award by Castle Connolly, a trusted healthcare research and information company. These esteemed professionals have demonstrated outstanding skill, knowledge, and dedication in the field of brain and spine care.
If you or a loved one are seeking a referral or second opinion for brain and spine conditions, we encourage you to consider our esteemed top doctors. Our physicians have undergone a rigorous selection process, ensuring their qualifications, experience, and reputation meet the highest standards of excellence. They possess not only the technical expertise required for complex brain and spine procedures but also the compassion and empathy necessary for personalized patient care.
By choosing one of our award-winning doctors, you gain access to cutting-edge treatments, state-of-the-art facilities, and a multidisciplinary approach that prioritizes your well-being. We understand the significance of brain and spine health and its impact on your overall quality of life. That is why our team strives to provide comprehensive and individualized care, tailored to your unique needs and goals.
To request a referral or schedule a second opinion appointment with one of our esteemed top doctors, please contact our dedicated team today. We are committed to guiding you on your healthcare journey and providing the highest level of expertise in brain and spine care. Trust in the experience and accolades of our award recipients to deliver the exceptional care you deserve.
Please join us in congratulating our physicians who were awarded Top Doctor!
---
Comments