Scott M. Otis, MD
Special Interests
Interventional spinal injections and procedures
Electro diagnostic testing (EMG/NCS)
Non-operative spine and musculoskeletal care
Biography
As a Physiatrist at Carolina NeuroSurgery & Spine Associates, Scott M. Otis, MD, provides patient care out of the Charlotte office location. Dr. Otis has been a member of the practice for over seven years, and has been a physiatrist for over 22 years. Dr. Otis practices a comprehensive approach to spine care that utilizes non-surgical treatment methods such as epidural spinal injections and facet blocks to treat back pain and joint pain.
Originally from Ohio, Dr. Otis completed his physical medicine & rehabilitation residency and graduated medical school from the Ohio State University College of Medicine in Columbus, Ohio. Dr. Otis was chief resident during his time at OSU. Dr. Otis has enjoyed calling the Carolinas home since joining the practice.

"I've always wanted to be a doctor and after exploring my options, I chose physiatry. Physiatry gave me the ability to care for my patients, providing a hands-on approach to spinal care while keeping me challenged by its evolving complexity and innovative technique." said Dr. Otis.

Dr. Otis invites his patients to be an active participant in their care. Back pain can be one of the most frustrating and debilitating factors keeping a patient from enjoying life to the fullest. Dr. Otis is committed to finding customized treatment solutions as he partners with each individual patient in their care.

"As a physician, I have trust and a mutual respect for the doctors in our practice. We have a culture of collaboration that can be hard to find in the medical field. This practice also allows me to spend as much time as I feel is needed with my patients to ensure they feel heard. I know that my patients benefit from our group's "patient first" mentality and the wealth of sub-specialty expertise," Dr. Otis says as he reflects on the advantages of the medical group.

Dr. Otis and his wife enjoy spending time with their two college-aged daughters. He believes in maintaining a work-life balance, and enjoys hobbies to include traveling, golfing, and is known to enjoy shooting clay pigeons!

Education
Residency
Physical Medicine & Rehabilitation, The Ohio State University College Of Medicine, Columbus, Ohio
Internship
Riverside Methodist Hospital, Columbus, Ohio
Medical School
The Ohio State University College of Medicine, Columbus, Ohio
Affiliations & Memberships
American Academy of Physical Medicine & Rehabilitation
American Association of Neuromuscular & Electro Diagnostic Medicine
Association of Academic Physiatrists
North American Spine Society
International Spine Intervention Society
American Society of Interventional Pain Physicians
Media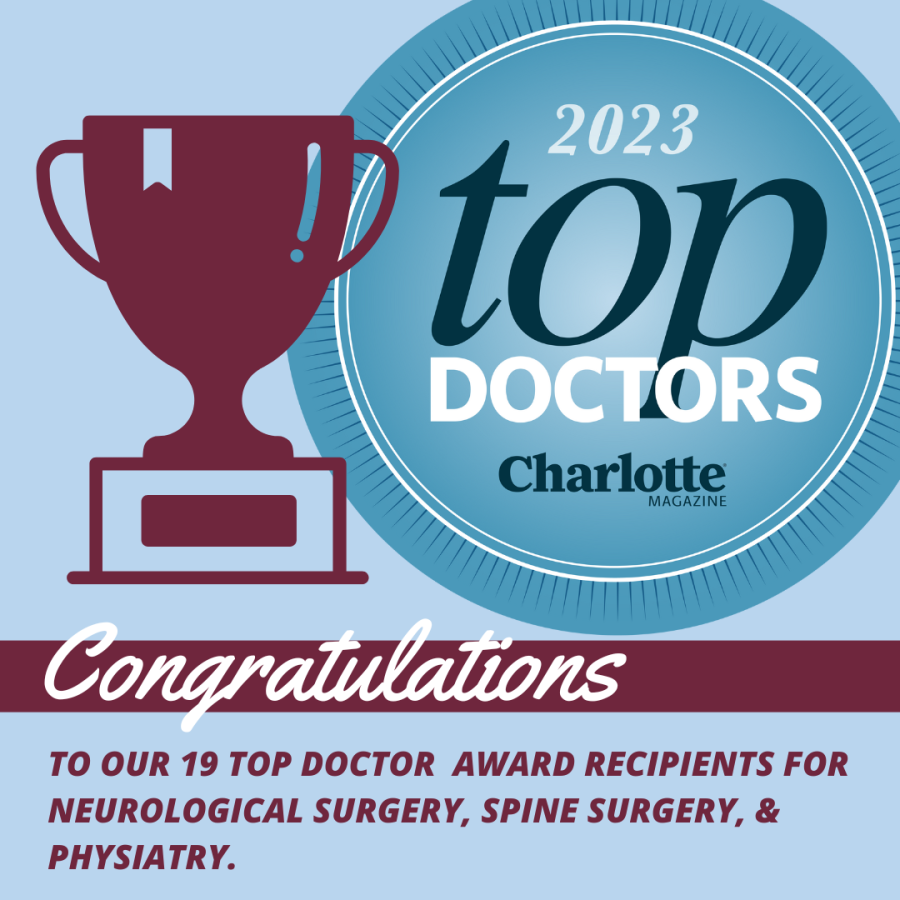 Congrats to our 2023 top doctors!
We are thrilled to announce 19 exceptional doctors who have been recognized as Charlotte Magazine "Top Doctors." Join us in celebrating the expertise and dedication of these exceptional physicians. They have consistently demonstrated their commitment to providing the highest standard of care and have impacted the lives of countless patients.
Read More
Podcast
Episode 30 - Diagnosing and Treating Upper Back/Thoracic Pain with Dr. Scott Otis