Scott D. Wait, MD
Special Interests
Endoscopic Spine Surgery
Adult & Pediatric Brain Tumors
Adult & Pediatric Cerebrovascular Surgery
General Pediatric Neurosurgery
Adult & Pediatric Spinal Tumors
Adult & Pediatric Skull Base Surgery
Biography
As a board-certified neurosurgeon at Carolina Neurosurgery & Spine Associates, Scott D. Wait, MD, provides adult and pediatric neurosurgical care. His sub-specialty is in pediatric neurosurgery. His clinical special interests include treating adult and pediatric brain and spinal cord tumors, cerebrovascular surgery, endoscopic cranial surgery, general pediatric neurosurgery, adult and pediatric spinal tumors, and skull base surgery.
Dr. Wait has a diverse educational background, including a BA in chemistry with teacher certification, a stint teaching high school chemistry, medical school at ECU enhanced by a year in the Clinical Research Training Program at the National Institutes of Health in Bethesda, Md., and a residency in neurosurgery at the Barrow Neurological Institute in Phoenix with six months specialty education in minimally invasive brain tumor and endoscopic neurosurgery in Sydney, Australia. During residency he also completed additional specialized training in complex spinal neurosurgery, epilepsy surgery, brain and spinal cord tumor surgery, and stereotactic radiosurgery. He completed his fellowship in pediatric neurosurgery at Le Bonheur/St. Jude's Children's Research Hospital in Memphis, Tennessee.

Dr. Wait has conducted extensive clinical and laboratory research at the NIH and beyond and has published extensively on a variety of neurosurgical topics including over 50 manuscripts and 5 book chapters.
Dr. Wait originally considered becoming a family doctor, but after listening to a neurosurgeon who came to speak at East Carolina University School of Medicine, he knew that he needed to pursue neurosurgery. "Neurosurgery was the right fit for me," said Dr. Wait. "Complexity and unique neurosurgical cases motivate me to problem solve. As a neurosurgeon, I treat brain and spinal cord tumors, perform skull base and vascular surgeries. I have developed my niche, and every day is different, providing new challenges to overcome which keep me engaged and always learning."
Dr. Wait enjoys developing strong relationships with his patients. "The longer I do this, the more I've learned what textbooks and studying in residency can't teach you," Dr. Wait said. "I've learned that each individual I treat is unique. Each patient's individual circumstances dictate what is best for each patient."

Outside of caring for patients, Dr. Wait enjoys spending time with family. He has a wife, two sons, and two daughters. Dr. Wait has had the perspective of being a parent even before he became a doctor, which helps him better understand how other parents are feeling when they bring their child in. "Communicating in a way parents understand is so important. I have to explain clearly what tools I have to maximize their child's outcome and quality of life. When strategizing the best path of care for my patients, I never think short-term, I am in it for the long-haul."

Originally from the Carolinas, Dr. Wait has fond memories of growing up in a rural part of North Carolina. Born into a football family, he continues to support the Dallas Cowboys and the Carolina Panthers. Dr. Wait has enjoyed being a competitive endurance sport athlete for over 15 years. A unique fact about Dr. Wait is that in addition to being a neurosurgeon, he also owns a farm–which the Wait family frequent every chance they get. Dr. Wait is also very passionate about his outdoor hobbies that remind him of growing up, which are hunting and fishing.

Education
Fellowships
Pediatric Neurosurgery
Le Bonheur Children's Hospital and St. Jude Children's Research Hospital
Memphis, Tennessee

Skull Base, Endoscopic, and Neuro-Oncology
Centre for Minimally Invasive Neurosurgery
Sydney, Australia
Residency
Barrow Neurological Institute
Phoenix, Arizona
Internship
Good Samaritan Regional Medical Center
Clinical Research Training
The National Institutes of Health
Medical School
East Carolina University School of Medicine
Affiliations & Memberships
Residency Director of the Neurological Surgery Residency Program at Carolinas Medical Center
Director of Pediatric Neurosurgery, Carolinas Medical Center
Media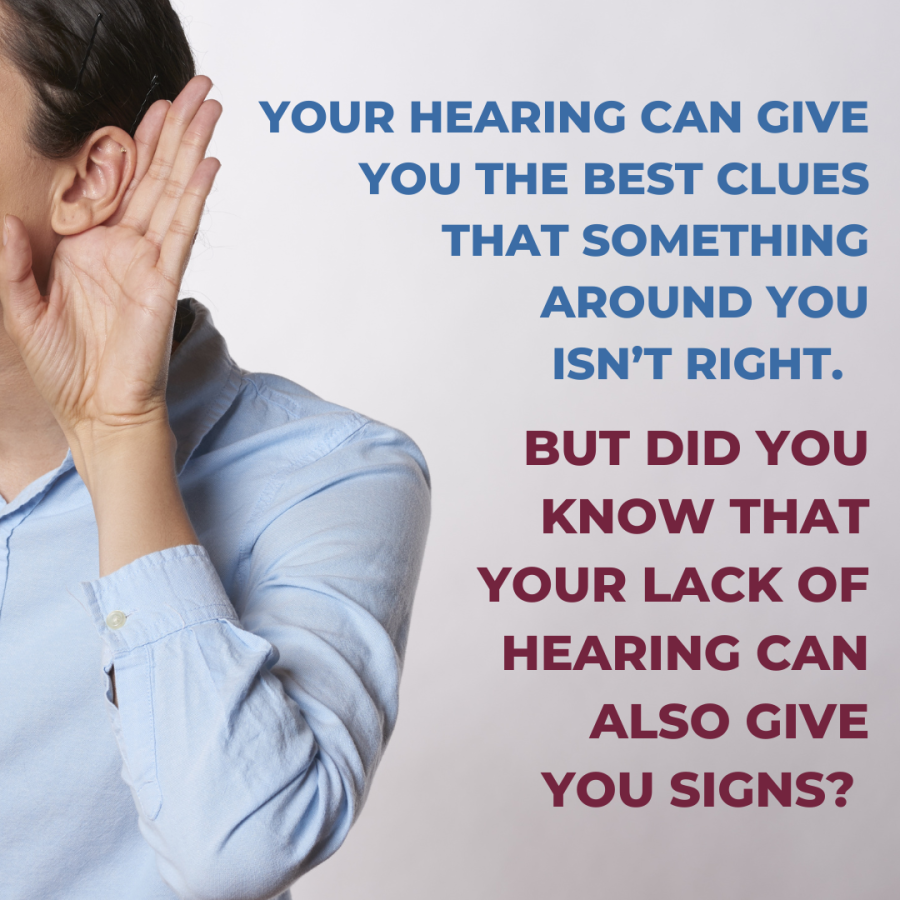 Your lack of hearing could be a sign: Acoustic Neuroma Patient Story
Your hearing can give you the best clues that something around you isn't right. But did you know that your lack of hearing can also give you signs? This was the case for one of our patients, Sandra. She sought out answers from her primary care physician, who referred her to Charlotte Eye Ear Nose & Throat Associates PA. After further investigation by the team at CEENTA, she was diagnosed with an acoustic neuroma, a benign tumor that needed surgical removal. CEENTA neurotologist Brendan O'Connell, MD, and CNSA neurosurgeon, Dr. Scott Wait collaborated together and completed the intervention necessary to get Sandra back to living life to the fullest. Teamwork makes the dream work!
Read More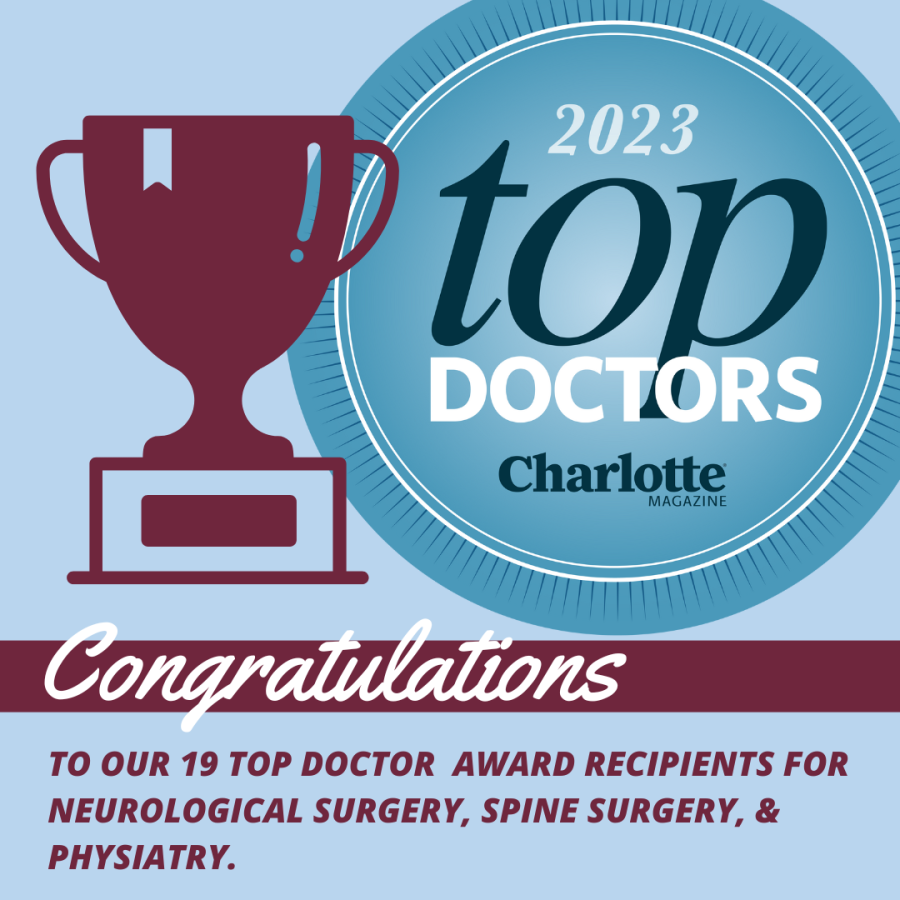 Congrats to our 2023 top doctors!
We are thrilled to announce 19 exceptional doctors who have been recognized as Charlotte Magazine "Top Doctors." Join us in celebrating the expertise and dedication of these exceptional physicians. They have consistently demonstrated their commitment to providing the highest standard of care and have impacted the lives of countless patients.
Read More