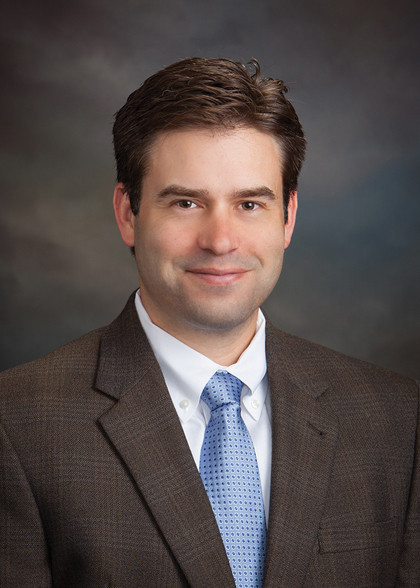 My Locations
Byron C. Branch, MD
Special Interests
Artificial Disc Replacement
Degenerative Spine Disease
Minimally Invasive Spine Surgery
Spinal Fusion
Spinal Trauma
Spinal Fractures
Disc Herniations
Spondylolisthesis
Biography
As a neurosurgeon at Carolina NeuroSurgery & Spine Associates, Dr. Branch specializes in spine surgery with clinical interests including minimally invasive spine surgery, outpatient spinal surgery, spinal navigation, enhanced recovery after surgery, and new technologies developed to improve patient recovery and outcomes.
Dr. Branch joined Carolina NeuroSurgery & Spine Associates as a neurosurgeon in 2016. He grew up in Winston Salem, NC where his father has served his community as a neurosurgeon for over 35 years.
Growing up in a household with a father as a neurosurgeon, Dr. Branch was sure he wouldn't follow in his dad's footsteps. He saw first hand the sacrifice it took to care for patients, but as he grew older, he also began to see the positive impact that his father was able to have for patients. Dr. Branch decided to attend medical school after working with a fire department and Emergency Medical Services system throughout high school and college.
While he initially considered being an emergency medicine physician, he developed his own special interest in neurosurgery after completing rotations as a medical student. He couldn't shake how the specialty of neurosurgery intrigued him and felt like the best fit for making a difference in people's lives, as he saw his father had.
Dr. Branch chose Carolina Neurosurgery & Spine Associates to practice for many reasons, but the depth of provider specialties and vast expertise of the Nationally recognized medical group as whole made it an easy decision to stay local. Dr. Branch comments, "being a physician at Carolina NeuroSurgery & Spine Associates affords me the privileged access to unique resources and the latest and greatest technology in which to serve my patients."
In addition to the practice's excellent reputation in the community and the ability to sub-specialize within areas of neurosurgery, Dr. Branch was drawn to Carolina Neurosurgery & Spine Associates because of the other physicians' down-to-earth personalities and their patient-centric, compassionate approach to care.
"Within our practice, we are not only encouraged, but expected to do the right thing for the right reasons for our patients," said Dr. Branch. "To always keep the patients' best interests in mind." Additionally, the large team and strong administrative support allow Dr. Branch and other providers to maintain a good work-life balance while providing life-changing care to patients.
Dr. Branch and his wife met while attending the same church and have been married for 13 years. Now, even with four young kids, the family of 6 find time to keep up with hobbies that they love such as fishing and making memories spending time at the beach. The Branch family are active members of their church, holding their faith as a common bond. They also enjoy cheering on the Wake Forest Basketball team, the Texas A&M Football team, and the Carolina Panthers together!
Education
Fellowship - Spine Surgery, University of Texas Health Science Center San Antonio
Residency & Internship - University of Texas Health Science Center San Antonio
Medical School - Wake Forest University School of Medicine
Affiliations & Memberships
Member, AANS/CNS Section on Disorders of Spine & Peripheral Nerve
Member, Congress of Neurological Surgeons
Invited Peer Reviewer, International Journal Spine Surgery
Member, American Association of Neurological Surgeons
Diplomat, American Board of Neurological Surgeons
Neurosurgical Consultant to NASCAR
Media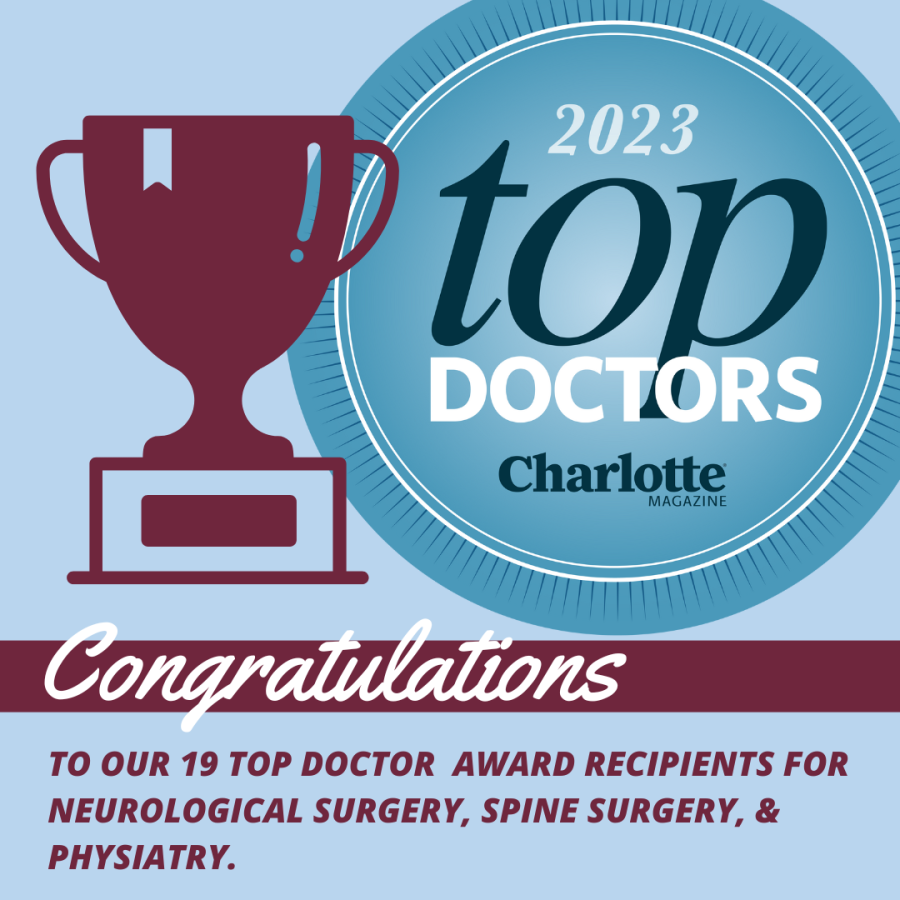 Congrats to our 2023 top doctors!
We are thrilled to announce 19 exceptional doctors who have been recognized as Charlotte Magazine "Top Doctors." Join us in celebrating the expertise and dedication of these exceptional physicians. They have consistently demonstrated their commitment to providing the highest standard of care and have impacted the lives of countless patients.
Read More