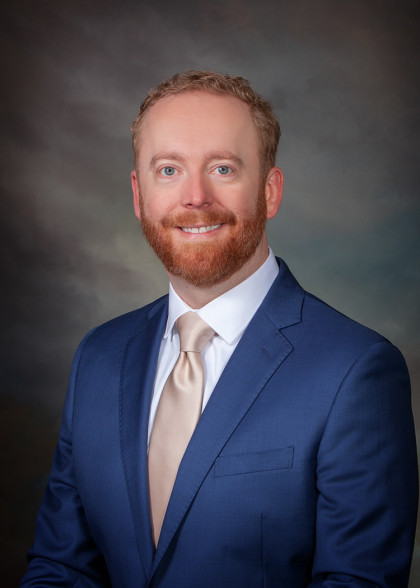 My Locations
Julian Willoughby, MD, MPH
Special Interests
Physiatry
Non-Operative Treatment of Spine Conditions
Interventional Treatment of Spine Conditions
Sports Medicine
Ultrasound Diagnostics
Ultrasound Musculoskeletal Procedures
Biography
As a physician at Carolina NeuroSurgery & Spine Associates, Julian Willoughby, MD, MPH is a dedicated physiatrist with board certification in sports medicine.
Dr. Willoughby's philosophy of care centers around providing evidence-based medicine while establishing meaningful connections with his patients. He places great importance on understanding how illness impacts their lives and strives to develop tailored and innovative solutions to enhance their well-being. He also recognizes the significance of building a strong team, understanding that the collaboration of dedicated professionals fosters a healing and positive experience for patients.
Dr. Willoughby is board certified in Sports Medicine and welcomes referrals and interest from weekend warriors to professional athletes. He leverages his expertise in musculoskeletal ultrasound for both diagnostics and procedures, providing accurate and effective care not possible with conventional methods. Dr. Willoughby also performs PRP and other regenerative medicine procedures for musculoskeletal issues, such as tendinopathy and osteoarthritis
Dr. Willoughby is proud to work for CNSA and admires the organization's outstanding qualities - especially the sense of community and shared dedication to patient care among physicians and support staff.
If Dr. Willoughby could give just one piece of advice to improve one's health it would be to allocate 20 minutes, five times per week, for cardiovascular exercise. He firmly advocates the benefits of exercise not only for cardiovascular health but also for releasing pain-relieving endorphins and healing growth factors that aid recovery from some musculoskeletal conditions.
His journey into the medical profession began as a nine-year-old when he was diagnosed with Juvenile Rheumatoid Arthritis. The exceptional care he received from his doctors during this challenging period inspired Dr. Willoughby to become a physician and help others navigate their health challenges to improve their quality of life.
Originally from Fairmont, North Carolina, Dr. Willoughby has called The Old North State home for nearly his entire life. He is joined by his wife Tara who is a dedicated mother to their two young boys, and soon-to-be third child. Spending time with his family is of utmost importance to Dr. Willoughby. His personal experiences as a husband and father inspire him and further enhance his ability to provide exceptional care to his patients
Outside of the office, he loves getting outside to play disc golf and has a passion for retro video games. He has also been a devoted fan of the Carolina Panthers since 1995 – Keep Pounding!
Education
Board Certifications
Physical Medicine & Rehabilitation
Sports Medicine
Fellowship
Sports and Spine Medicine, Northwestern University and the Shirley Ryan AbilityLab
Residency
Physical Medicine & Rehabilitation, Carolinas Rehabilitation
Internship
Internal Medicine, Wake Forest Baptist Medical Center
Medical School
University of North Carolina School of Medicine
Master's in Public Health
University of North Carolina School of Public Health
Undergraduate
Chemical Engineering, North Carolina State University
Affiliations & Memberships
American Academy of Physical Medicine & Rehabilitation
Association of Academic Physiatrists
American Medical Society for Sports Medicine
Spine Intervention Society
North Carolina Medical Society