My Locations
Paul E. Damm, M.S., PA-C

Director of Clinical Services
Special Interests
Minimally Invasive Spine Surgery
Vascular Neurosurgery
Biography
At Carolina NeuroSurgery & Spine Associates, Paul Damm, PA-C, specializes in minimally invasive spine surgery and vascular neurosurgery. Paul enjoys working at the medical practice because of the personalized and compassionate care provided to the patient. This personalized approach is evidenced through the initial evaluation of symptoms, obtaining pertinent studies, the initiation or continuation of conservative measures including evaluation and treatment by our outstanding physical therapy and physiatry teams, and, if needed, surgical intervention. According to Paul, the practice staff is "second to none, and our outpatient surgery center team is truly outstanding."
Paul decided to become a Physician Assistant for two primary reasons. First, he worked as a surgical technologist in the Operating Room for many years, and became interested in becoming more directly involved in patient care. He wanted to remain in a surgical specialty,
& his one elective rotation in PA school was in neurosurgery with Carolina NeuroSurgery & Spine Associates. Paul enjoyed learning from the physicians and APPs during this rotation, and was thrilled when he received a job offer after he finished PA school.
The second reason Paul became interested in becoming a PA is that his uncle was a PA. His uncle became a PA early in the profession's history, working at the small community hospital in Paul's hometown.
Paul grew up in Chelsea, MI, a small town just outside of Ann Arbor, MI. He moved to the Charlotte area in 2010 and is married with three children. A fun fact about Paul is that he is a Master Scuba Diver, and lived in the Virgin Islands for a year when he was young. His favorite sport is Hockey, and is a Detroit Red Wings fan. He also enjoys football and roots for the Detroit Lions. When it comes to college sports, you can find him cheering on Michigan State!
Education
Undergraduate Degree
Eastern Michigan University, Ypsilanti, MI
Physician Assistant Degree
Wayne State University, Detroit, MI
Media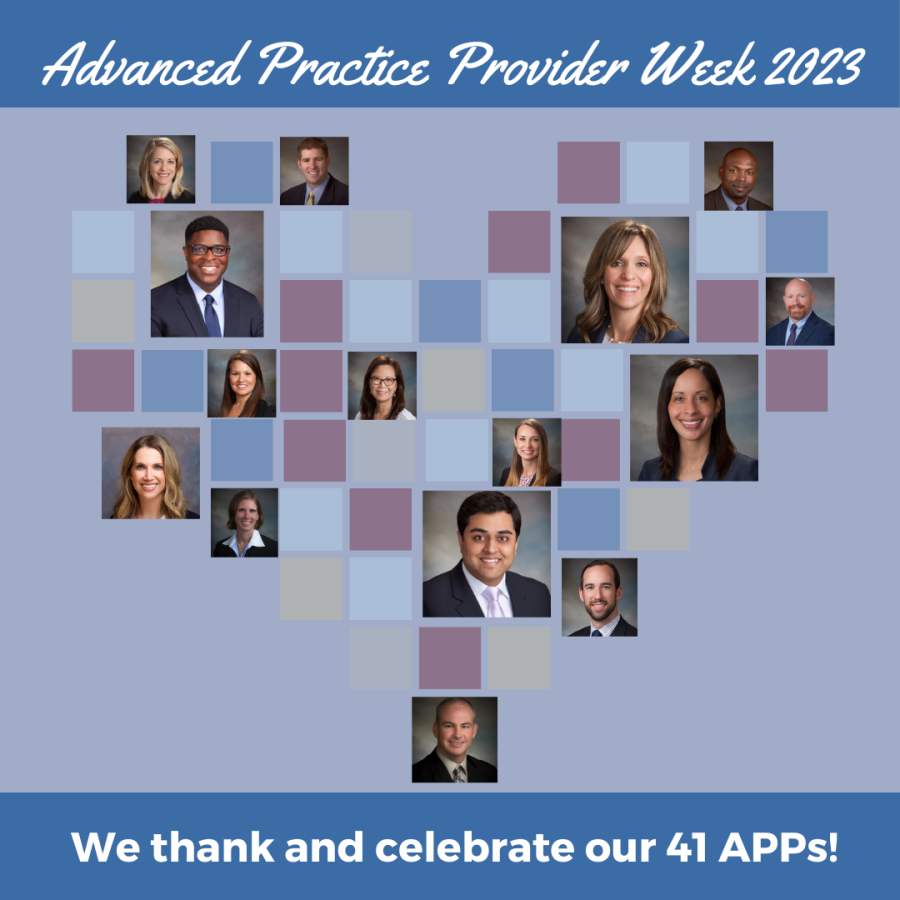 Celebrating our Advanced Practice Providers!
This week is National Advanced Practice Provider (APP) Week, and we're excited to recognize our Physicians' Assistants and Nurse Practitioners who contribute to the life-changing, compassionate care provided at Carolina NeuroSurgery & Spine Associates (CNSA).
Read More