Meet Traci, who shares her success story after spine surgery at 49!

02.07.2023
When Traci was diagnosed with Spondylolisthesis, a condition in the lower back that occurs when a spinal vertebra slips out of place and leads to lower back pain, she was hesitant about getting surgery to fix the condition.

However, Traci was experiencing pain that she couldn't ignore. She had excruciating pain in her lower back that radiated down her hip and caused her legs to give out. She was bent over in pain when she walked to the shower in the morning. Traci received chiropractic care and numerous nerve block injections but found that those short-term fixes were no fix at all.
When her youngest grandchild was born, she almost fell while holding him, and at that point, she decided it was time to have surgery.
"I was terrified to have back surgery," Traci explained. "I'm only 49. Who needs surgery like this at 49?"
Traci was referred to Carolina NeuroSurgery & Spine Associates' Office to discuss her condition and treatment options. Traci first met with physician assistant Ashley Drew, who explained her condition and showed Traci the images of her spine. Traci's next appointment was with neurosurgeon Ben Boudreaux, MD, who would perform the surgery.
"I was so scared that I was sweating," Traci said. "To my surprise, as soon as Dr. Boudreaux started talking with me, my anxiety melted away. He listened to my concerns and questions, answered them, and explained the whole process to me. I left my appointment with him feeling confident I could have my life back."
Traci had surgery to fix the Spondylolisthesis in her spine on December 2022. Six weeks after the operation, she was confident that the surgery had changed her life.
"I'm only six weeks post-operation, and I can stand up straight," she said. "I used to love being outdoors,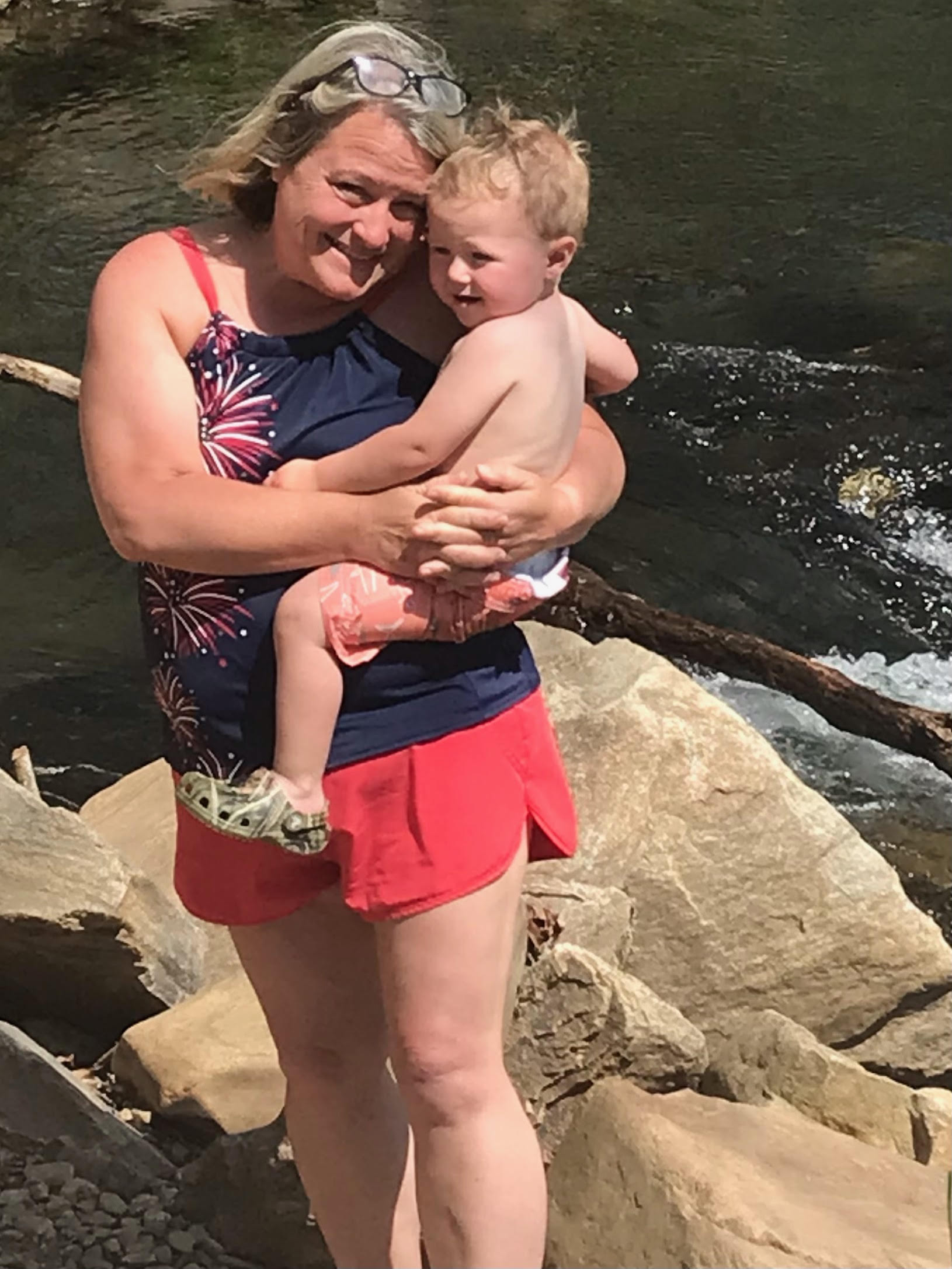 walking, exercising, and swimming, and the pain put that to a halt. I'm not fully released to do all of that yet, but I'm walking with no pain and no worry about my legs giving out."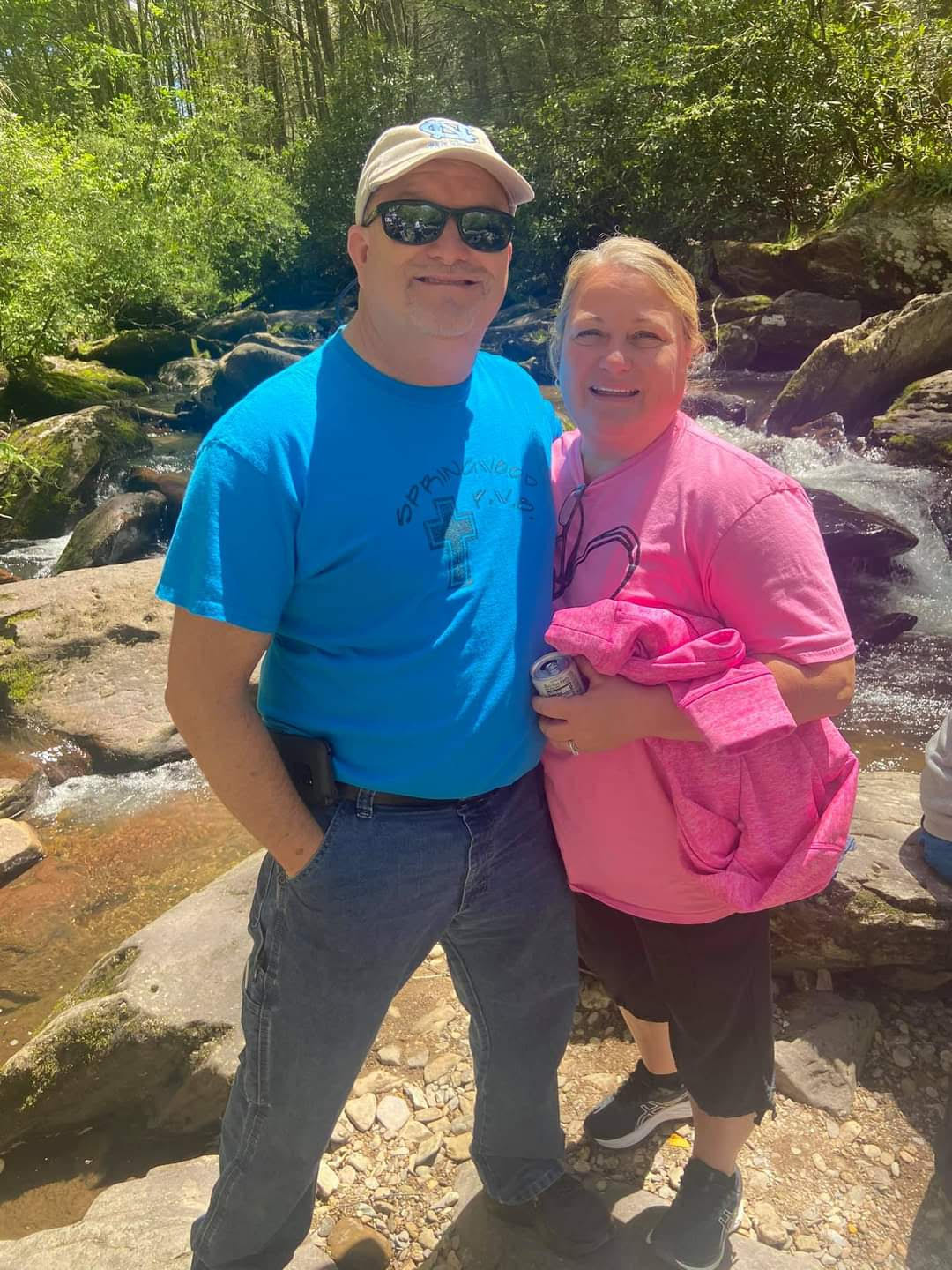 "Just saying thank you to Dr. Boudreaux and the team seems so small for my gratitude," said Traci.
Now, Traci has a lot to look forward to — including a family vacation that will take place just five months after her surgery.
"We're taking a family trip to Disney in April, and Dr. Boudreaux told me I'd be able to ride the rides with my grandchildren, and I know even walking around the parks will not be an issue," Traci said. "I'm about to turn 50, and this will be my best year in a while."
For others in similar situations who might be anxious about spinal surgery, Traci advises giving your providers a chance to answer your questions and address your concerns. I finally did, and as a result–I can get back to living my life!
"When your back is down, you're down," Traci said. "Thanks to Carolina NeuroSurgery & Spine Associates team, mine is back in working order. I'm so grateful to have found a practice & care team who actually cares. The surgery team, from scheduling and pre-certification to the office staff, were all top notch."
Does Traci's Back Pain Sound Familiar?
Are you or someone you love experiencing debilitating back pain? If this story resonated with you, it might be time to address the pain holding you back. Call our office or click to request an appointment online!

About our Gastonia Office

We are proud to offer services in our Gastonia location on Cox Road, making it easier than ever for patients in Gaston County to access local, specialized brain and spine care. Our neurosurgeons provide essential brain and spine care every step of the way, while you remain close to home.
If you live in the Gaston County region and would like to book an appointment, please call (704) 272-3578 or have your primary care physician fax us a referral at (704) 831-3131.
---
This content is for informational and educational purposes only. For specific medical questions, please consult your doctor. New and current patients can call our offices to make an appointment or request an appointment online.
---
Comments