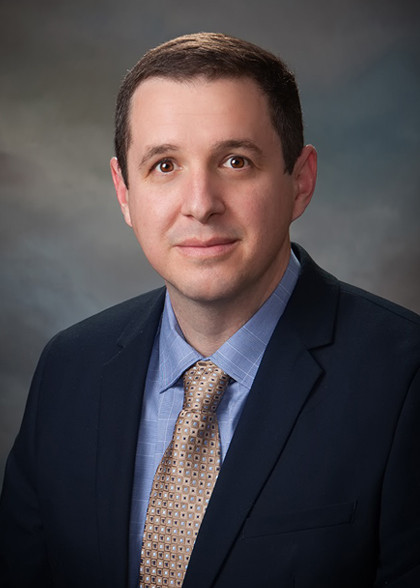 My Locations
Ben Boudreaux, MD
Special Interests
Minimally Invasive Spine Surgery
Robot assisted spine surgery
Patient specific spine implants
Artificial Disc Replacement
Spinal Trauma
Spinal Cord Stimulation
Compression Fractures
Carpal Tunnel Syndrome
Ulnar Nerve Compression
Traumatic Brain Injury
Brain Tumors
Normal Pressure Hydrocephalus
Biography
At Carolina NeuroSurgery & Spine Associates, Dr. Ben Boudreaux specializes in brain and spine care and is highly skilled in minimally invasive techniques.
As a clinician, Dr. Boudreaux is humbled that patients entrust him with their brain and spine care. From the first visit, Dr. Boudreaux works with each patient to diagnose and develop an individual treatment plan, knowing that the plan must be unique to each and every patient to achieve the desired result. For this reason, Dr. Boudreaux prioritizes exhausting nonsurgical options before surgery is considered.
For Dr. Boudreaux, working at Carolina NeuroSurgery & Associates means being part of a team that has a proven track record of providing high quality, comprehensive care to patients quickly and efficiently. Dr. Boudreaux is proud to serve at a practice where the patients' needs are most important, and he is able to offer them access to comprehensive care for any brain or spine disease.
Dr. Boudreaux's passion for science and caring for patients always keeps him studying evolving surgical techniques. But out of the office, Dr. Boudreaux enjoys spending his time with his wife, four children, two dogs, and an orange tabby cat. A South Louisiana native, you can typically find him reading nonfiction, hiking, listening to podcasts, or sailing.
Education
Graduate School: Georgetown University
Medical School: Louisiana State University School of Medicine
Internship: University of Texas Southwestern Medical Center in Dallas
Residency: University of Texas Southwestern Medical Center in Dallas
Board Certification: American Board of Neurological Surgery
Affiliations & Memberships
Congress of Neurological Surgeons, Member
American Association of Neurological Surgeons, Member
CaroMont Regional Medical Center, Neurosurgery Medical Director
Media