Meet Kate: A Brain Tumor Survivor Raising Awareness for a Cause Close to Home

09.10.2023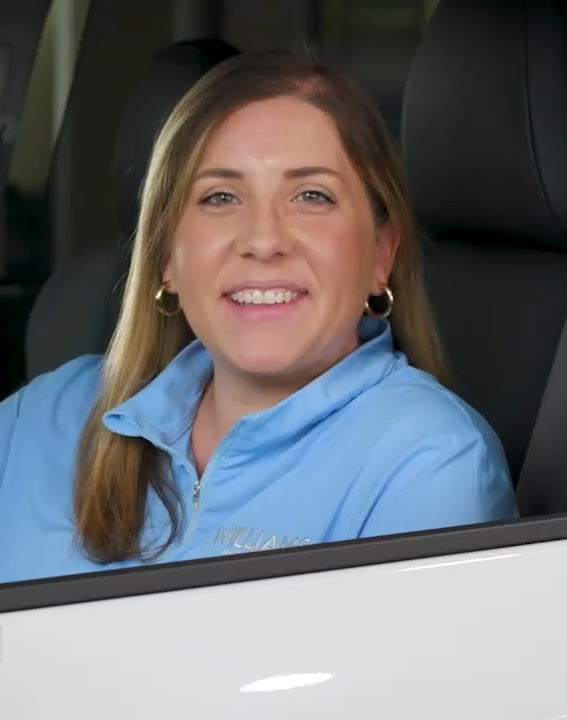 A Routine Scan with Unexpected Results

In late 2021, Kate began experiencing intermittent loss of vision in her right eye. Initially, the loss of vision was only once or twice a day, but over time it escalated to over 10 times a day. Kate knew then it was time to call the doctor. After a thorough exam found nothing but healthy eyes, her ophthalmologist, Usha Reddy, MD at CEENTA, ordered an MRI to take a look at Kate's brain.
On a seemingly ordinary Thursday afternoon, Kate went in for an MRI and expected inconclusive results in one or two days. But the next day, a missed call and a voicemail would set off a chain of events that would forever alter her life.
Kate was at home with her 17-month-old son Nolan, who was sick, when she received an urgent message from Dr. Reddy. There was a "mass" on the scan, something they needed to investigate immediately. Her husband, Chase, rushed home as Kate prepared to head to the Emergency Room. Amid the confusion, "I still couldn't fully comprehend the gravity of the situation," Kate said.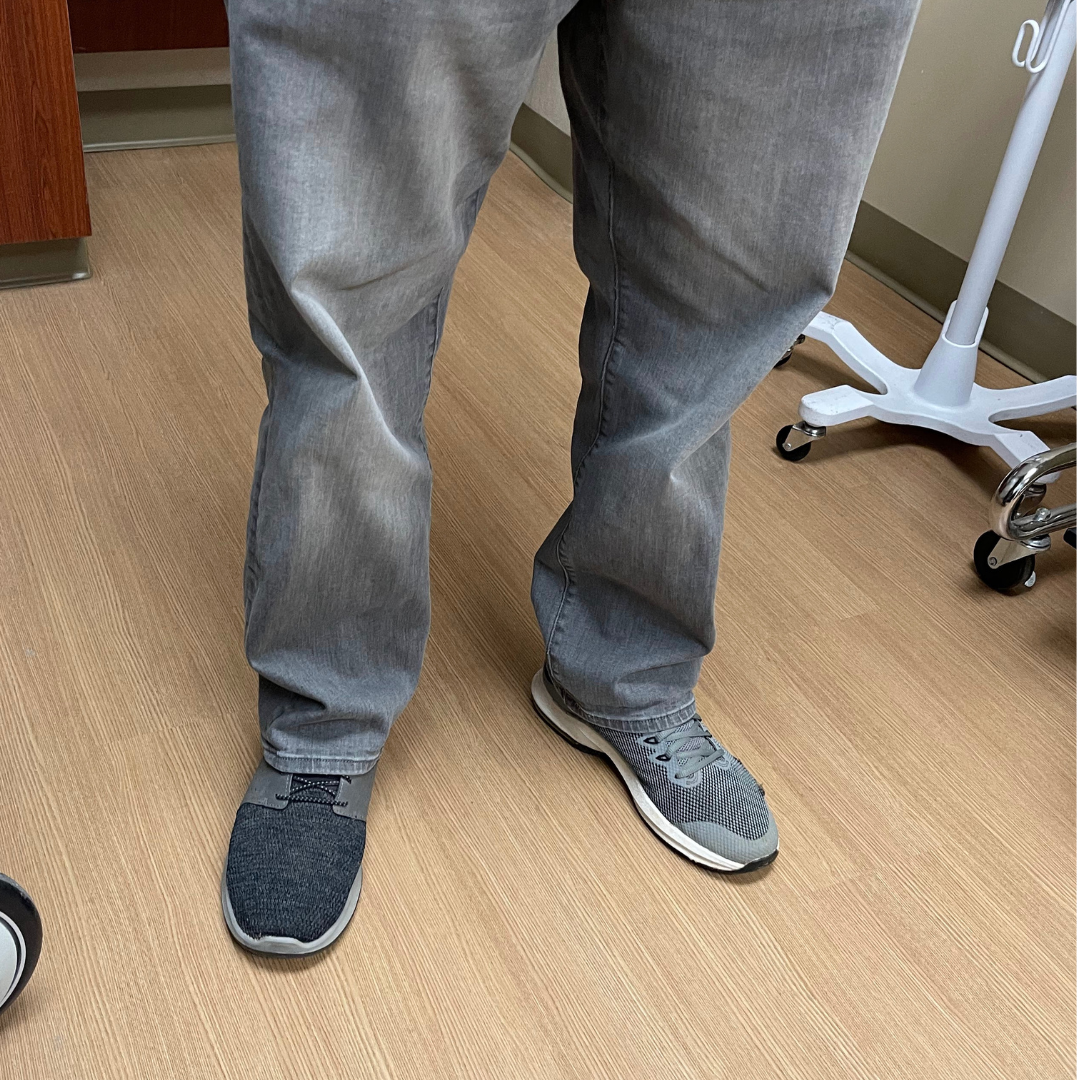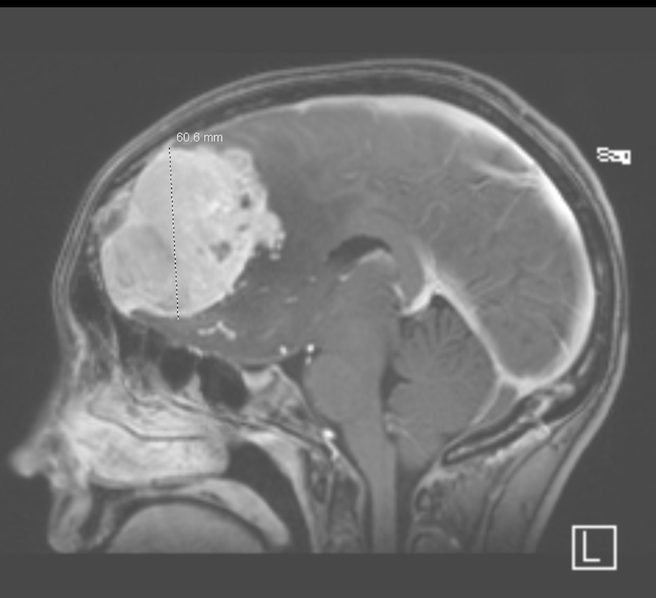 Chase was so nervous he accidentally wore two different shoes out of the house on their way to the hospital. Kate received devastating news at the hospital – they discovered a large brain tumor requiring urgent surgery. Still in shock over the words "brain tumor," her procedure with Carolina NeuroSurgery & Spine Associates neurosurgeon Mark D. Smith, MD, was scheduled swiftly.
"My mind was thinking about my busy schedule, coordinating childcare, work commitments, etc. I didn't have time for surgery that quickly! But it was apparent that this was an urgent matter, and it didn't matter what my plans were - this surgery was happening," Kate said.
Kate's procedure and surgery took the collaboration of not one but four CNSA neurosurgeons. Mark D. Smith, MD, Mark D. Van Poppel, MD, William R. Stetler, Jr., MD, and Jonathan Parish, MD, worked seamlessly as colleagues to provide Kate with the highest quality of brain care with a sense of urgency.

A Combination of Nerves, Relief, and Hope
Though Kate's road ahead was filled with surgery, a hospital stay, and recovery, she felt some sense of relief to finally have answers.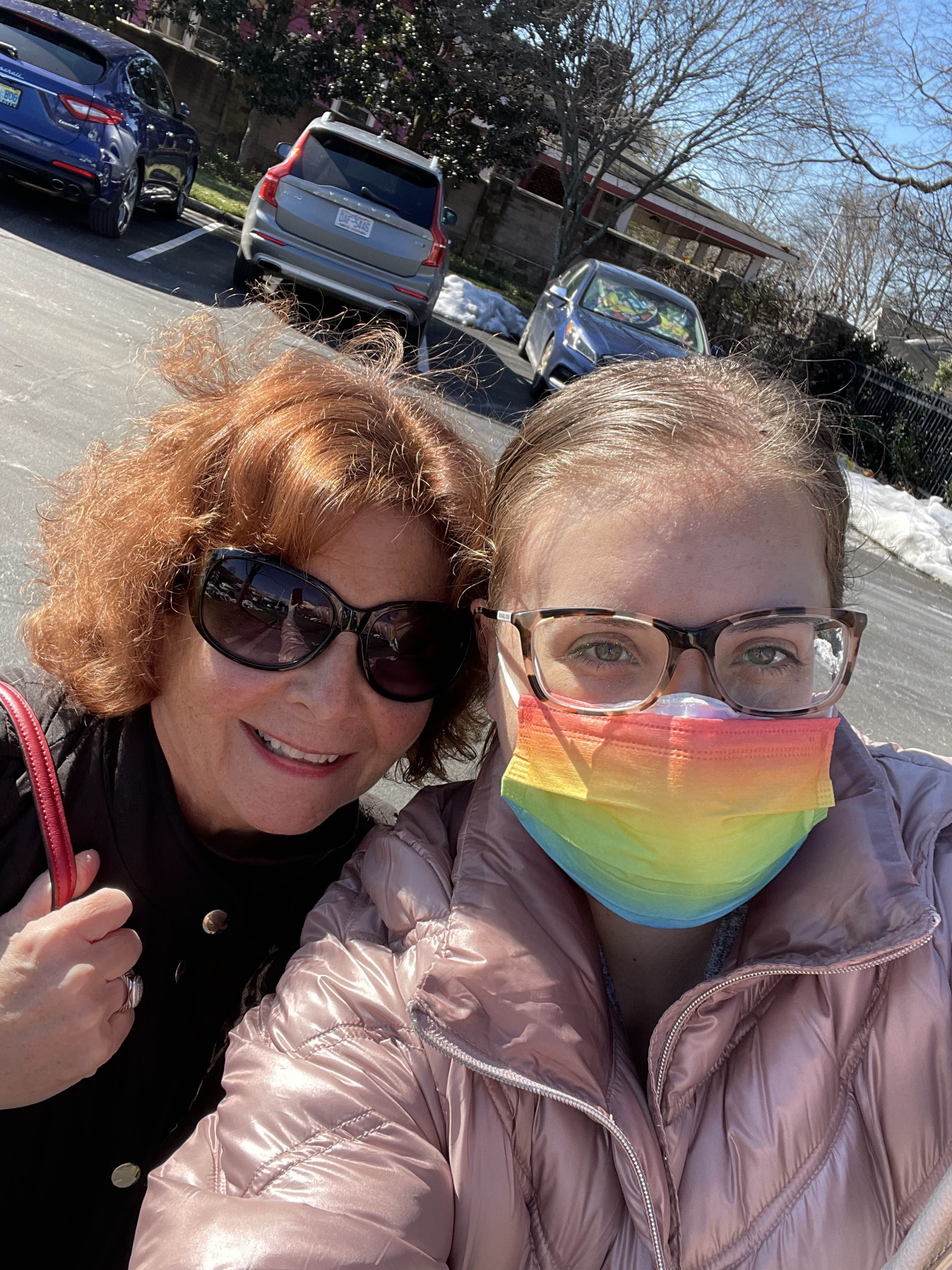 "At this point, I also found out from Dr. Smith that this tumor was not only causing my vision problems but also causing my depression and personality changes. I was not expecting this! I was filled with hope and relief knowing that removing this tumor could save my life and change it for the better," Kate said.
The following Monday, Kate had a successful craniotomy and was able to return home at the end of that week. Throughout her time in the operating room, the team at Atrium and CNSA kept Chase well informed with regular updates at least once an hour for the 6+ hours Kate was in surgery. Kate and Chase were grateful that when the procedure was complete, "Dr. Smith came into the waiting room to personally give the good news that everything went incredibly well and I was in recovery," Kate recalled.
About Kate's Frontal Craniotomy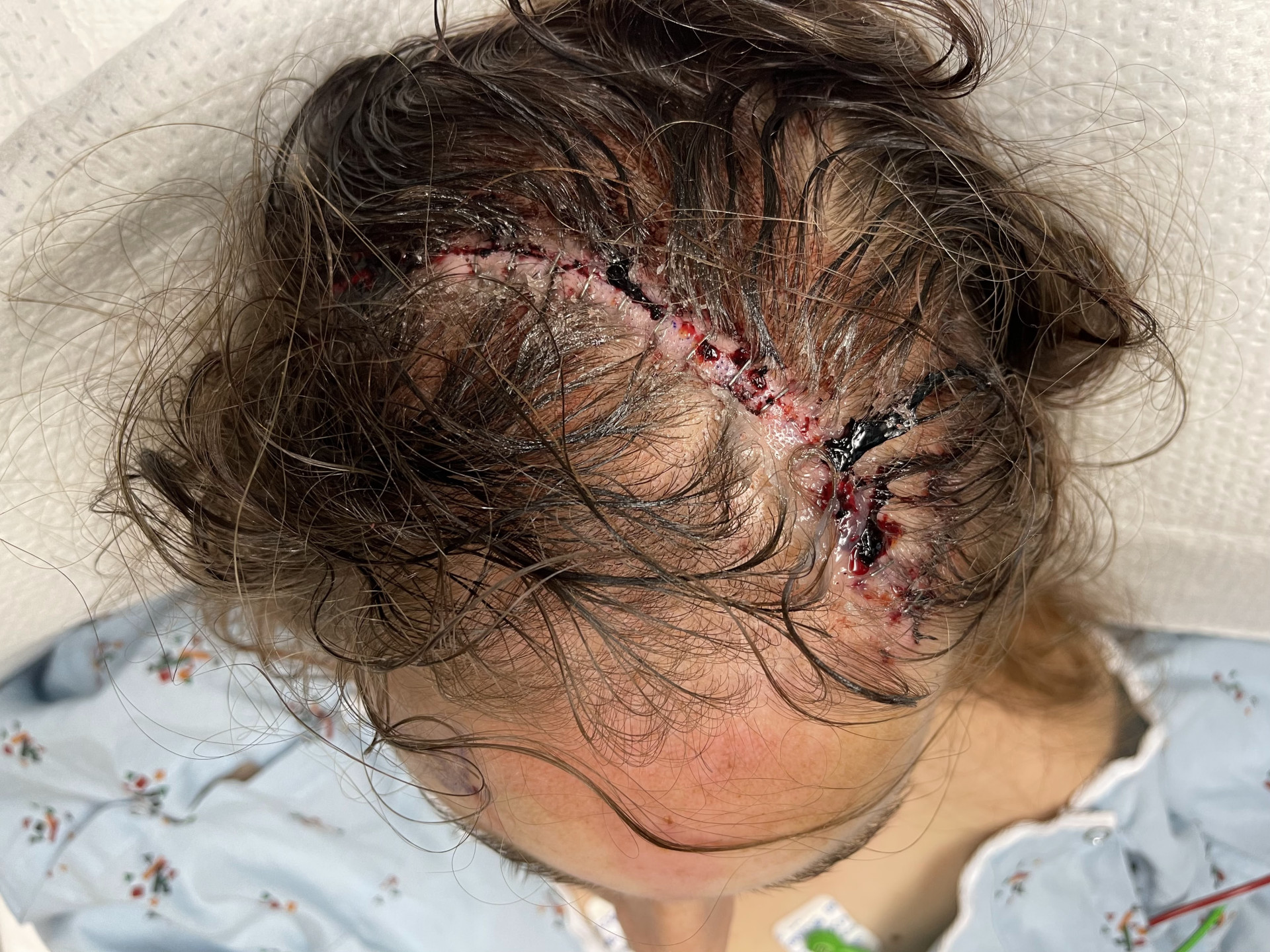 A frontal craniotomy is a surgical procedure in which a section of the skull is removed to access and treat areas within the frontal compartment of the skull, including the frontal lobe of the brain. The frontal lobes are located at the front of the brain and play a crucial role in various functions, including motor skills, problem-solving, decision-making, emotional regulation, and personality.
A craniotomy is performed when there's a need to access the brain - in Kate's case, for a tumor resection. In the case of a right frontal craniotomy, the surgery involves making an incision in the scalp, followed by removing a portion of the skull over the right frontal lobe. This allows the neurosurgeon to access and work on structures within that specific area of the brain.
Recovery and Result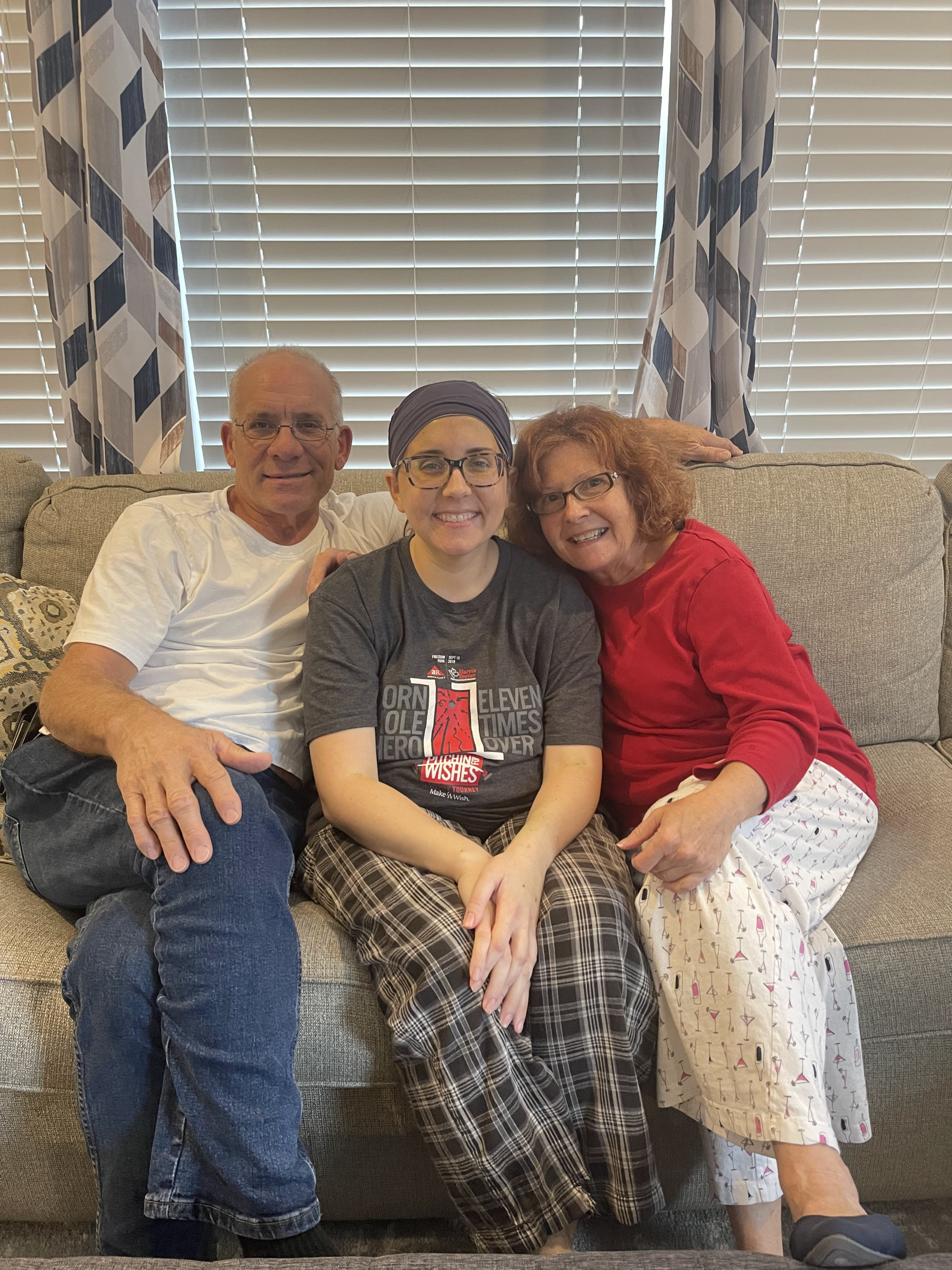 Kate's recovery was challenging. "I wasn't expecting the recovery to be as hard as it was, despite being informed. I figured I had taken care of 2 newborns following c-sections; what could be worse than that? But this was worse because I was even more tired and unable to perform basic tasks independently," Kate said.

With her resilience and the unwavering support from her family, Kate slowly but surely started the journey of recovery, rebuilding her strength and finding a new rhythm.
Months passed, and Kate's scans showed the results they were hoping for - the tumor was gone, and the depression and personality changes caused by the tumor were now replaced with hope and a renewed sense of purpose.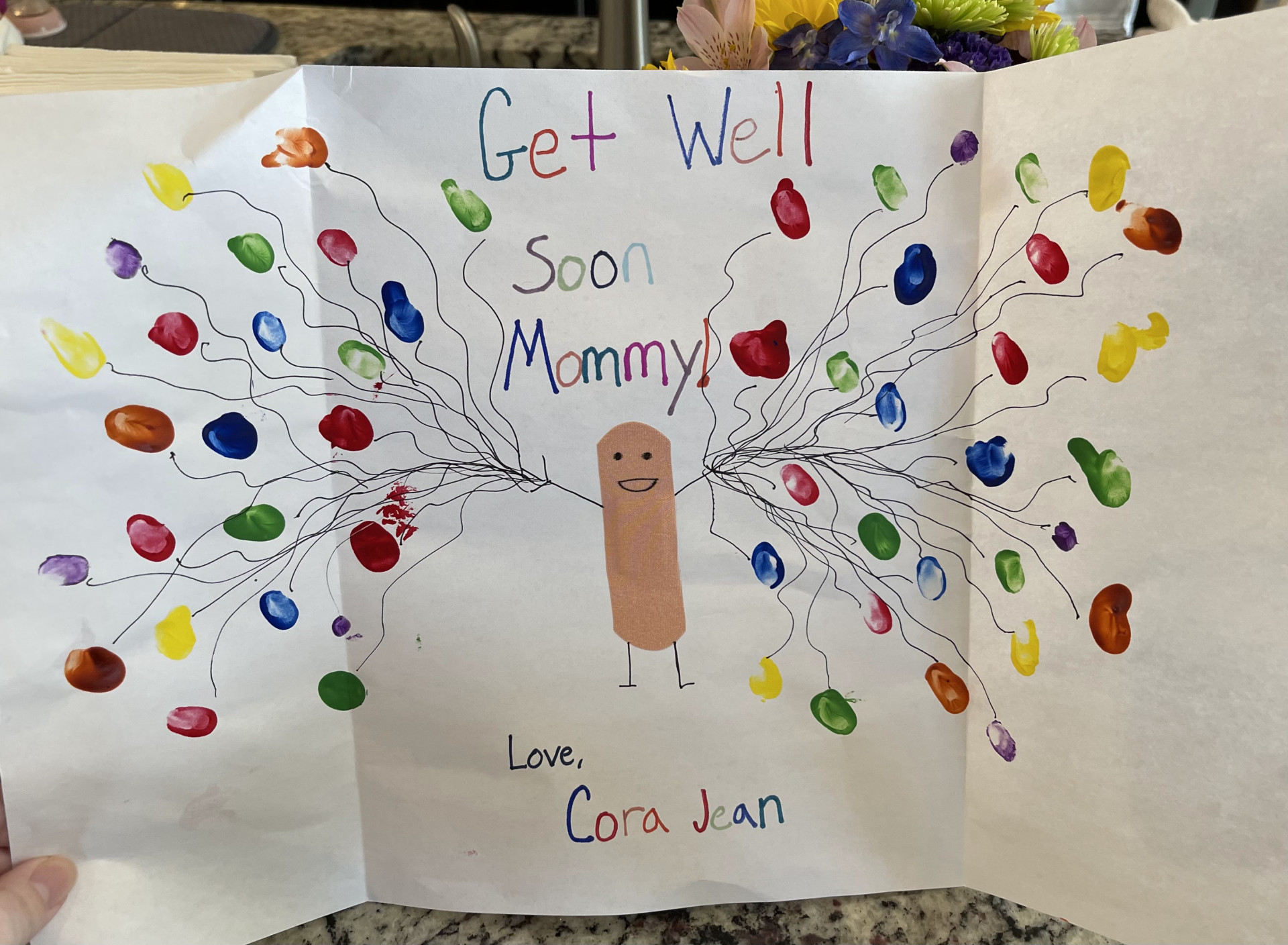 1 year after her surgery, Kate returned to CNSA for her now-annual MRI check. She shared enthusiastically, "Once again, I was treated very kindly by everyone I encountered at CNSA and was thrilled to hear the results, and everything looked great, with no need to come back again for another year!"
As Kate reflected on her journey, she was reminded of the importance of awareness. Brain tumors, even non-cancerous ones, can profoundly impact lives.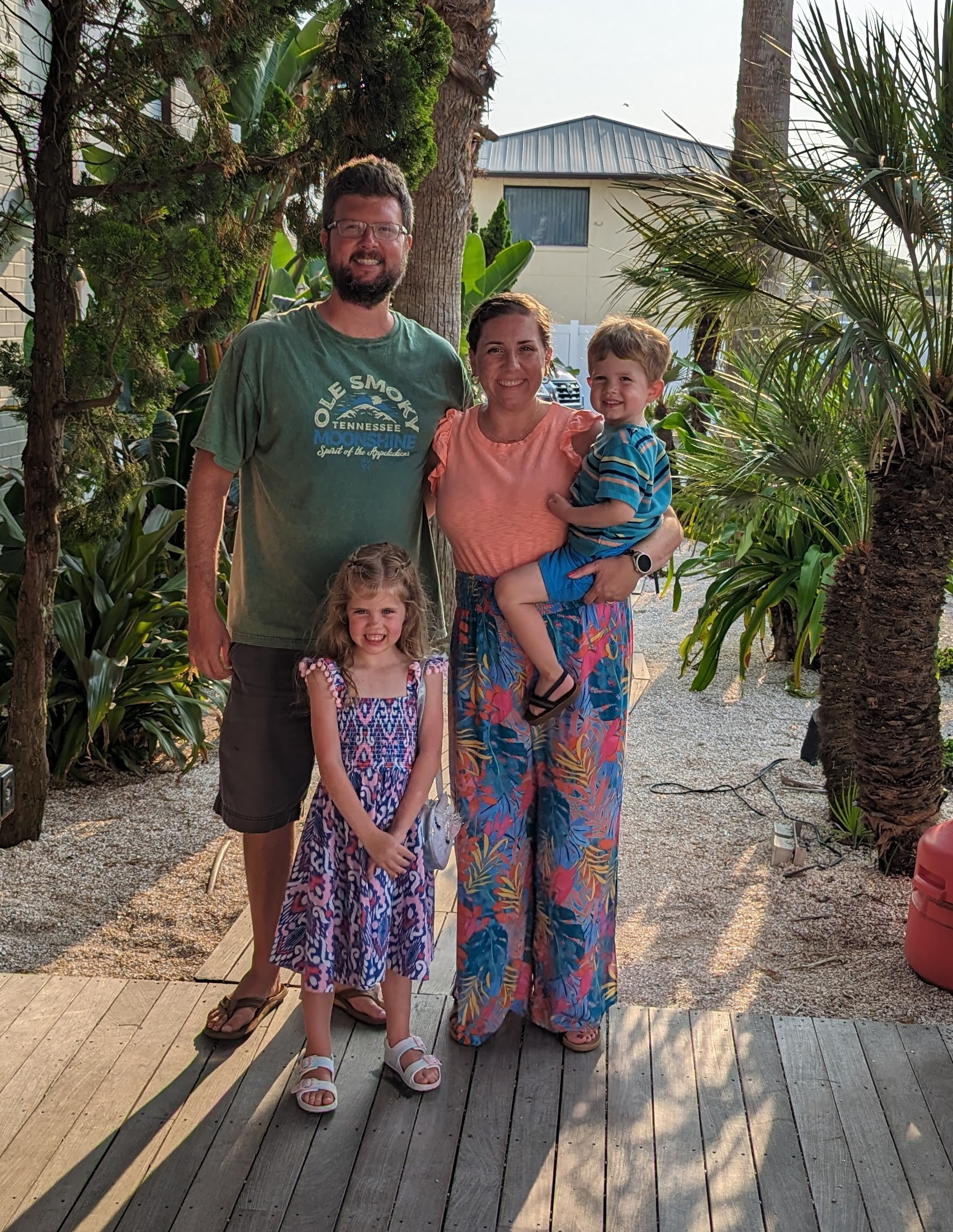 "This is why I'm excited about the Headed for Hope 5K event, a platform to raise awareness about brain tumors and contribute to vital research. My own family and many others will be walking together to support this cause. I've learned that knowledge is power, and spreading awareness can lead to early detection and prevention."
Join Kate in this journey of awareness and resilience at the Headed for Hope 5K Run/Walk! Let's move together toward a future where brain tumors no longer hold power over lives.


About the Headed for Hope 5K

We are proud to introduce the Headed for Hope 5K to benefit brain tumor research, awareness, and support patients. This event benefits Carolina NeuroSurgery & Spine Education & Research Foundation, which is a 501(c)3.
When: Saturday, September 23rd, 9 AM - 11 AM
Where: 225 Baldwin Avenue Charlotte, NC 28204
This event allows our community to partner with us through local engagement and sponsorship opportunities as we lead the charge to support those in our community affected by brain tumors.
The race will begin and finish at Carolina NeuroSurgery & Spine Associates' Charlotte Office on Baldwin Avenue, located in the heart of Midtown. Participants will run along a scenic course through one of the most beautiful neighborhoods of the Queen City.
What to expect at the Headed for Hope 5K Run/Walk:
Race/runner t-shirt and participant finisher medal
A timed 5K competitive racing course
Kid-friendly Brady the Brain Fun Run/Walk
Kid zone with games, music, and activities
On-site food trucks
Post-race beer garden fun presented by Devil's Logic Brewing for those ages 21+
Inspirational stories featuring our Headed for Hope patient champions
Sponsor booth vendor fair to support awareness and education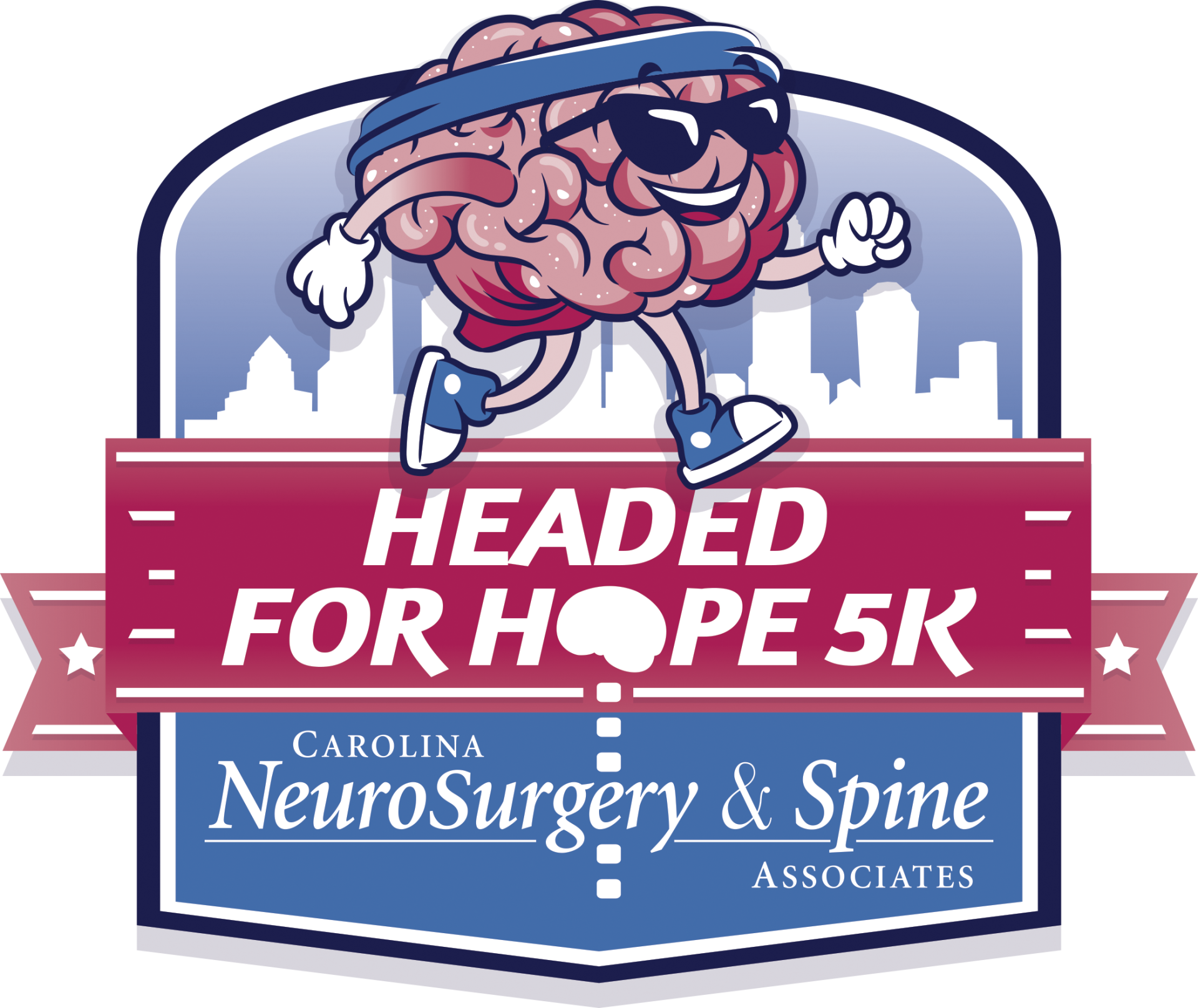 Click here to visit the race website for more information!
Carolina NeuroSurgery & Spine Associates, one of the nation's largest and most highly respected neurosurgical private practices, has been committed throughout its long history to advancing the science and delivery of advanced brain and spine care.
Our team is constantly aware of the significant toll brain tumors often take on our patients and their families. We consider that reality as we care for pediatric and adult neurosurgical patients. Our patients' strength and resiliency inspire and fuel our determination to provide them with cutting-edge care and access to the latest techniques and treatments they deserve.
________________________________________________________________________
This content is for informational and educational purposes only. For specific medical questions, please consult your doctor. New and current patients can call our offices to make an appointment or request an appointment online.

---